By
for on June 12th, 2014
The New Paddington Bear Looks More Than a Little Bit Creepy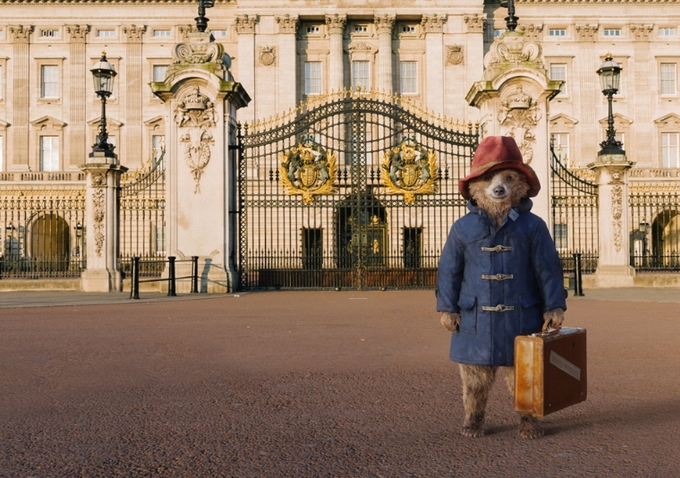 So, we're all excited about the fact that there's going to be a Paddington Bear movie, yeah?
But, really, how could you not be? Iconic children's character has his own film, in which he is voiced by everyone's dream man Colin Firth and where he stars opposite the likes of Nicole Kidman, Hugh Bonneville. Sally Hawkins, Peter Capaldi and Jim Broadbent.
For those that don't know, Paddington's story originally began as a book series by Michael Bond, the first of which was released in 1958. His story goes like this: A small bear is found by a family at Paddington Station in London. Named for the station in which he was discovered, he's a very polite bear from Darkest Peru who comes equipped with that amazing red hat and a dark blue duffle overcoat to which is attached the label "Please look after this bear, thank you." Paddington is adopted by a nice family named the Browns, and they feed him marmalade sandwiches and deal with his tendency to make messes everywhere.
But apparently what happens after that – at least according to this trailer - is that Paddington grows up to be a creepy serial killer. Okay, that's probably not true, but man, it kind of looks like it might be.
The decidedly un-adorable/vaguely stalker-esque appearance of this otherwise awesome bear has already given rise to its own internet meme – "Creepy Paddington" – which has photo-shopped live-action CGI Paddington into a host of scenes and posters from classic horror films. It's kind of unfortunate. But, it's also not entirely off-base either. I mean, just look at this one from The Shining. That could totally happen in this movie if you ask me.
Here's the full trailer, via Yahoo Movies, so you can judge for yourselves: 
Paddington opens November 28 and somewhere around Christmas in the US.  Who will be brave enough to see it has yet to be determined.
What do you think of the trailer? 
---
By
for on June 12th, 2014
More to Love from Telly Visions