By
for on October 22nd, 2022
'Outlander' Announces New and Returning Cast as Season 7 Filming Begins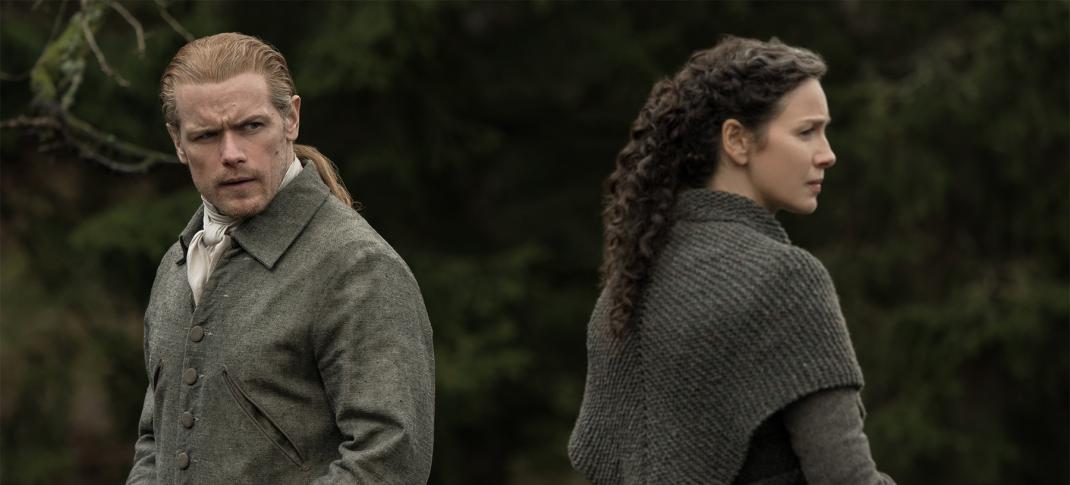 Filming is officially underway on the seventh season of the popular Starz drama Outlander, a time-traveling period romance based on the books by Diana Gabaldon. 
For those who don't know, the series follows the story of Claire Randall (Caitriona Balfe), a World War II nurse who is transported back to mid-eighteenth-century Scotland thanks to a group of magical standing stones. She falls in love with the handsome Scottish warrior Jamie Fraser (Sam Heughan). Now on the cusp of Season 7, the Frasers were homesteaders in North Carolina in 1776, and the American Revolution looms in the distance. 
As filming gets underway for the show's seventh season, Starz has released several major casting announcements, including the return of multiple actors whose characters we've seen die in various bloody and elaborate ways onscreen over the past six seasons. Time travel means never having to say goodbye to the ones you love.
Graham McTavish (House of the Dragon) is back as Jamie's uncle Dougal MacKenzie; Nell Hudson (Victoria) as Jamie's ex-wife, Laoghaire Fraser; Layla Burns (She Will) as Marsali's sister, Joan MacKimmie; Steven Cree (COBRA) as Ian's father, Old Ian Murray; and Lotte Verbeek (The Blacklist) as a fellow time traveler, Geillis Duncan.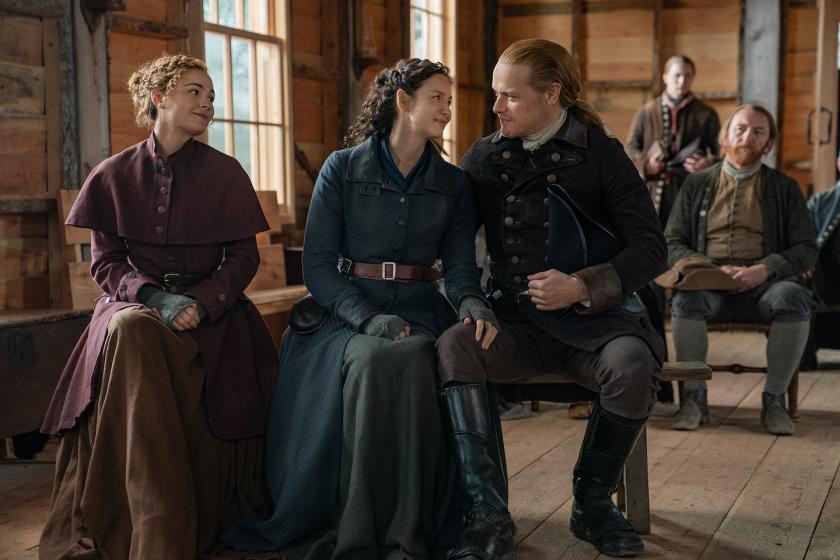 The returns of these characters certainly suggest we're in for more serious time travel shenanigans in Season 7 or at least some extended flashbacks intended to fill in gaps in the Fraser family's past. Such moments might also serve as an opportunity to tee up specific characters or narratives that will later be explored in the forthcoming prequel series Outlander: Blood of My Blood, which will focus on the love story of Jamie's parents. (This theory gets some support from the fact that Andrew Whipp is returning to play an older Brian Frasher, which could serve as a sort of connective bridge to the new series.) 
"One of the many joys of our epic story is the element of time travel, which allows us to revisit some of our favorite characters in different times and places, and we're thrilled to welcome back so many familiar faces for season seven," showrunner Matthew B. Roberts said in a statement.
The official cast announcement also includes several new characters, including loria Obianyo (Dune) as Mercy Woodcock, a free Black woman trying to navigate life in Colonial America; Rod Hallett (The Last Kingdom) as infamous Revolutionary solder turned traitor Benedict Arnold; and Chris Fulton (Bridgerton) as Rob Cameron, a new acquaintance of Roger (Richard Rankin) and Brianna (Sophie Skelton).
The most interesting thing about this cast list, however, is perhaps who isn't on it. In earlier seasons of the show, Jamie's sister Jenny Murray was played by actress Laura Donnelly. But since Donnelly's dance card is pretty full these days between HBO's supernatural drama The Nevers and her recent entry into the Marvel Cinematic Universe as Elsa Bloodstone in Halloween special Werewolf By Night (a role that seems destined to become more than a one-off), she apparently couldn't fit Outlander in as well. 
It's a shame to lose her fantastic portrayal of Jenny (as well as Donnelly's great sibling chemistry with Heughan), but it's nice that we'll see the character again after such a long time.
The recasting of Jenny isn't the only big shake-up either. Diarmaid Murtagh will now play Buck Mackenzie, the bastard son of Dougal and Geillis Duncan. When last we saw this character back in Season 5, he was played by Graham McTavish, the same actor who played Buck's father. But since McTavish is needed to play Doual this season as part of the story's main narrative, he obviously can no longer cover both roles. 
There's no firm airdate for Outlander Season 7 yet, but it's expected to arrive in 2023.
---
By
for on October 22nd, 2022
More to Love from Telly Visions