By
for on January 31st, 2020
Oscar-Nominated '1917' Is an Intimate Portrait of WWI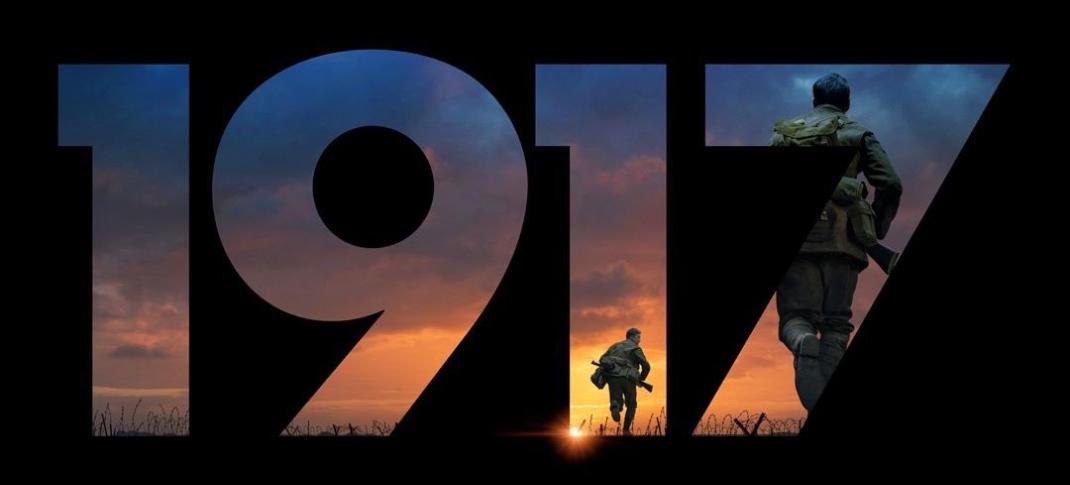 The 92nd Academy Awards ceremony is just over a week away and I've been methodically making my way through all the Best Picture contenders as is my annual custom.  I've watched six out of the nine nominees and have found most of them to be worth the time I spent at the multiplex or on my couch.
In case you're wondering if a favorite has emerged from the pack, my answer to that is… of course! Being the rabid fan of U.K. television and film that I am, it will come as no surprise that 1917, the lone British film in the category, would be my pick for Best Picture. The truth is I had been eagerly anticipating this movie since I saw the first trailer back in August of 2019. I was always going to see it even if it didn't have Oscar buzz around it.
No surprise, 1917 is pretty darn buzzy. This tense World War I drama has already earned a pair of Golden Globes (Best Director and Best Motion Picture Drama), as well as nine BAFTA and ten Oscar nominations.
If you've yet to see it, allow me to give you some spoiler-free scoop. First a short synopsis:
"At the height of the First World War, two young British soldiers are given a seemingly impossible mission. In a race against time, they must cross enemy territory and deliver a message that will stop a deadly attack on hundreds of soldiers. Incidentally, the brother of one of the soldiers is among them."
Award-winning director Sam Mendes,  of American Beauty and Skyfall, fame used the story of his grandfather as the inspiration for this fictional epic. Alfred Mendes was a WWI soldier who earned a medal for delivering vital messages between the companies of his battalion.
In the trailer, you probably glimpsed an impressive parade of familiar faces. The credits are a who's who of excellence in British acting that includes Colin Firth, Benedict Cumberbatch, Andrew Scott, Mark Strong, Richard Madden and Daniel Mays. However, while these roles are by no means unimportant, they are basically cameo appearances. (Honestly I enjoyed wondering where these guys would pop up!)
The lion's share of the focus in 1917  is on the journey of Lance Corporals Schofield (Captain Fantastic's George MacKay) and Blake (Game of Thrones' Dean-Charles Chapman). The audience is with the soldiers during every anxiety-inducing moment, as they tackle the hazards of trenches, barbed wire and snipers. They encounter superior officers along the way who offer what help they can, but Blake and Schofield are very much on their own in the incredibly horrific experience that is "No Man's Land."
Finally, you've likely heard about the big technical achievement of this film – the one-shot. More accurately, it's the appearance that the film is one long, continuous stream of action without the camera cutting away. This effect assures that the tension never lets up, and contributes to a feeling of relentless pressure on our young heroes. It should definitely be seen on the big screen for the greatest impact.
Alfred Hitchcock's Rope was the first movie to apply the continuous shot to a full feature format and even he had to make some cuts. Needless to say, 1917's marketing touting this particular technique has drawn some criticism, but I suspect only the most obsessive film buffs will be distracted by the more obvious transitions.
Have you seen 1917 yet?  If not, does it look like something you'd add to your must-see list?  If you have seen it, do you think it's Oscar worthy? Let's chat about this Academy Award contender in the comments section!
---
By
for on January 31st, 2020
More to Love from Telly Visions