By
for on October 10th, 2022
First Images From 'Orphan Black: Echoes' Show Krysten Ritter and Keeley Hawes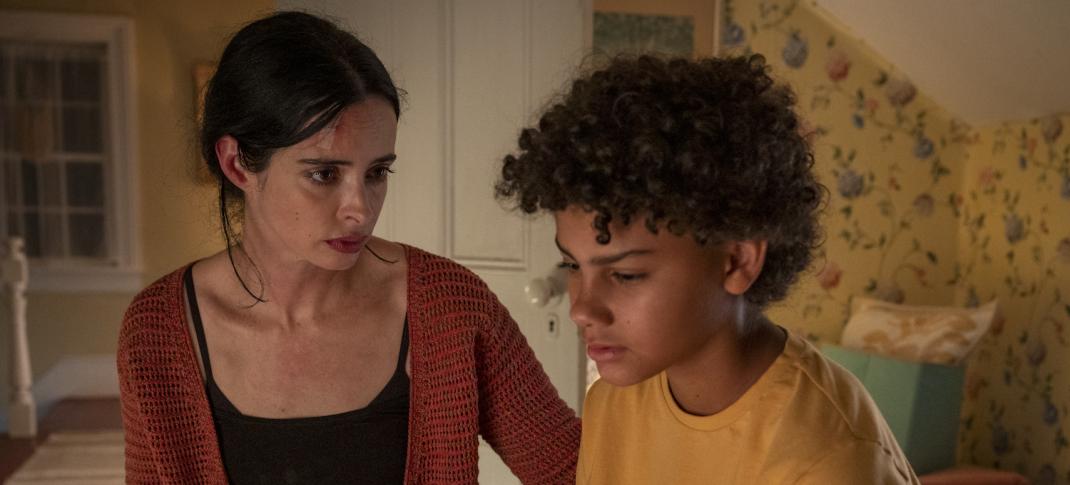 BBC America's critically acclaimed science fiction series Orphan Black spun a fascinating multiyear conspiracy around the story of a young woman who discovered she was part of a group of clones, ultimately airing for five seasons and winning an Emmy for star Tatiana Maslany's portrayal of a half-dozen characters on any given day. 
Though the show technically concluded its run in 2017, its world has lived on since then in everything from comic books and audio dramas to a Japanese remake and even a board game. Now its first official spinoff is set to arrive next year, and Orphan Black: Echoes aims to delve even deeper into exploring the scientific manipulation of human existence. 
Though the show will not be a direct sequel, it will exist in the same universe as its parent program. Set some undisclosed number of years in the near future, Echoes will star Krysten Ritter as Lucy, a character we still know relatively few details about but who is described as having "an unimaginable origin story" and as someone "trying to find her place in the world." Given that the role has tempted Ritter back to television for the first time since Jessica Jones ended in 2019, we're all assuming she has to be playing the series' primary clone.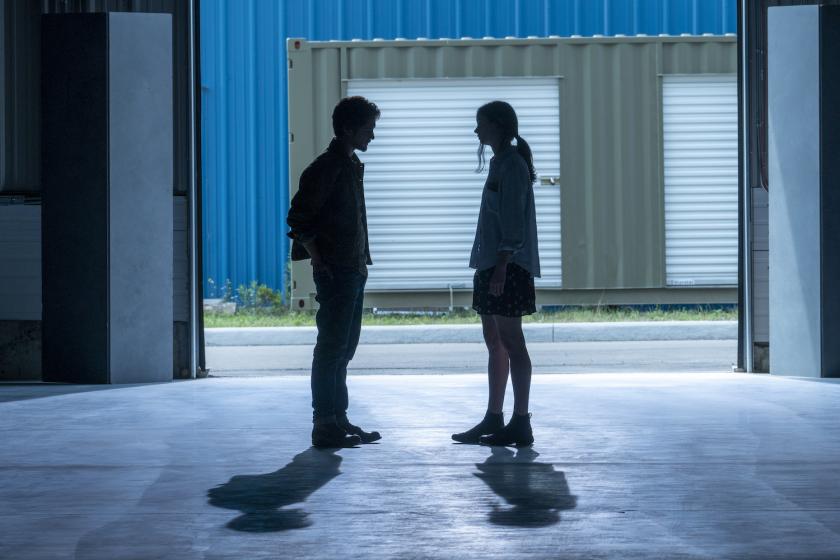 But, intriguingly, the series' synopsis describes the story as being about a "group of women," so perhaps Ritter will not be the only performer we see regularly playing multiple roles onscreen. BAFTA winner Keeley Hawes has been tapped to star alongside her in a still-undisclosed role, but our first image of her (still unnamed) character features her wearing a white lab coat, which in the Orphan Black universe never means anything good.
Honestly, how do you cast Hawes in a show about clones and not ask her to play opposite herself at some point?
Other notable names in the cast include Avan Jogia (Tut), pictured above in the shadows alongside Ritter, as Lucy's boyfriend, Jack, a former army medic and single father. Amanda Fix (the forthcoming Daisy Jones & the Six) does not appear in any of the new photos but will play Jules, the newly adopted daughter of wealthy parents. How she'll connect to these other characters is as yet unknown. (You know, to me, it says probably a clone, but your mileage may vary on that guess.)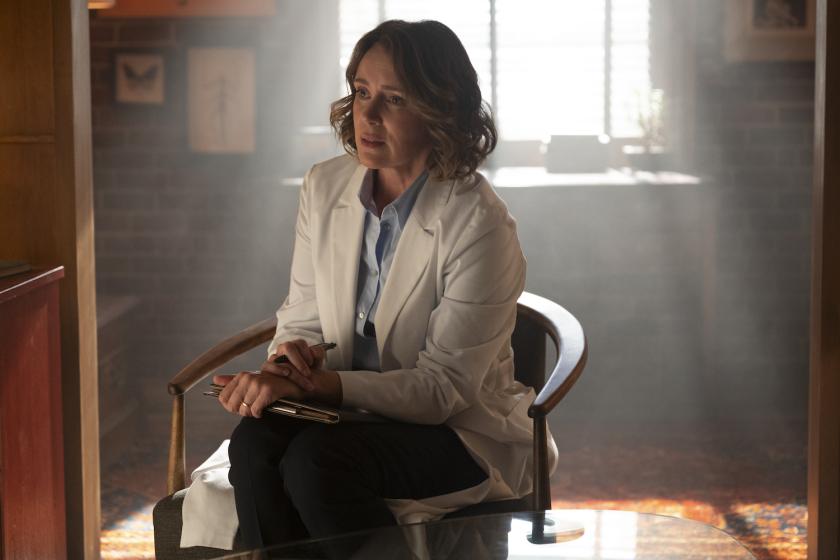 The series description reads as follows. 
Orphan Black: Echoes is set in the near future and takes a deep dive into the exploration of the scientific manipulation of human existence. It follows a group of women as they weave their way into each other's lives and embark on a thrilling journey, unravelling the mystery of their identity and uncovering a wrenching story of love and betrayal.
The ten-episode series is created, written, and showrun by Anna Fishko, alongside original Orphan Black creator John Fawcett. David Fortier and Ivan Schneeberg, executive producers on the original series, are also back. 
Orphan Black: Echoes is currently slated for a 2023 debut on both streaming service AMC+ and AMC Networks' linear channels, which presumably means BBC America and mothership network AMC.
---
By
for on October 10th, 2022
More to Love from Telly Visions