By
for on September 5th, 2023
What to Watch, Read, and Listen To After 'Once Upon A Time in Northern Ireland'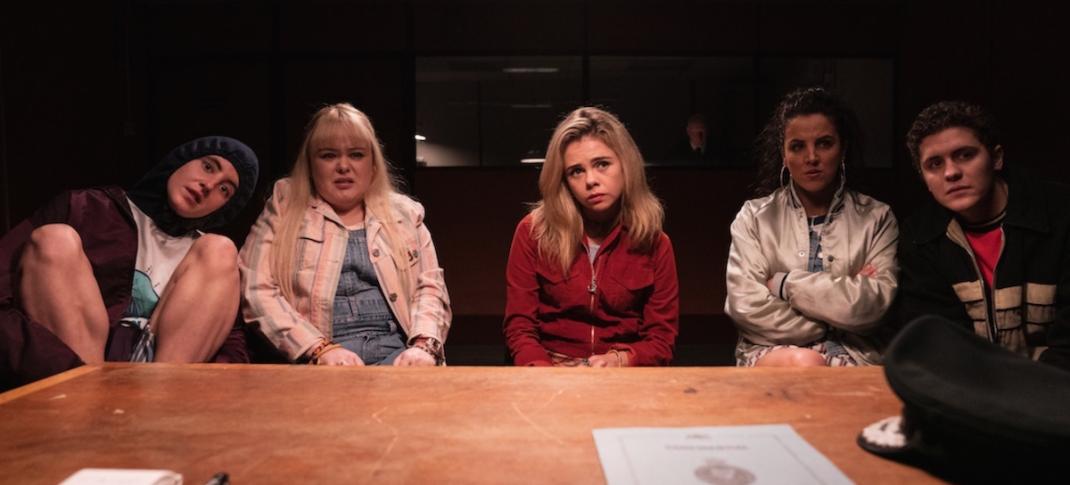 The outstanding documentary series about the Troubles, Once Upon a Time in Northern Ireland, aired on most local PBS stations at the end of August 2023, with all five episodes available on PBS Passport. Through the deeply personal reflections of the series' interview subjects, viewers get to know the contours of the era. For those looking to learn more, there are plenty of options.
Unlike scripted series, where you might get hooked on an actor's performance or have more seasons to watch, documentaries provide the opportunity to dive deeply into specific times and places and into the stories of people who lived through it. In the case of the Troubles, options include learning more about the grounding of the fight for civil rights for Roman Catholics in the Civil Rights Movement in the U.S.; the near-imperative for even apolitical people to choose a side; the claustrophobia of living in a small country where trying to stay out of harm's way grew increasingly difficult; and the necessity of joy and friendship, especially when living through a decades-long cycle of grievance, violence, and vengeance. 
The era's major events are still recent enough that many who survived the worst of the Troubles are alive today to continue sharing their experiences and shaping the future of Northern Ireland. Fortunately, much of that work is widely available. Here's a handy guide to some of the scripted shows, documentaries, books, and feature films just waiting for you. 
Documentaries & a Sitcom (Yes, a Sitcom!)
All but the last of these suggestions are available through the PBS app and for members on PBS Passport.
Once Upon a Time in Iraq
If you loved the interviews in Once Upon A Time in Northern Ireland, check out James Bluemle's earlier masterpiece, Once Upon a Time in Iraq, which first aired in the U.S. on Frontline. 
Keep It A Secret
Keep It A Secret is a very promising brand-new-to-me 6-part documentary series on the Irish surfing scene of the 1970s! At least one of the interview subjects pointed to surfing as a refuge from the Troubles, which makes perfect sense. The waves couldn't care less about political or religious affiliation. I'll be queuing up this series from Doc World right away. 
Eyes on the Prize
If your interest was piqued by how Northern Ireland's Catholic activists first modeled their strategies on the methods of the U.S. Civil Rights Movement, you can't go wrong with the classic series Eyes on the Prize, featuring Jesse Jackson, John Lewis, the Little Rock Nine and many more across its two seasons. 
Derry Girls
Outside of PBS, your best TV series option is the contemporary classic sitcom Derry Girls. Yes, a sitcom set during the last few years of the Troubles – trust me, it's hilarious. The threats of bombings and shootings are ever present, but the focus is always on the classic teen scrapes and hijinks Erin, Orla, Michelle, Clare, and James (aka the wee English fella, who is Michelle's cousin) get up to. It's streaming on Netflix, and I recapped the third season for Vulture. 
Stream Now
Doc World: Keep It A Secret
DOC WORLD brings international documentaries from around the globe to a US audience.
Image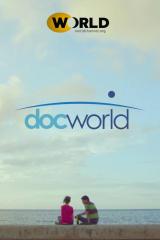 Books (Mostly Serious, With One Funny Title For Variety)
For all the bookworms, we've got an abundance of riches. Don't turn the page on The Troubles til you've read one or more of these.
Say Nothing by Patrick Radden Keefe
If Once Upon a Time in Northern Ireland's deft handling of the long-term ramifications of the Troubles impressed you, Say Nothing, by New Yorker reporter Patrick Radden Keefe, will be essential reading. Keefe examines the Troubles at both micro and macro levels, through the experiences of individuals (including the children of Jean McConville, whose son Michael was an interview subject in OUATINI) and as a major geopolitical conflict of the 20th century. (Bonus material: an insightful interview with Keefe on the Longform podcast.)
Milkman by Anna Burns
Milkman is the dizzying, dread-filled Man Booker Prize-winning novel by Anna Burns. It's narrated in a stream-of-consciousness style by a protagonist known only as Middle Sister, who does her best to stay off the radar of the IRA and the UDA, and who nonetheless draws the romantic attention of a local paramilitary. It's not a light read by any means, but it is beautiful and harrowing in equal measure.
Did Ye Hear Mammy Died? by Séamas O'Reilly
Did Ye Hear Mammy Died?, by Séamas O'Reilly should be a crying book, but far more often, it's a laughing book. One doesn't expect to be clutching one's abdomen in gales of laughter while reading a memoir from the perspective of the third-youngest in a family of eleven siblings whose mother died of breast cancer in her early 40s. And yet! There are a handful of three-hanky moments, but in the main, the story of the O'Reilly family is a kaleidoscope of profound love and uproarious humor.
If you like Derry Girls, Did Ye Hear Mammy Died? will be right up your alley, which makes perfect sense when you consider that O'Reilly and Derry Girls creator Lisa McGee grew up together. 
Stream Now
Once Upon A Time In Northern Ireland
Powerful series about ordinary people caught up in the Northern Ireland conflict.
Image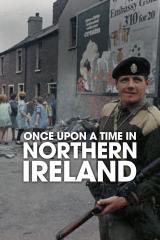 Movie buff, eh? We've got you covered.
Belfast
The Academy Award-nominated Belfast is Kenneth Branagh's somewhat autobiographical vision of the earliest days of the Troubles, through the eyes of a young boy named Buddy. He's the main character, but supporting performances by Dame Judi Dench, Ciarán Hinds, Jamie Dornan, and Catriona Balfe anchor the film in tenderness, humor, and increasing desperation. Belfast is streaming on many platforms.
In The Name of the Father
Jim Sheridan's 1993 film In The Name of the Father is a biopic about the arrests and wrongful convictions of father and son Giuseppe and Gerry Conlon for a pub bombing in 1974. Giuseppe died in prison, and Gerry was ultimately exonerated, along with the other surviving members of The Guildford Four. The Oscar-nominated cast includes Daniel Day-Lewis, Emma Thompson, and Pete Postlethwaite. Digital rental options for this film abound.
Good Vibrations
In the second episode of Once Upon A Time In Northern Ireland, three of the interview subjects — Greg Cowan, Yvonne Cowan, and Terri Hooley — talk about what a refuge Belfast's late 70s punk scene was for teens and young adults of all backgrounds. Greg Cowan was (and still is) in a band called the Outcasts, and Hooley has attained legendary status among music nerds thanks to signing and releasing music by Derry's Undertones, whose song "Teenage Kicks" was DJ John Peel's favorite of all time.
Good Vibrations is an absolute treat, a somewhat fictionalized telling of Hooley's cockeyed optimism and relentless belief in the power of music to bring people together. The film is streaming on many platforms.
---
By
for on September 5th, 2023
More to Love from Telly Visions