By
for on November 1st, 2022
The World Won't Be the Same Without 'Derry Girls' But Season 3 Is a Perfect Ending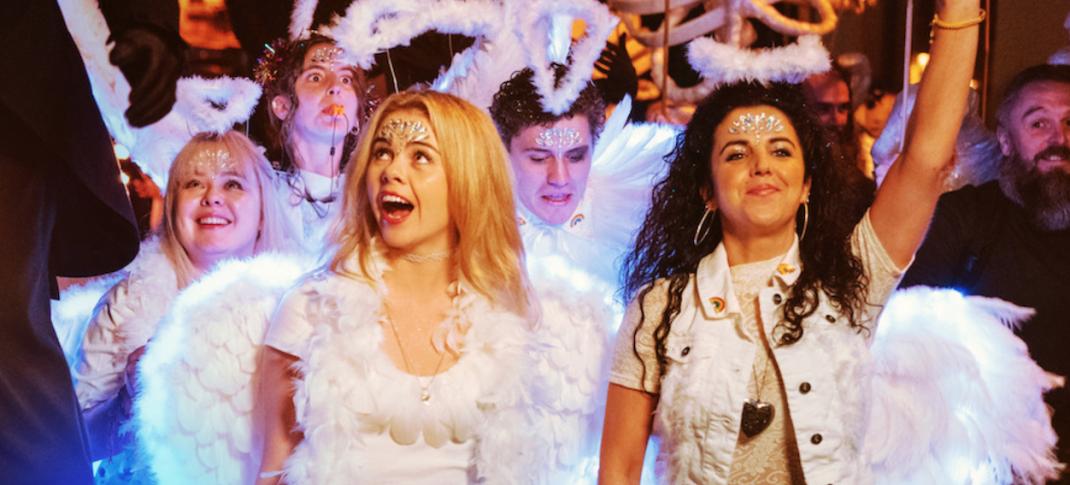 As someone wise once said, all good things must come to an end. But it's hard not to wish that a conclusion had not come quite so swiftly for Derry Girls, a rare television series that's as successful as a hilarious comedy as it is as a heartwarming and nostalgic coming-of-age tale. 
Set in Northern Ireland in the 1990s, the series primarily takes place against the backdrop of The Troubles, the colloquial name for the three-decades-long conflict between nationalists (mainly self-identified as Irish or Roman Catholic) and unionists (mainly self-identified as British or Protestant) that regularly resulted in bombings and other acts of terrorism. But the magic of this show lies in its very ordinariness, in the ways that the familiar beats of life can be seen in every moment, even as soldiers wander the streets, barricades line the sidewalks, and bloody newsreels fill television screens each night.
 A raucous, big-hearted, frequently laugh-out-loud funny story about a squad of misfit girls and their extremely 1990s adventures, creator Lisa McGee is unafraid to make her series both deeply serious and wildly ridiculous by turns, treating the everyday concerns like exams and the hunt for Fatboy Slim tickets with the same gravitas as a visit from the bomb squad or an anxious trip through a soldier-manned checkpoint. 
And this makes perfect sense because, for these girls, the looming threat of violence and danger is all they've ever known. But it also hasn't stopped them from living their lives, experiencing everything from first kisses and friendship growing pains to figuring out what's next for themselves after leaving Our Lady Immaculate College. 
The series' third and final season doesn't change what's worked about the show just because it's got to wrap things up. Instead, Season 3's stories remain familiar and relatable, as our heroines (+James) put together a Spice Girls dance routine, navigate a tragic loss in their extended family, and learn that their mums were once girls — with their very own +James! — not so very long ago (via a priceless flashback episode).
And perhaps more importantly, its characters remain who they've always been: Wild child Michelle (Jamie-Lee O'Donnell), whose primary interests are boys and booze; selfish Erin (Saoirse-Monica Jackson), who wants something more significant than life in Derry; offbeat Orlan (Louisa Harland), who literally dances to the beat of her own drummer; overachiever Clare (Nicola Coughlan), and adopted wee English lad James (Dylan Llewellyn), who seems to have come into his own as a member of the group. (Or maybe that's just that he's the one who can drive now.)
But there's certainly a sense that things are changing between them, whether they want them to or not. The group manages to have their first trip away from their parents this season, sent by Sister Michael (Siobhán McSweeney) to clean out her late aunt's house, which tests their maturity in more ways than one. (It's not an accident that this is the also moment they have to face their first real test in a budding potential relationship between James and Erin, which on a different sort of show might have broken the group up.) 
In truth, I could have watched this show go on for many more seasons of ridiculous and heartwarming teen hijinks. But that wouldn't have been honest, which is what this show, at its heart, has always been about. At some point, we all have to grow up, whether we want to or not. And no matter how strong our girl gang is, we eventually have to figure out how to face life on our own. 
Derry Girls has allowed us to watch these characters come into their own against a background of fear and violence, but it ends by showing us the promise of a new and different world. The series finale, a 45-minute special episode, centers on Erin and Orla's combination 18th birthday celebration and the vote for the Good Friday Agreement, an event that essentially ended the violence of The Troubles.
The girls, now old enough to vote in the referendum themselves, wrestle with existential questions of hope and justice, asking whether peace is possible and what it means if they embrace it. Will it mean everything they've endured (and all the people who've died, as well the violence that's been committed around them) has been for nothing?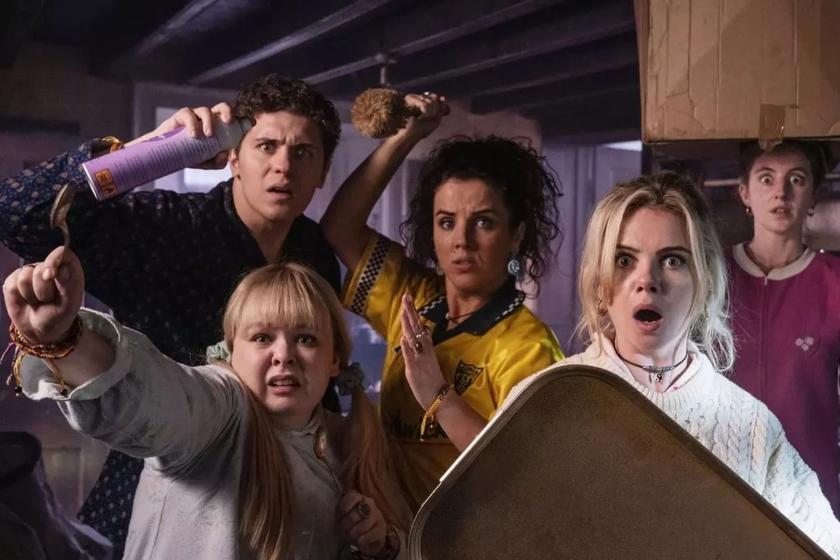 Derry Girls is surprisingly forthright about the fact that there are no easy answers to questions like these. Sometimes, making decisions is simply about picking between a heap of bad or frustrating options. But ultimately, the show (and our girls) choose the path of hope and possibility for themselves and their country. 
While there are moments during this final run of episodes that miss the mark — gags that go on for too long, the weird cameo in the final episode's closing moment, and the fact that the Erin and James relationship essentially goes nowhere after that one great kiss — its overall feel is one of maturity and grace, of hope and wide-open possibility, that the future, for both these girls and Northern Ireland itself, is wide open at last. 
And though it's hard to say goodbye, Erin, the wannabe writer, finally finds the words to sum all this up. "Things can't stay the same — and they shouldn't. No matter how scary it is, we have to move on, and we have to grow up because things, well, they might just change for the better."
Derry Girls Seasons 1-3 are streaming on Netflix.
---
By
for on November 1st, 2022
More to Love from Telly Visions