By
for on November 14th, 2023
Nicola Coughlan Joins 'Doctor Who' Guest Cast as Season 15 Filming Begins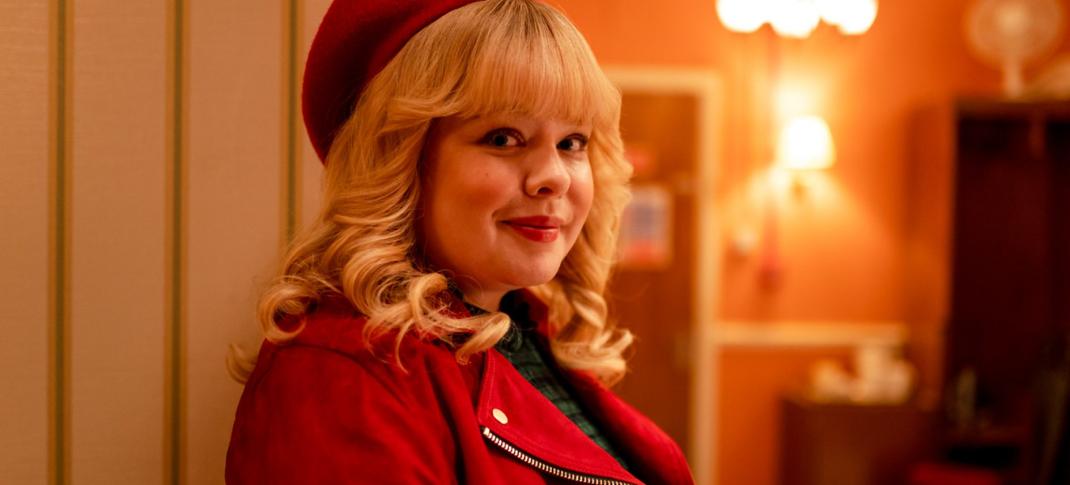 With the long-awaited arrival of the Doctor Who 60th anniversary specials just days away, you'd think the imminent return of former stars David Tennant and Catherine Tate would be enough to keep Whovians busy and satisfied. But it appears that returning showrunner Russell T. Davies apparently refuses to rest on his laurels --- or even slow down -- as the franchise's big day approaches. Upcoming Doctor Ncuti Gatwa's first proper adventure will arrive at Christmas (and will likely introduce Millie Gibson's new companion Ruby Sunday since the episode is titled "The Church on Ruby Road"), with a full season to follow in the spring. (Whether we'll be calling that Season 14 or a rebranded Season 1 remains to be seen.) And production is already underway on the second season starring Gatwa's Doctor, which has landed its first big guest star.
Nicola Coughlan is probably best known for her performance as Penelope Featherington on Bridgerton. (Though she'll always be Clare Devlin from Derry Girls to me.) The specifics of her upcoming role in the Whoniverse are still to be announced but given the enthusiasm with which the BBC and its various social media arms have been touting this appearance, it's clear everyone's pretty excited about it. 
"I'm excited to join the Whoniverse under the leadership of the inimitable Russell T. Davies," Coughlan said in a statement. "I've been a fan of Ncuti Gatwa for some time and getting to share the screen with him as the Doctor has been an absolute joy". 
 
One of the best things about Davies' return to the TARDIS has been his unabashed love of promotion. I mean, how many special announcements have we seen about guest stars and new trailers and ancillary material in the past six months? From news about guest turns from performers as varied as Jinx Monsoon, Jonathan Groff, Indira Varma, Lenny Rush, and Bonnie Langford to new images of all their new characters, it's honestly kind of an embarrassment of riches. (And really really nice after the more tight-lipped vibe of the Chris Chibnall era). I mean, Season 14 won't even air until Spring 2024 and we're already well into Season 15 news. You truly love to see it.
"This has been the most brilliant shoot, with Nicola lighting up the set and bringing joy," Davies said about Coughlan's guest turn. "From Derry, via Bridgerton, to the Tardis, it's the trip of a lifetime."
Gatwa's Doctor will first be seen during the series' upcoming 60th anniversary celebrations, though the scope of his involvement in the specials is not known. The three 60th anniversary specials will see Tennant and Tate reunite to battle Neil Patrick Harris's villainous Toymaker --- we love a Doctor Who deep cut --- as well as hopefully deal with the plot where Donna's memories were wiped way back at the end of Season 4. Why Tennant's Fourteenth Doctor exists, why he looks so much like the Time Lord's Tenth incarnation, and what the Toymaker wants with Donna are questions only future episodes can answer, but we do know one thing for sure: At some point, Tennant's Doctor will regenerate into Gatwa's and a new era of the show will be born. 
The Doctor Who 60th anniversary specials will kick off with "The Star Beast" on Saturday, November 25 on BBC One in the U.K. and Ireland and Disney+ everywhere else. It will be followed by "Wild Blue Yonder" on December 2 and "The Giggle" on December 9. Gatwa's first first episode as the Fifteenth Doctor will air over the festive period, with Season 14 to follow in the spring. Coughlan's appearance will air during Season 15, which has no airdtae as yet. 
---
By
for on November 14th, 2023
More to Love from Telly Visions