By
for on January 4th, 2013
The News Roundup: Kicking Off 2013 Edition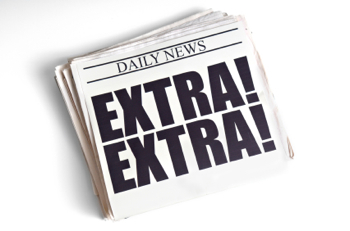 Welcome to our first News Roundup of 2013, Telly Visions readers! Though, really, it's highly likely that the thing most of you are excited about it's the long-awaited premiere of Downton Abbey Series 3 this weekend. Can't say I blame anyone though – I've seen Series 3 already and I'll still be watching and tweeting along with everyone else this Sunday!
So, give yourself something to do while you're counting down the hours until Sunday night gets here and catch up on the latest British entertainment tidbits with this week's Roundup. Click through for bits and bobs on Doctor Who, Ripper Street, The Spies of Warsaw, Being Human, Inspector Lewis, Mr. Selfridge, and, of course, Downton itself.
Enjoy – and stick around to dish all the latest Crawley family developments this weekend. If you're a DC local, WETA is marathoning all of Series 2 on Sunday, starting from 11:30am!
MI-5 star Matthew Macfadyen talks about his new crime drama Ripper Street.
Merlin star Bradley James says he's not interested in doing a spin-off of the fantasy series.
Get a look at the first photos from the BBC's upcoming 2013 dramas The Village, The White Queen, Frankie and Mayday.
Sherlock nabs Best Show and Benedict Cumberbatch gets Best Dramatic Actor in TV.com's Best of 2012 Poll.
Gorgeous and amazing first photos from Sir David Attenborough's Africa.
Call the Midwife bested Downton Abbey in the UK's Christmas ratings race.
Last Tango in Halifax writer Sally Wainwright has been commissioned to write new drama Happy Valley for the BBC. Apparently, it's something called a "kidnap drama"?
TV New Year's resolutions from the Guardian.
Nice piece from NPR – Beyond Downton Abbey: BBC Shows You May Have Missed.
From the "I Can't Believe this is Actually True" files, Heidi Montag and Spencer Pratt from American reality series The Hills are contestants on this season of the UK's Celebrity Big Brother.
Jenna-Louise Coleman tells the Metro that the Doctor Who 50th anniversary will be very special.
Danny John-Jules talks about Red Dwarf and Death in Paradise.
Hustle creator Tony Jordan is doing a new six-part series called By Any Means for BBC One.
The Royal Mail is releasing special commemorative postage stamps to mark the Doctor Who 50th anniversary, featuring previous Doctors, Daleks, Cyberman and more.
How Sherlock Holmes Can Help Bring You Success in Life and Work.
David Tennant talks about his new espionage series The Spies of Warsaw, calls it a "gripping yarn."
Get a look at the first promo photo for Series 5 of Being Human. Bonus: here's a plot synopsis for the series' first episode.
Downton Abbey, Sherlock, Skyfall and more are all up for Producers Guild Awards.
Watch the teaser trailer for Utopia, a new thriller from Dennis Kelly starring Misfits Nathan Jarrett-Stewart and The Iron Lady's Alexandra Roach. Spoiler: It will show you virtually nothing about the show!
An interesting look at the food used in Downton Abbey courtesy of the Washington Post.
Here's a lovely interview with Downton Abbey's Jim Carter over at Gothamist.
Downton Abbey star Dan Stevens named UK's Best Dressed Many by GQ.
Jacqueline Bisset is doing her first British drama role in 40 years for BBC2 drama Dancing on the Edge.
BBC One has commissioned The Great Train Robbery, a two-part special about the most infamous heist in British history on its 50th anniversary. It will be written by Chris Chibnall, of Torchwood and Doctor Who fame.
Things I Learned Today: Apparently Sherlock star Benedict Cumberbatch is a big fan of soap Coronation Street.
Watch a new promo featuring some of the new TV programs coming to the BBC in 2013, including Doctor Who, Luther, Miranda and more.
What to eat at your Downton Abbey viewing party.
Lovely interview with Downton Abbey star Elizabeth McGovern that covers Series 3, her band and more. 
US fans are furious about the Downton Abbey spoilers all over the internet. Actually there's lots of chatter about spoilers and the internet online this week. Do you guys have thoughts on this issue?
The BBC is releasing 11 short stories set in the Doctor Who universe this year, written by popular children's book authors as part of the 50th anniversary celebrations. The list has not been confirmed but one of them may be Harry Potter's J.K. Rowling.
Speaking of the Doctor Who 50th anniversary, former companion Billie Piper says she won't be returning for it, because she hasn't been asked.
Meet the cast of upcoming period drama Mr. Selfridge. And while you're at it, watch an interview with star Jeremy Piven.
Inspector Lewis star Kevin Whately is apparently taking a year off from the detective drama after the latest set of episodes are finished filming and hints he may not return to it after.
---
By
for on January 4th, 2013
More to Love from Telly Visions