By
for on November 25th, 2022
Netflix Releases The First Look At 'Luther's Feature Film Debut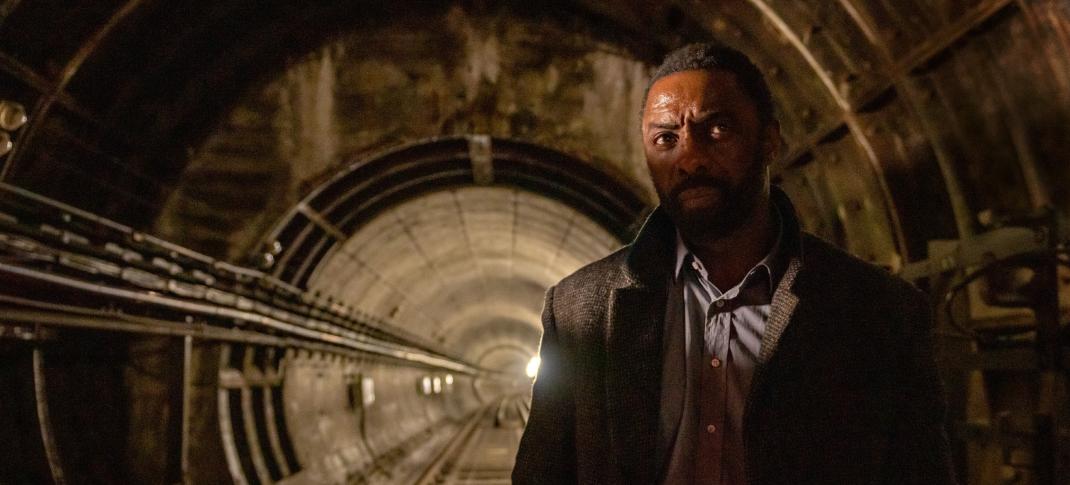 It's been a long decade since Luther was first released in 2010. The police procedural starring Idris Elba was what took his career from "the guy on HBO's The Wire" to a household name. The Neil Cross series, which co-starred Ruth Wilson as Luther's nemesis/toxic love interest Alice Morgan, was a BBC One series that crossed directly to BBC America, where it ran on and off for five seasons before finally ending in 2019. Though the series might be over, Elba and Cross weren't done with the character, and in 2021, Netflix confirmed it had signed on to produce a feature film version starring Elba as part of their growing slate of high-profile movie originals.
Luther is not the only high-profile loss BBC America has suffered as the streaming world shakes out. (Doctor Who, which recently departed for Disney+, was always a much more significant title.) But the one-two punch of these former series that helped make BBC America a must-watch for anglophiles now carrying on with much larger streaming services has to sting. Moreover, Netflix's marking rolling out for Luther looks like one designed to get people's attention (unlike their more perfunctory PR or those shows that wish they could get perfunctory PR).
And if the photos are anything to go by, Netflix's takeover of the franchise isn't just improving things in the marketing department. It looks like DCI John Luther's life had a significant travel budget upgrade, even if his wardrobe isn't ready to handle the extreme temperatures. 
Like the TV series before it, the film is called Luther. Netflix has not released a synopsis, so fans only have the brief logline from the 2021 casting announcement.
In this continuation of the Luther saga, Luther will have to contend with a double threat of a detective who is also Luther's nemesis while battling the story's criminal villain.
Idris is joined by Cynthia Erivo (Wicked) and Andy Serkis (Andor) as co-stars for his first feature film outing, and only his second time without Alice Morgan as his primary frenemy/foe. (Morgan was "killed off" at the end of Season 3 and then resurrected for Season 5 after Season 4 did poorly without her. Season 5 killed her much more thoroughly, signaling that Wilson will not return.) Serkis will instead play the villain Luther is trying to track down, while Ervio plays his nemesis on the inside. 
The only other cast member confirmed for the film is Dermot Crowley, who has played Luther's direct boss, DSU Martin Schenk, since the show's inception. But considering everyone else outside of DCI Luther was killed off in Season 5 along with Alice Morgan, it seems likely that any additional cast would be newcomers to the franchise.
Luther is set to stream on Netflix in March 2023.
---
By
for on November 25th, 2022