By
for on May 13th, 2021
'Ms Fisher's Modern Murder Mysteries' Season 2 Gets A Release Date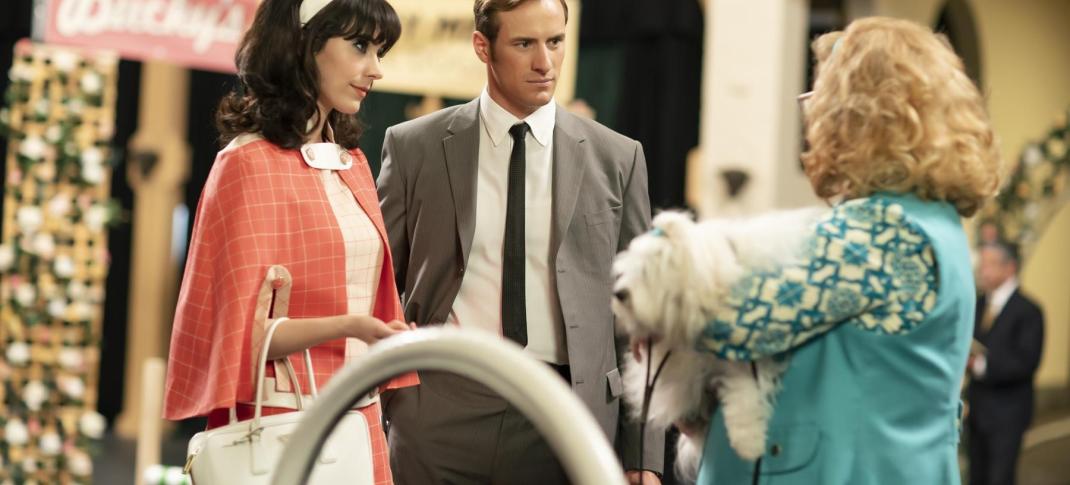 It may be "shot girl summer" here in the states, but on Acorn TV, it's going to be "sixties girl summer" starting in June with Ms. Fisher's Modern Murder Mysteries Season 2. Ms. Fisher — the younger version, Peregrine, is back with a new set of swinging sixties fashion and mod cases for the modern detective.
The end of Miss Fisher's Murder Mysteries as a TV series in Australia came just as the show's popularity was starting to grow overseas. The series run on Netflix built a fandom in America only to tell them there wouldn't be any more episodes. While actor Essie Davis was willing to come back for a film here and there, that left the world of TV bereft. Moreover, though the idea of a "young Miss Fisher" spinoff in the vein of Endeavour might sound appealing, the original series covered that pretty well. If there were going to be a new Miss Fisher, it would have to be the next generation.
Thus Ms. Fisher arrived. Conceived as Phryne's niece, the daughter of a long-lost half-sister Annabelle (Baron Henry George Fisher did get around), Ms. Fisher is living an unformed life in a small trailer flitting from job to job when she arrives at the top of Season 1. But when Phryne goes missing over New Guinea, Peregrine inherits her fortune, house, car, and life. It inspires her to become a private detective in her own right, following the inspirational footsteps of the aunt she never knew, and worthy of the Adventuress' Club. 
Check out the trailer for Season 2:
Here's the season's synopsis:
As murders continue to plague the streets of 1964 Melbourne, daring detective Peregrine Fisher tackles her trickiest assignment yet: juggling her career, the busy life of an Adventuress, and her romance with Detective James Steed. Playful but never mocking, exuberant but never naive, Peregrine Fisher continues her mission to do the legacy of her famous aunt justice, to find her way in changing times, and to make a difference in the world. This season, while Peregrine investigates cases at an air hostess school, a dog show, and a bowling alley, Birdie Burnside reignites her spying career with an old flame, and Violetta and Samuel struggle to contain their passion. Despite their busy lives, the gang have Peregrine's back; because the modern road to happy-ever-after isn't always rosy, and staying true to oneself can sometimes mean hurting those you love.
Geraldine Hakewill (Wakefield) returns as the titular Peregrine, with Joel Jackson (Deadline Gallipoli) as James Steed, with whom she has a very Jack-like relationship. Her little crew of Birdie (Catherine McClements), Samuel (Toby Truslove), and Violetta (Louisa Mignone) will also be back for this season's adventures.
Unlike Miss Fisher, which ran 13 one-hour episodes a season in its initial form, Ms. Fisher follows a far shorter format, with four 90-minute installments in the first season. Season 2 sticks with four episodes, though at a much better paced 45 minutes, returning to the original length of her aunt's adventures.
Ms. Fisher's Modern Murder Mysteries Season 2 premieres Monday, June 7, on Acorn TV.
---
By
for on May 13th, 2021
More to Love from Telly Visions