By
for on October 4th, 2017
Missing 'Endeavour'? Here are Five British Detective Mysteries to Fill the Void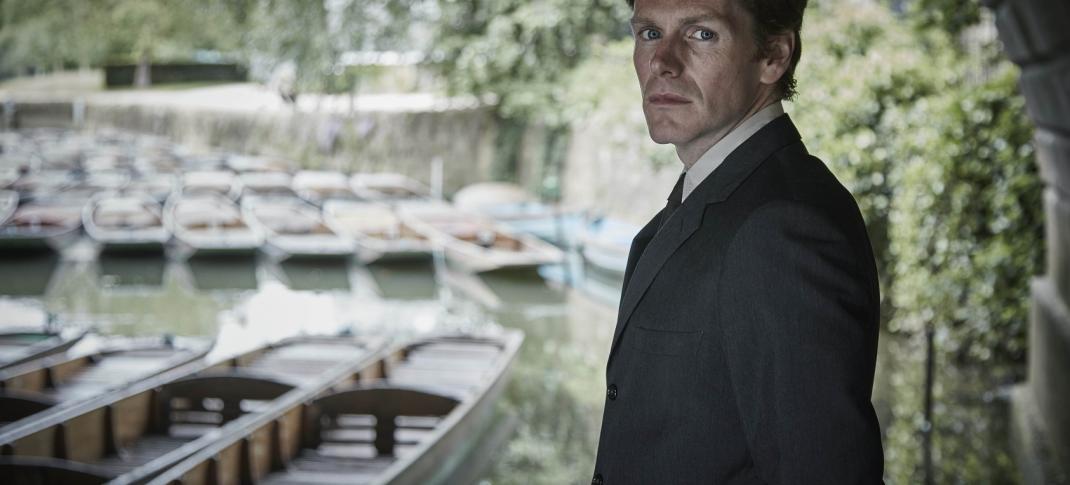 Sadly, the fourth season of Endeavour, starring Shaun Evans as Oxford's young sleuth has concluded. A prequel of the popular TV series Inspector Morse, starring John Thaw, Endeavour has been a big hit on both sides of the Atlantic and has already been renewed for a fifth season.
The Endeavour television series is based on the early career of Endeavour Morse, a character created by best-selling British author Colin Dexter in his thirteen-book detective series, Inspector Morse, published between 1975-1999. In addition to Endeavour, there have been two other TV series created from, or inspired by, the books: Inspector Morse and Inspector Lewis.
Valued for its Oxford setting, irascible detective and jigsaw plots, the television series and books do have their differences, specifically the main character of Morse. In Dexter's mystery novels Morse is even gruffer, boozier and more abrasive than his romanticized television counterpart. His dialogues with his Sergeant, Robbie Lewis, as they hash out the details of the case and deduce the killer, border on abusive banter, fueled by Morse's heavy drinking and volatile temper. The stories when they were written were contemporary to the times, reflecting the work-place attitudes of the day – a slice of the un-politically correct late twentieth century England. If you like mysteries that are true to the culture and ethics of their era, with twisty, cerebral plots, then the Inspector Morse series is for you. 
Dexter did not write detective novels for Inspector Lewis or Endeavour; however, he was heavily involved with both series through creator/writer Russell Lewis and made cameo appearances in each of the episodes until his death earlier this year at age 86. Amazingly, he also included a clause in his will that prohibit any future actors from portraying Morse – so it appears that the late John Thaw and Shaun Evans will be the only actors to portray Endeavour – at least for the next 70 years, until copyright expires. One wonders how Dexter's heirs feel about this limitation of future royalties from the character? I find this very ironic – like one of his victims from his novels, Dexter is reaching out from the grave to command the future.
Season five of Endeavour is slated to air in 2018. Until then, here are five outstanding British detective mystery novels to help you fill the void. 
The Remorseful Day (Inspector Morse, #13), by Colin Dexter (1999)
The final novel in the Inspector Morse series, The Remorseful Day remains a favorite. After 12 books, not only was Dexter at the top of his game as a writer, we are also so invested in Morse character that he has become like family – that cranky bachelor uncle who every female in the family wants to fix, and every male envies.
For a year, the murder of Yvonne Harrison at her home in the Cotswold village of Lower Swinstead has baffled the Thames Valley CID. But one man has yet to tackle the case--and it is just the sort of puzzle at which Chief Inspector Morse excels.\So why is Morse adamant that he will not lead the reinvestigation, despite two anonymous phone calls that hint at new evidence? And why, if he refuses to take on the case officially, does he seem to be carrying out his own private inquiries?

When Sergeant Lewis learns that Morse was once friendly with Yvonne Harrison, he begins to suspect that the man who has earned his admiration, and exasperation, over so many years knows more about her death than he is letting on. When Morse finally does take over, the investigation leads down highways and byways that are disturbing to all concerned.

And then there is that final twist!
Gaudy Night (A Lord Peter Wimsey Mystery with Harriet Vane, #10) by Dorothy L. Sayers (1935)
I am jumping straight to the tenth book in this series for good reason. Gaudy Night is a masterpiece of detective fiction revered by scholars and readers alike – touching upon an important social issue of the time – women's education and family roles.
Back at Oxford for her reunion, Harriet Vane, Lord Peter's beloved, finds herself in mortal danger. Since she graduated from Oxford's Shrewsbury College, Harriet Vane has found fame by writing novels about ingenious murders. She also won infamy when she was accused of committing a murder herself.

It took a timely intervention from the debonair Lord Peter Wimsey to save her from the gallows, and since then she has devoted her spare time to resisting his attempts to marry her.

Putting aside her lingering shame from the trial, Harriet returns to Oxford for her college reunion with her head held high—only to find that her life is in danger once again. The first poison-pen letter calls her a "dirty murderess," and those that follow are no kinder. As the threats become more frightening, she calls on Lord Peter for help. Among the dons of Oxford lurks a killer, but it will take more than a superior education to match Lord Peter and the daring Harriet.
Murder on the Orient Express (Hercule Poirot, #10), by Agatha Christie (1934)
Inarguably the most revered detective writer of all time, choosing one book by Agatha Christie to be including on this short list was excruciating. Murder on the Orient Express is one of Christie's most famous novels for good reason. Filmed for television and the big screen multiple times and illustrating Christie's brilliance at characterization, thirteen suspects on a train travel to Istanbul with her detective, Hercule Poirot, who must sleuth out a killer embroiled in psychological machinations and a devious plot.
"The murderer is with us—on the train now . . ."

Just after midnight, the famous Orient Express is stopped in its tracks by a snowdrift. By morning, the millionaire Samuel Edward Ratchett lies dead in his compartment, stabbed a dozen times, his door locked from the inside. Without a shred of doubt, one of his fellow passengers is the murderer.

Isolated by the storm, detective Hercule Poirot must find the killer among a dozen of the dead man's enemies, before the murderer decides to strike again.
Sidney Chambers and the Shadow of Death (Grantchester Mysteries, #1), by James Runcie (2012)
If you are a fan of the Masterpiece series Grantchester, starring the dishy James Norton, you will be an even bigger fan of the original books, which reveal more details of the scotch-drinking, jazz-loving, romantically-challenged vicar of St. Andrew & St. Mary near Cambridge.
No news yet on a possible fourth season for the series, so it may be a while until we are in his presence again!  
It is 1953, the coronation year of Queen Elizabeth II. Sidney Chambers, vicar of Grantchester and honorary canon of Ely Cathedral, is a thirty-two-year-old bachelor. Tall, with dark brown hair, eyes the color of hazelnuts, and a reassuringly gentle manner, Sidney is an unconventional clerical detective. He can go where the police cannot.

Together with his roguish friend, inspector Geordie Keating, Sidney inquires into the suspect suicide of a Cambridge solicitor, a scandalous jewelry theft at a New Year's Eve dinner party, the unexplained death of a jazz promoter's daughter, and a shocking art forgery that puts a close friend in danger. Sidney discovers that being a detective, like being a clergyman, means that you are never off duty, but he nonetheless manages to find time for a keen interest in cricket, warm beer, and hot jazz-as well as a curious fondness for a German widow, three years his junior.

With a whiff of Agatha Christie and a touch of G. K. Chesterton's Father Brown, The Grantchester Mysteries introduces a wonderful new hero into the world of detective fiction.
A Mind to Murder (Adam Dalgliesh Mysteries, #2), by P.D. James (1963)
Between 1962 – 2008, the late P.D. James wrote fourteen Dalgliesh mysteries.
Featuring the Scotland Yard investigator Adam Dalgliesh, the series shares many parallels with Colin Dexter's Inspector Morse series – and has also been filmed for television by ITV and the BBC, and shown on PBS' Mystery! series. Intensely cerebral, Dalgliesh has been called the last gentleman detective.
On the surface, the Steen Psychiatric Clinic is one of the most reputable institutions in London. But when the administrative head is found dead with a chisel in her heart, that distinguished facade begins to crumble as the truth emerges.

Superintendent Adam Dalgliesh of Scotland Yard is called in to investigate and quickly finds himself caught in a whirlwind of psychiatry, drugs, and deceit. Now he must analyze the deep-seated anxieties and thwarted desires of patients and staff alike to determine which of their unresolved conflicts has resulted in murder and stop a cunning killer before the next blow.
Until Endeavour returns next year, mystery fans....
 If you have a favorite mystery series, share them with us in the comments
---
By
for on October 4th, 2017
More to Love from Telly Visions