By
for on November 22nd, 2022
The 'Miss Scarlet and the Duke' Season 3 Trailer Picks Up Where Season 2 Left Off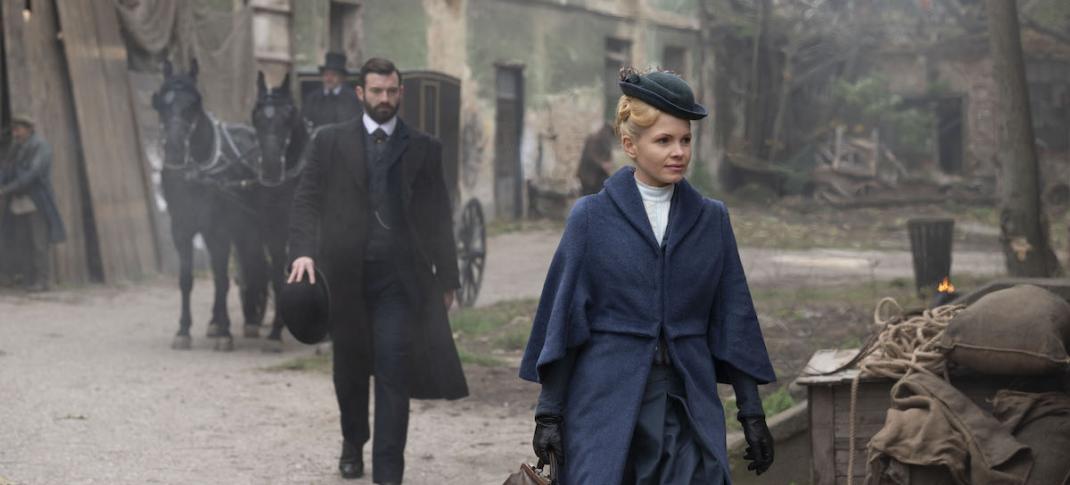 Miss Scarlet and the Duke Season 2 has only just ended, so it feels a bit strange to already be diving straight into talk of Season 3. But such is our luck this year, since the series' third outing is set to arrive on Masterpiece in January, mere weeks after the conclusion of its second. (Or, on PBS Passport beginning November 24 as an early holiday gift.) 
Fans aren't exactly complaining about this, particularly given that we had to wait nearly two years between Seasons 1 and 2, but the proximity does make it feel a bit like this third installment feel as much like an extension of its second than anything else. (Which, given that Season 2's arc had a certain unfinished feel, makes a certain (likely, unintentional) sort of sense.)
Plus, if the Season 3 trailer is anything to go by, the series will essentially pick up right where it left off. The banter between Eliza Scarlet (Kate Phillips) and William "The Duke" Wellington (Stuart Martin) is as charming and full of potential double meanings as ever. Fan favorites Moses (Ansu Kabia) and Ivy (Cathy Belton) are both back, and it appears that newcomers Oliver Fitzroy (Evan McCabe) and Patrick Nash (Felix Scott) will both still have roles to play next season. 
Much of Season 2 saw Eliza and William involved with separate plots and stories for much of the season. The Duke spent most of his time dealing with Scotland Yard business, including the arrival of a new superior officer and his commissioner-enforced mentorship of a nepotism hire. Eliza, for her part, kept busy with a variety of cases, picking up new friends in Clementine and Hattie, and establishing a strange sort of professional rivalry with local investigator Nash.
Though the season ends with a tension-filled near-confession of something that fans could conceivably believe was maybe about to be something like a declaration of love between them when they thought they could feasibly never see one another again, it ultimately goes nowhere, and things are generally status quo ante between the two by the time the credits roll. Which means the question we're all asking as we look to Season 3 is: What's next for this pair?
It's unlikely that any Miss Scarlet fan actually expects the show's central couple to declare their everlasting love for one another any time soon. Much as some of us (read: me) might wish they would. But as we look toward the series' third season, what does a real step forward for these two look like both as characters and as a couple (platonic or otherwise)?
"In our story, there are obstacles in the way," creator Rachael New tells Masterpiece. "Their worlds do collide. So they would have to come to some compromise. And Eliza's not very good at compromising and neither is he."
The Season 3 synopsis hints that a new love interest may be on the horizon for William, as well as continued professional competition for Eliza:
Eliza finds herself in fresh and surprising mysteries, ranging from a disappearing magician to police corruption, as she struggles to build her detective agency. Growing competition from a rival agency creates new problems, and all the while she is still juggling her relationship with Inspector William Wellington, the Duke. And she has a new challenge on that front: a beautiful woman from her childhood has caught the Duke's eye.
All episodes of Miss Scarlet and the Duke Season 3 will be available to stream on PBS Passport beginning on Thursday, November 24, 2022, with the premiere episode debuting on the Prime Video Masterpiece subchannel the same day, with weekly releases to follow through December 29. The new season will have its linear broadcast premiere on Masterpiece on Sunday, January 8, 2023, at 8 p.m. ET, followed by the debut of All Creatures Great and Small Season 3. As always, check your local listings.
Stream Now
Miss Scarlet and the Duke
Kate Phillips (Peaky Blinders) stars in a six-part mystery.
Image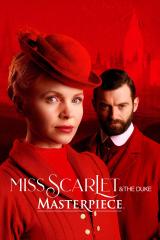 ---
By
for on November 22nd, 2022
More to Love from Telly Visions