By
for on November 13th, 2022
William Gets a Job Offer In Glasgow On the Penultimate Episode of 'Miss Scarlet & the Duke'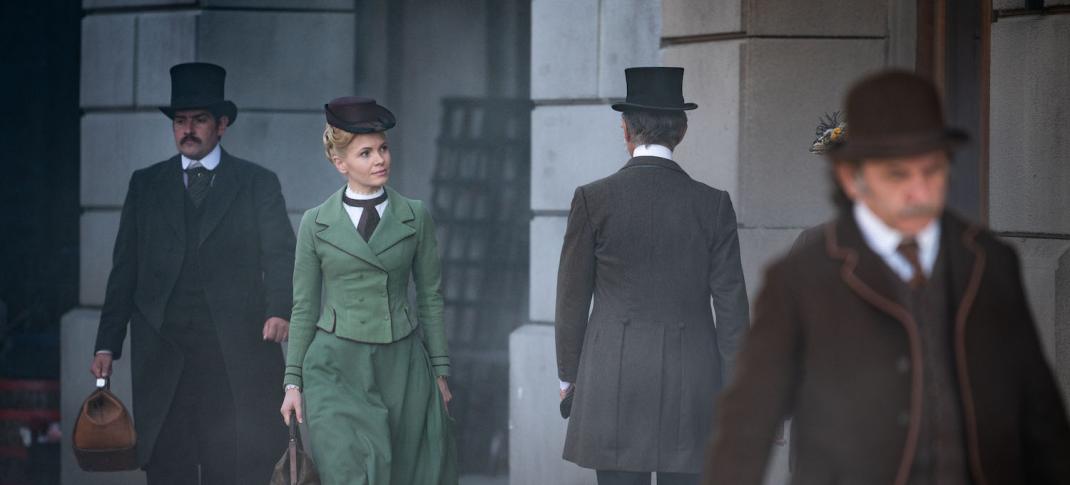 Like Season 1, the penultimate episode of Miss Scarlet and the Duke Season 2 feels like the first half of a two-parter, even though it's not labeled as such. But it ends on what is essentially (for this show, at least) a cliffhanger. It leaves several primary plot threads in the air, including William's future at Scotland Yard and how far the London police commissioner is willing to go to shove his well-meaning, if slightly bumbling, son up the nepotism ladder of success.
But, unlike Season 1, there's a strange lack of tension and/or suspense here, despite the Duke being offered a promotion taking him out of London. We know there's no way William's going to move to Scotland. He's spent most of his adult life trying to distance himself from his Glaswegian roots, for one. Moreover, from a behind-the-scenes standpoint, there's no way the show will ditch its male lead like that. Unfortunately, this leaves the back half of Season 2 without the propulsive narrative throughline Season 1 had in Henry Scarlet's murder. It doesn't feel like it's building toward anything of any significance.
There are questions about the Duke's professional future and whether or not poor Detective Fitzroy will ever manage to separate himself from his abusive bully of a father. But these are not the arcs that can (or should?) drive a whole season, primarily since they only indirectly involve the series' other titular lead.
If it felt like the question of the Duke's future at Scotland Yard was sparking an honest soul-searching on William's behalf about the kind of man he is and/or the role he wants to play in the world, that would be one thing. This season, a big part of the Duke's arc has been about his inability to stop trying to protect and guide Detective Fitzroy, who's clearly imprinted on him like a baby bird. 
Perhaps, if this choice forced him to consider what a life without Eliza in it (in whatever capacity) would look like or mean for him, that'd be a neat twist. It would have brought things around full circle from the season premiere, where he claimed he couldn't be with her romantically because of the threat of professional humiliation amongst his peers. But, sadly, none of those things happen. 
Instead, the Duke is just weirdly precious when he has to admit Eliza knows him well enough to understand that he has habits and a routine like anyone else. Worse, "Quarter to Midnight" doesn't do much in the way of exploring why he's so upset about it. (The routine he's so ashamed of is incredibly typical and extremely kind, given how often he stops to patronize or engage those that his colleagues would probably mock or belittle.)
Stream Now
Miss Scarlet and the Duke
Kate Phillips (Peaky Blinders) stars in a six-part mystery.
Image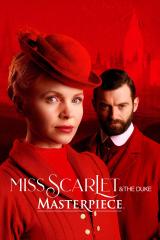 On the plus side, William and Eliza finally spend most of the episode in one another's orbit, which makes for a very nice change after the past few episodes. it's so good to have them back together, it's almost enough to overlook the two of them spending most of it being insensitive and rude to one another in uncomfortable ways that the show doesn't seem to want to look too closely at
It's a strange choice, especially given that week's central mystery is so nondescript. (Though after last week's Annika episode, it does make Masterpiece's autumn lineup three for three in stories about book-based murders. Eliza and William investigate several mysterious deaths that copy scenes from a popular series of novels. The fact that this gives us a montage of both Eliza and William reading as well as multiple jokes about Macbeth, automatically make one of my faves of the season. (It solidifies Fitzroy's adorable nerd status by having him quote the witches.). However, as such stories go, it's fairly basic.
Part of the problem is the story's surprise twist, which is that the sister of the author in question actually wrote all his bestselling novels while he frittered away the profits. That was fairly obvious from the moment the sister was introduced, making the mystery once again besides the point. Since it's so ancillary to the plot, it makes the rest of the episode frustrating, since it has all this time and yet does so little with everything else outside that story.
Granted, there's now potential for some intriguing shifts in the Season 2 finale. It seems incredibly unlikely that William's going to Scotland; however, that doesn't mean he's not going to leave Scotland Yard. What does Miss Scarlet & the Duke look like if he's no longer a "legitimate" detective? Does he go into business for himself, or better yet, into business with Eliza? Does the prospect of everything about his status quo suddenly changing make him realize that the whole friend zone idea was terrible on the merits?
It's hard to tell because this season has been so uninterested in the emotional fallout from that moment and/or how it impacted the pair's relationship. But in a season that's primarily felt somewhat aimless, it's also the one real emotional throughline we've had to hang on to. After all, while Eliza's business doesn't seem as successful as she's dreamed — at least not yet — she is still fairly established at this point, has attracted several decent clients, and has built up a reliable roster of friends and partners.
So, with an episode to go in Season 2... surely the status of their relationship is the thing we've got to return to, right? (Right?)
---
By
for on November 13th, 2022
More to Love from Telly Visions