By
for on January 29th, 2023
"Bloodline" Supplies a Backstory No One Asked For on 'Miss Scarlet & the Duke'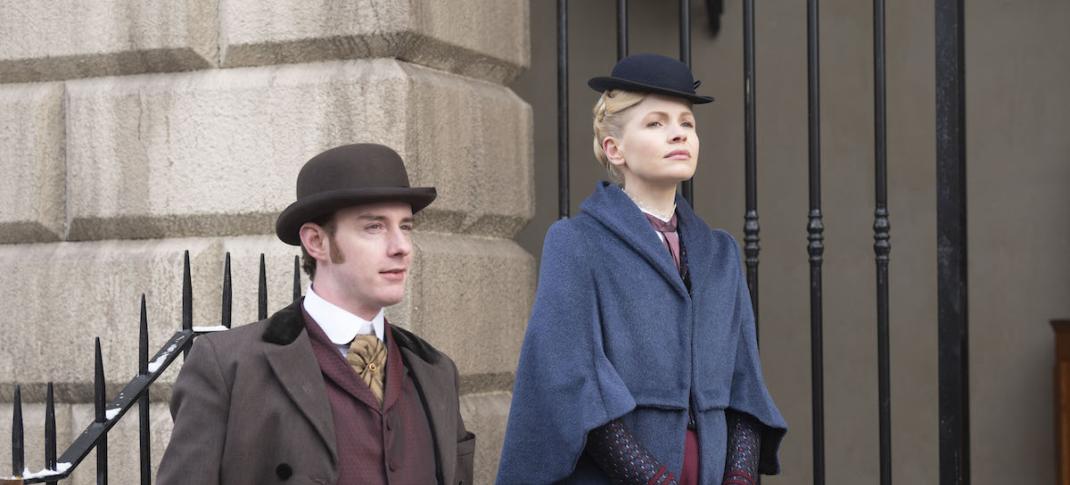 Miss Scarlet & the Duke Season 3 has been a roller coaster of episode quality. "Arabella's" was one of the series' best recent installments, while "Hotel St. Marc" was one of its worst. And now there's "Bloodline," an installment that sits somewhere uncomfortably in between. At least the hour is thematically interesting, even though Miss Scarlet's traditionally feminist perspective is largely absent. (Or, at least, it doesn't take the form we expect.)
"Bloodline" is once again an episode from which William is almost entirely absent; however, it at least mercifully contains no Nash. Instead, this story concerns a frame job, in which the solution to the mystery was meant to save a crime lord's son, Michael Galanis (Alex Bhat), who doesn't have the stomach for the not-exactly above-board business that he was expected to inherit.
The story of a third-generation crime boss in training who doesn't want to live a life of crime is interesting in the same ways Eliza and other women reject traditionally feminine roles. But there's also little evidence that Eliza's elaborate plan to keep Michael out of jail will help him since his father will still try to toughen him up after his release, and Eliza can't always save him. Like her own situation, she may be fighting hard, but it's difficult to see how her actions will bring about real change.
"Bloodline" manages to keep multiple narrative balls in the air beyond the mystery plot of the week. Ivy's angst over her relationship with Mr. Potts is a deft way of illustrating Eliza's impact on the older woman's life and desires. The gangland story ties into the Logan Cooper investigation from the season premiere, a ball that was casually dropped. And Moses finally gets something substantial to do. (Who would have guessed he speaks Greek?) 
Best of all, Fitzroy gets a subplot that isn't about being a nepotism baby, terrible at his job or bullied by his coworkers. He stands up for himself, punches Phelps in the face (deserved!!) *and* proves he has the makings of a good detective. Hiring Eliza to investigate Phelps — and let's not forget that Phelps planted evidence on a suspect, good reason or no — allows them to interact outside William's sphere of influence, and they're adorable together.
He's so awed by her, and it makes a nice change from the endless parade of people shocked Eliza is a private detective. (It's a running joke, but it's a bit much when the guys mock her in Greek.)The case's solution is also an unexpected and strangely fitting one, with Eliza working to imprison Logan Cooper to keep Michael from having to kill him. (Also, we love Grandpa Galanis, even if he is a murderer who appears to unironically carry a rosary around everywhere.)
Stream Now
Miss Scarlet and the Duke
Kate Phillips (Peaky Blinders) stars in a six-part mystery.
Image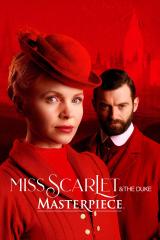 But the episode also turns out to be a stealth origin story for Phelps, which no one asked for. Dramas trying to give terrible men excuses for being terrible is exhausting, and hey, maybe Phelps just sucks, without the aid of carrying around some secret inner pain or devastating emotional scars from his childhood.
There's potential in Phelps' plan to start a Boxing Gym for Wayward Boys so he can help downtrodden youths feel good about themselves in a way he never got the opportunity to do. But Phelps having a terrible experience growing up (join the club, my man!) doesn't excuse his decisions as an adult with the power to decide what sort of person he ultimately wants to be.
Tragic backstory aside, we've seen plenty of evidence that Phelps is a bully who punches down when given the opportunity, takes advantage of a corrupt system for his own gain, and is horrible to almost everyone around him for no reason other than his own enjoyment. This episode ends with Phelps personally delivering news to Eliza that he knows will hurt and upset her just because he wants to see her expression when she finds out. (What a winner!!)
This brings us to William's return, and, surprise; he's dating Eliza's frenemy, Arabella. (Those must have been some pastries, is all I'm saying.) This will likely cause viewers to forget everything else that happened in this episode in the rush to either be angry about the Duke's decision to become romantically attached to someone that Eliza has such a complicated connection to, or hopeful that her crushed look at the end of the hour means she might finally be forced to confront her true feelings about William.
There are only six episodes in Miss Scarlet Season 3, meaning William has been technically absent for a third of the season. There was probably some behind-the-scenes reason for this (the season did, after all, film during a pandemic). Still, it doesn't do William as a character — or the arc of his relationship with Eliza — any favors, particularly when the show has struggled in recent episodes to define what either of those things are.
The insertion of Arabella as a romantic option and rival will hopefully be the proverbial kick in the pants the series needs to finally deal with all the things it's been blithely ignoring. The awkward limbo Eliza and William's relationship has been in since the Season 2 premiere cannot continue. But most of all, Eliza needs to work out her feelings about marriage and courtship and what she wants this offbeat life she's trying to build for herself to actually look like.
---
By
for on January 29th, 2023
More to Love from Telly Visions