By
for on October 30th, 2023
'Merchant Ivory' Trailer Presents the Merchant Ivory Take on The Famous Duo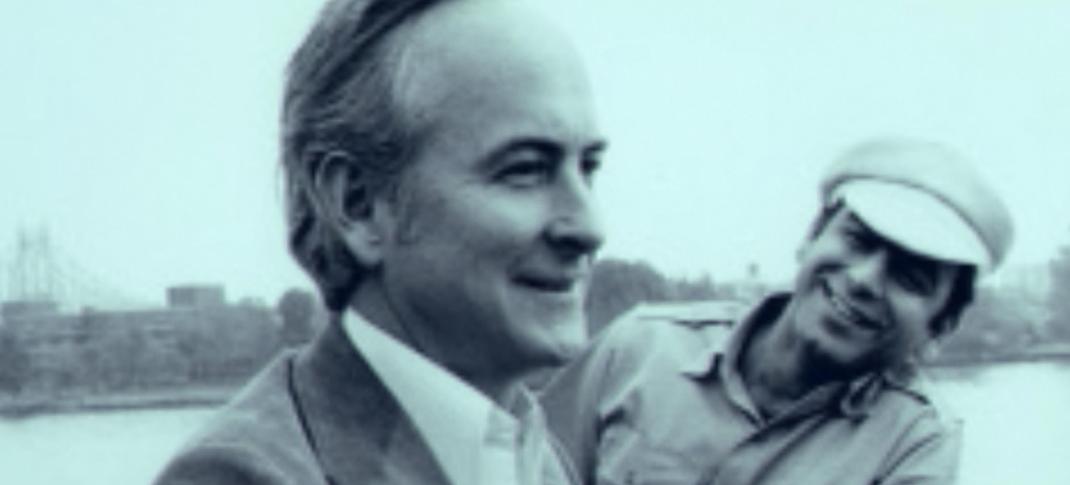 Ismail Noor Muhammad Abdul Rahman, better known as Ismail Merchant, moved from India to New York in 1958 at the age of 22 to study at NYU. A year later, he met 30-year-old American director James Ivory at a screening in New York of Ivory's documentary The Sword and the Flute. The two fell in love, and two years later started Merchant Ivory Productions, eventually becoming one of the biggest names in British filmmaking, with their conjoined monikers coming to stand for a certain kind of period piece romance that dominated Hollywood in the late 20th century. Now a documentary about them, Merchant Ivory, will hit theaters, bringing things full circle.
Even if you've never actually knowingly sat down and watched a Merchant Ivory film, you'll recognize the major ones: A Room with a View, Howards End, and The Remains of the Day were the big Academy Award players, but they were also the team behind Heat and Dust, The Golden Bowl, Maurice, and Le Divorce, just to name a few. Merchant passed away in 2005, but Ivory has since continued, and was heavily involved in the recent Oscar favorite Call Me by Your Name, which launched the career of Timothée Chalamet.
Check out the trailer for the documentary, which has its world premiere in November 2023, and features interviews with many of those who worked with the team over the decades.
Here's the documentary's synopsis:
Merchant Ivory is the first definitive feature documentary to lend new and compelling perspectives on the partnership, both professional and personal, of director James Ivory, producer Ismail Merchant, and their primary associates, writer Ruth Prawer Jhabvala and composer Richard Robbins. Footage from more than fifty interviews, clips, and archival material gives voice to the family of actors and technicians who helped define Merchant Ivory's Academy Award-winning work of consummate quality and intelligence. With six Oscar winners among the notable artists participating, these close and often long-term collaborators intimately detail the transformational cinematic creativity and personal and professional drama of the wandering company that left an indelible impact on film culture.
Along with footage of Merchant and Ivory, and interviews with main collaborator writer Ruth Prawer Jhabvala and composer Richard Robbins, the film also includes actors Helena Bonham Carter, Emma Thompson, Sam Waterston, Simon Callow, Tony Pierce-Roberts, Hugh Grant, James Wilby, Felicity Kendal, Rupert Graves, Vanessa Redgrave, Samuel West, and Greta Scacchi.
Merchant Ivory was written and directed by Stephen Soucy and is his first feature-length documentary. The rest of the team includes Jon Hart, Ryan Homsey, Adam Scott, and Joe Guthrie. Executive producers include James Ivory and Charles S. Cohen; the film was produced by Modernist Film and Cohen Media Group.
Merchant Ivory: A Documentary Film will have its world premiere in Novmeber 2023, and open theatrically in the U.S. in 2024.
---
By
for on October 30th, 2023
More to Love from Telly Visions