By
for on June 1st, 2020
Matt Smith and Claire Foy to Perform Socially Distanced Version of 'Lungs'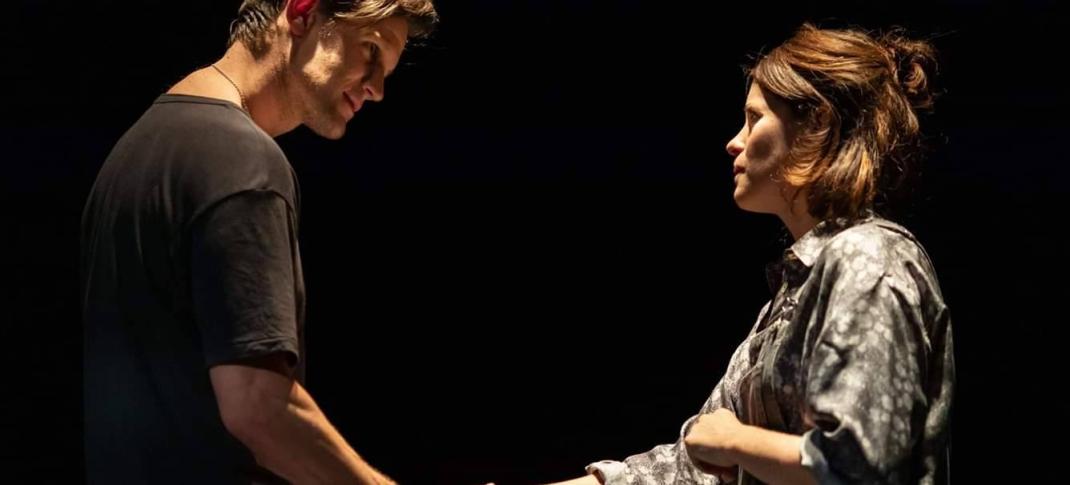 The Crown stars Matt Smith and Claire Foy will reunite for a socially distanced reprise of the play Lungs from the historic Old Vic theater in London. 
The pair originally performed the show to a sold-out run at the same theater in 2019. They were supposed to bring the production to the U.S. at the Brooklyn Academy of Music this past spring, but plans for the transfer were scrapped due to the coronavirus pandemic, which has forced most theaters in the New York area to close until at least Labor Day. Instead, Smith and Foy will mount the show at the Old Vic once more, only this time playing to a virtual audience rather than a live one.
Smith and Foy played Prince Philip and Queen Elizabeth II in the first season of Netflix's megapopular period drama, with Foy winning an Emmy for her performance. In Lungs, the duo once again portrays a married couple, but one that's grappling with the decision about whether to bring a child into today's world given the threat of climate change and other issues.
Duncan Macmillan's play only features two characters, so it should be fairly easy for the actors to keep distant from one another. The show will be rehearsed via webcam but performed each night on the theater stage, and each "show" will allow 1,000 people to watch online, in a recreation of the Old Vic's usual capacity. There will be both matinee and evening performances, and though the view will be the same for all patrons "tickets" will be priced from £10 ($12.25) to £65 ($80), which also reflect the show's real-life pricing structure. Guests asked to pay what they can to help support the theater. 
The Old Vic is one of London's oldest theaters, clocking in at a spry 202, and is said to be in a "seriously perilous" financial situation due to the fact that COVID has forced its doors to close for months. The theater receives no government funding, relying solely on ticket sales, donations, and sponsorships to survive.
"Rekindling live performance in this irrepressible 202-year-old venue, albeit with minimal staging and accessible only via camera, is a genuine thrill for us," the Old Vic said in a statement on its website. "But this series is both an exciting creative experiment and also crucial in igniting the box office now all our usual channels of revenue have been entirely wiped out and we fight to preserve this beloved theatre for our audiences, surrounding schools and communities, staff, crew, and the myriad of writers, performers, and creatives that work with us."
Exact dates for this virtual run have yet to be determined, but you can sign up online for more information. 
Would you pay to watch Smith and Foy perform live from a distance? Let's discuss in the comments.
---
By
for on June 1st, 2020
More to Love from Telly Visions