By
for on June 5th, 2023
Masterpiece Announces Co-Commission of 'The Marlow Murder Club'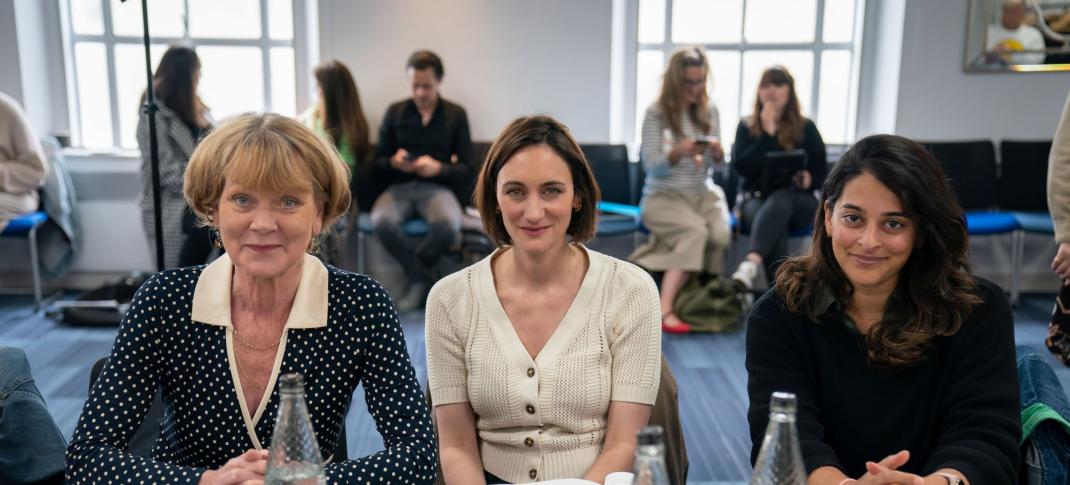 News arrived bright and early in June 2023 that Masterpiece is again teaming up with BBC Studuio's UKTV to co-commission its latest series, an adaptation of Robert Thorogood's novel The Marlow Murder Club. This is the third co-commission from this team-up, the others being two of Masterpiece's more popular series, Annika and Miss Scarlet & The Duke, both of which are expected to debut new seasons during the 2023-2024 television year. Like those other series, The Marlowe Murder Club will be a female-focused mystery series, with Downton Abbey's Samantha Bond leading the cast.
Masterpiece's best new series of 2022 was Magpie Murders, and it wasn't even close. The series was based on the novel by Anthony Horowitz, a veteran of writing TV murder mysteries, including Agatha Christie's Poirot and Midsomer Murders. Robert Thorogood is also a TV veteran, having created the popular Death in Paradise and been showrunner on the South African series Trackers (which streams in the U.S. on Max) before publishing The Marlowe Murder Club in 2020. Thorogood will be adapting his work for the screen in the new series.
In the press release, Thorogood said: "After over a decade of working on Death in Paradise, I'm thrilled to be creating a brand-new murder mystery series for  TV. I can't wait for audiences to join Judith, Becks, and Suzie on their adventures as they solve a series of fiendishly puzzling murders." Masterpiece's executive producer, Susanne Simpson, added: "The Marlow Murder Club is exactly the kind of show that our Masterpiece Mystery! viewers will love."
Here's the plot of the series for those who have not read the book.
Retired archaeologist Judith Potts lives alone in a faded mansion in the peaceful town of Marlow, filling her time by setting crosswords for the local paper. During one of her regular wild swims in the Thames, Judith hears a gunshot coming from a neighbor's garden and believes a brutal murder has taken place.

When the police are reluctant to believe her story, Judith finds herself forming an unlikely friendship with local dog-walker and empty-nester Suzie and unfulfilled vicar's wife Becks as they start an investigation of their own. Eventually asked to assist with the official police investigation, headed by newly promoted Tanika, the women must piece together clues, grill suspect witnesses, and face down real danger as they work against the clock to stop the killer in their tracks.  
Samantha Bond stars as Potts and will co-star with Jo Martin (Doctor Who) as Suzie Harris. Cara Horgan (The Sandman) plays Becks Starling and Natalie Dew (The Capture) is DS Tanika Malik. Steve Barron (The Durrells in Corfu) is set to direct all four episodes with Jane Wallbank as producer. Barron and Thorogood also serve as executive producers, alongside Simpson for Masterpiece and Debra Hayward, Alison Owen, and Alison Carpenter for Monumental Television
Production for The Marlow Murders Club has already started. There is no official release date for the four-part series; however, it seems likely fans can expect it to arrive sometime in 2024.
---
By
for on June 5th, 2023
More to Love from Telly Visions