By
for on June 29th, 2014
Martin Freeman Hints at a 'Sherlock' Christmas Special…in 2015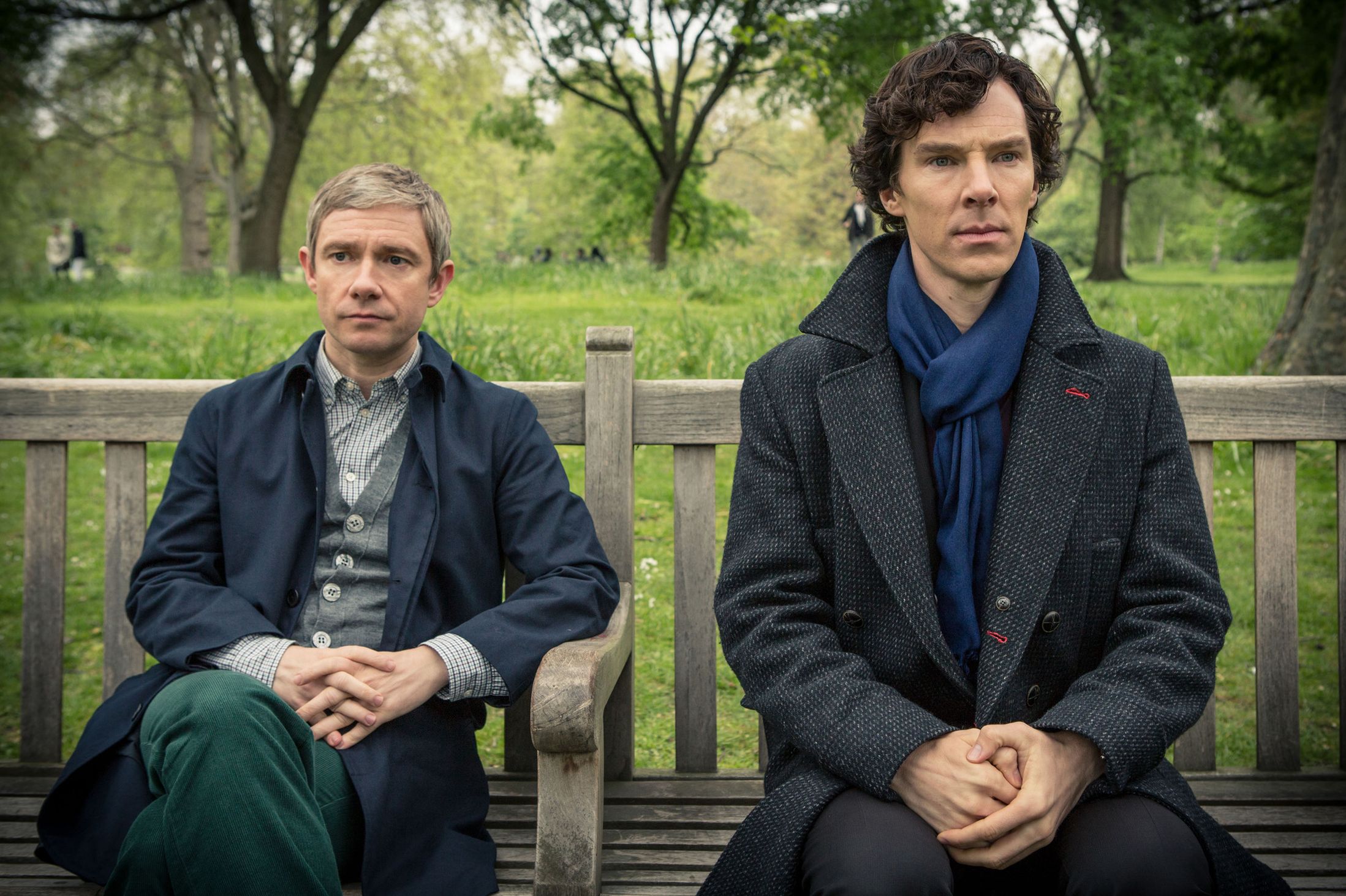 Well, it's probably a good thing that Sherlock fans are some of the best at patiently playing the waiting game – because there's another indication that we might be waiting for quite a while to see stars Benedict Cumberbatch and Martin Freeman together on our screens again.
In a new interview with the The Sunday Telegraph, Freeman said that a Christmas special for everyone's favorite (consulting) detective drama "looks pretty likely," but don't get your hopes up just yet folks, because such a special would be unlikely to air before Christmas 2015. 
This delay appears to be due to the fact that the series' leads have become such stars that their schedules have become very difficult to coordinate.
"If that's going to be a special - I'm speaking off-message here; if this was New Labour I'd get fired - I think that might be for next Christmas. A Christmas special. That's what I understand," he said.
Freeman also indicated that a full-blown season for the next installment of Sherlock is unlikely, given the super-stuffed schedules of its stars and creators. This is especially devastating for fans, but let's all remember that we have to take everything regarding any new season of Sherlock with a massive grain of salt, so this could all turn out to be nothing. The last time Freeman speculated about a forthcoming one-off Sherlock special for the holidays, co-creator Mark Gatiss dismissed the rumors and insisted that a full series 4 was still "the plan".
To deepen the mystery, there's no evidence that, in time – though knowing this show probably a very long time – we won't get both a Christmas special and a full Series 4 (or 5. Whatever we'd like to call it). It's not uncommon for British dramas to do random one-offs for the holidays – both Downton Abbey and Call the Midwife do this as regular parts of their season schedules – and it' s no secret that Gatiss is a big fan of Arthur Conan Doyle's The Blue Carbuncle, which is set at Christmas and involves a goose and a stolen gemstone. So, maybe we'll luck out and get all of the above, if we're patient enough to wait. Fingers crossed, at any rate.
Next up for Freeman is starring in a West End production of Shakespeare's Richard III for Trafalgar Studios, where he plays the titular king known for his hunchback and penchant for awesome speeches. In one of those amazing twists that can only happen in British acting circles, Freeman's Sherlock co-star Cumberbatch also has a date to play Richard Crookback – in the second run of BBC Two's The Hollow Crown miniseries.
At any rate, here's hoping that, whatever comes next for Sherlock, whether it's a one off or a full series, we deal with the outlying Moriarty and Mary business, pretty much immediately as it would be very nice to get back to Sherlock and John solving some mysteries as soon as possible.
What do you think of the idea of a Sherlock one-off special?
---
By
for on June 29th, 2014