By
for on November 2nd, 2013
Mark Gatiss Calls 'An Adventure in Space and Time' His 'Love Letter' to 'Doctor Who', Plus Two Retro-Style Posters!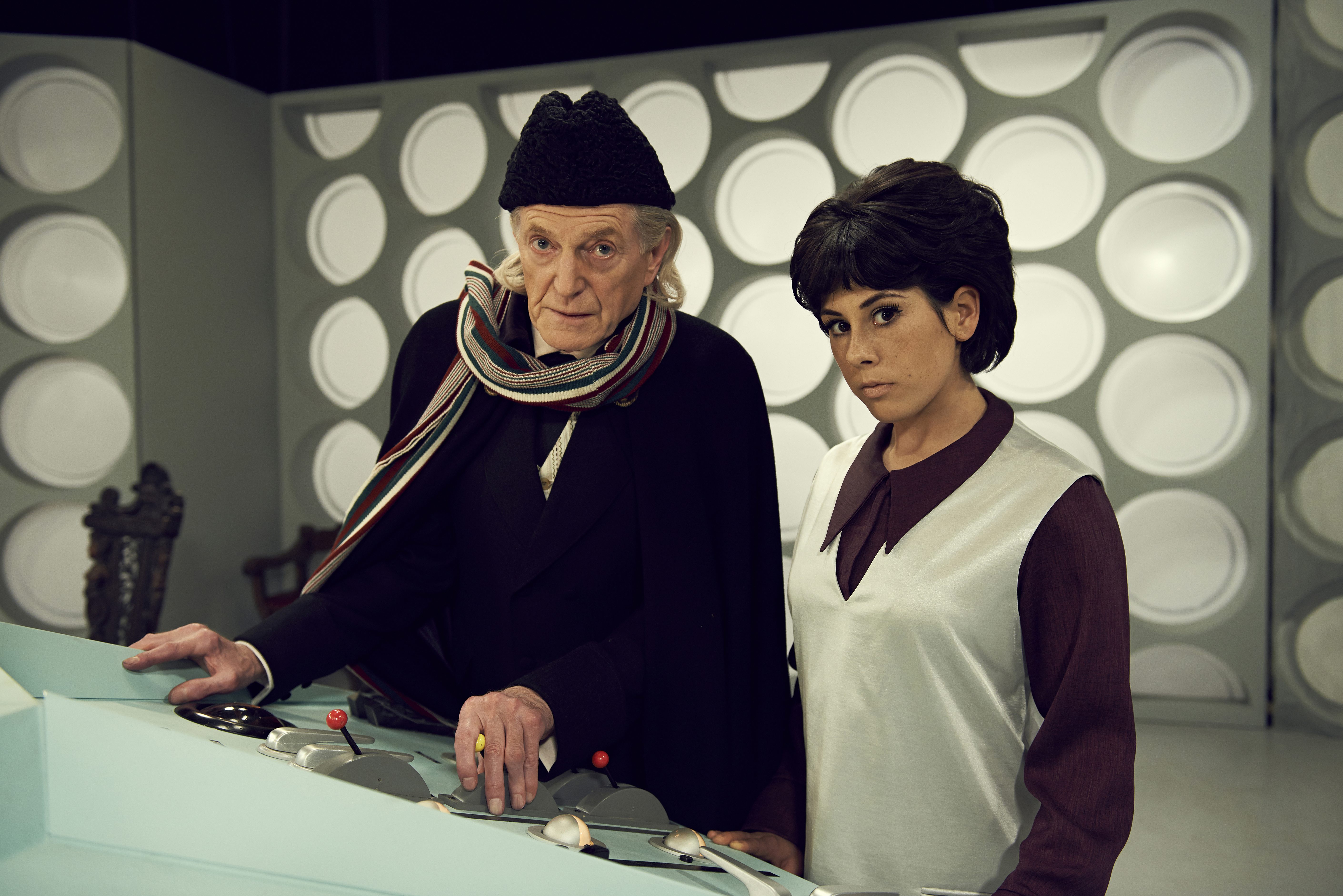 We're all counting down the minutes until November 23 and the worldwide (simulcast even!) premiere of the
Doctor Who
50th anniversary special
The Day of the Doctor
. But, there's plenty of other fun
Who
-related things going on – both onscreen and off – to celebrate the momentous occasion that is the adventures of an amazing alien and his time-traveling blue police box hitting the half-century mark .
One of the most eagerly anticipated bits of anniversary programming – outside of the actual special itself – is Mark Gatiss' docu-drama An Adventure in Space and Time, which explores the creation and early days in the life of the iconic science fiction series. David Bradley – of Harry Potter and Broadchurch fame – is playing First Doctor William Hartnell and looks incredibly perfect in the role, if these initial photos are anything to go by. 
Gatiss, who is a life-long  fan and frequent writer for the show, told the BBC in a recent Q&A that An Adventure in Space and Time is his "love letter to Doctor Who", and that he hopes fans "will be thrilled by it" and see "the struggle of talented people (almost) accidentally creating a legend". 
Bradley was also Gatiss' first choice to play Hartnell. "I'd had David Bradley in mind for some years but it wasn't simply a question of a good likeness!" said Gatiss. ""David is such a fine and delicate actor, I knew he'd find something wonderful in the part."
No airdate for An Adventure in Space and Time has been set yet on either side of the pond – though obviously we'd all expect to see it air sometime around that weekend of November 23. Fingers crossed for sooner rather than later though! (And here's also hoping that fantastic trailer that was screened at Comic Con this past July gets released to the general public soon! It's so good!)
In the meantime, however, here are two really fantastic retro-style posters done up by the BBC for the release of the origins film: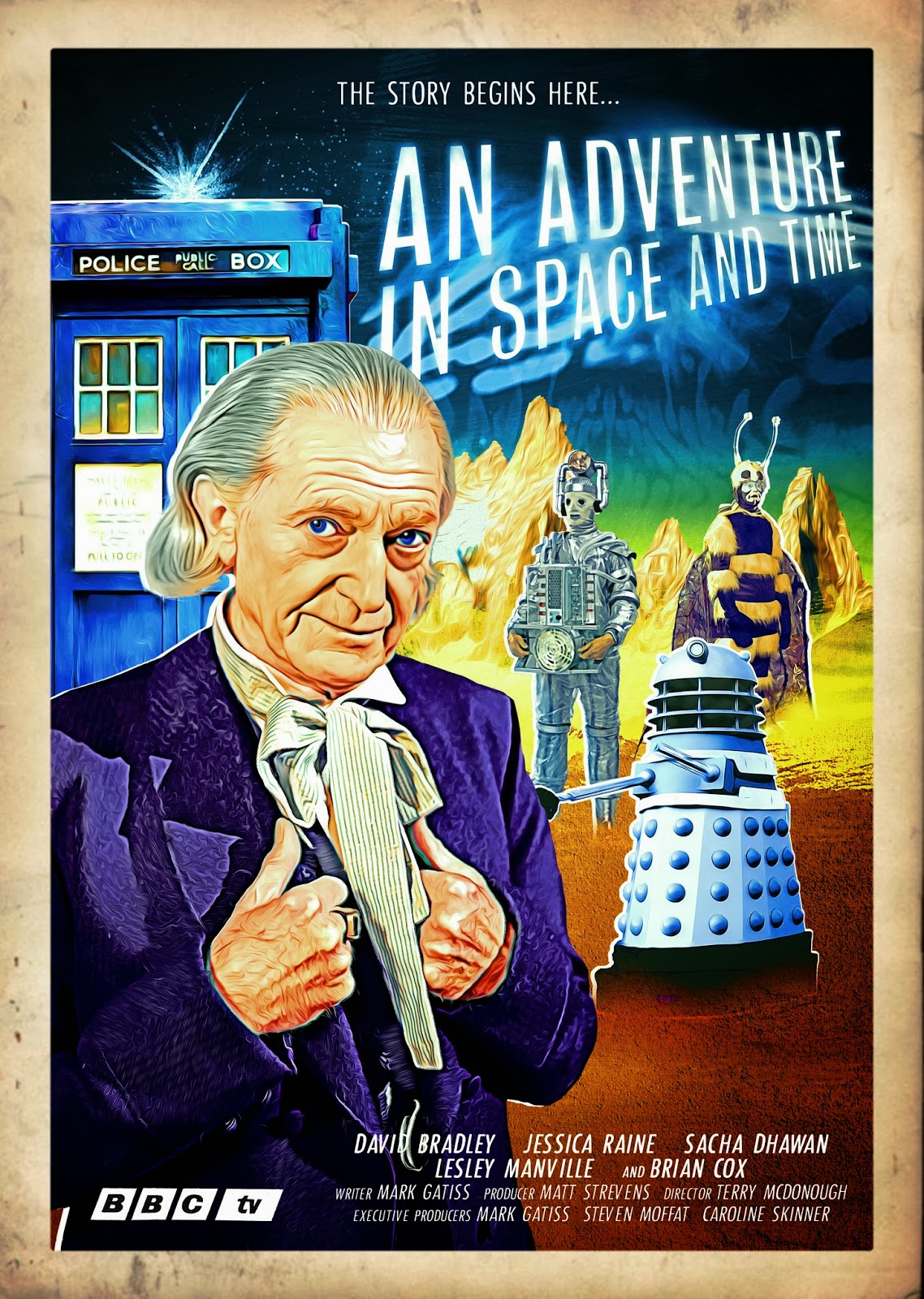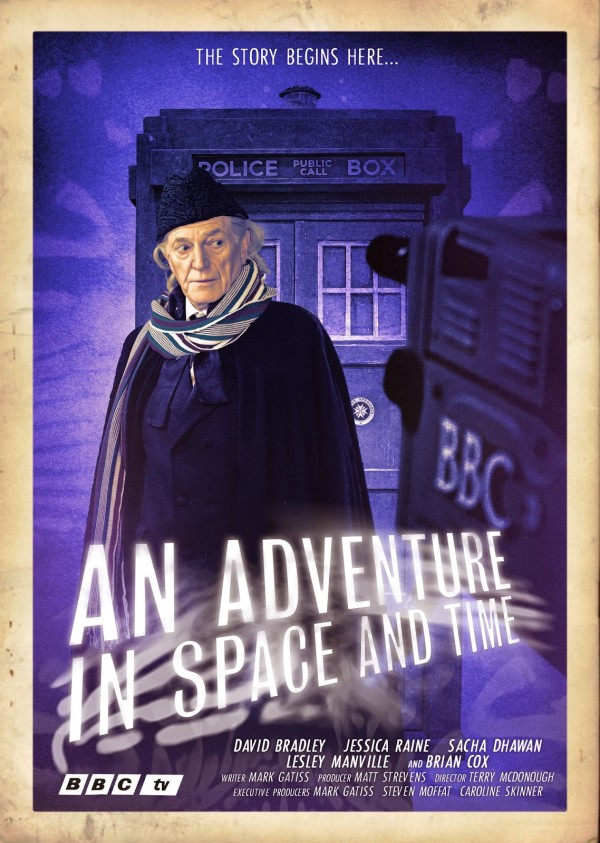 Are you looking forward to seeing this Who origin story? Do you think David Bradley is a good choice to play William Hartnell?
---
By
for on November 2nd, 2013
More to Love from Telly Visions