By
for on March 26th, 2023
'Marie Antoinette's' Second Episode Sees The Young Dauphine Find Her Feet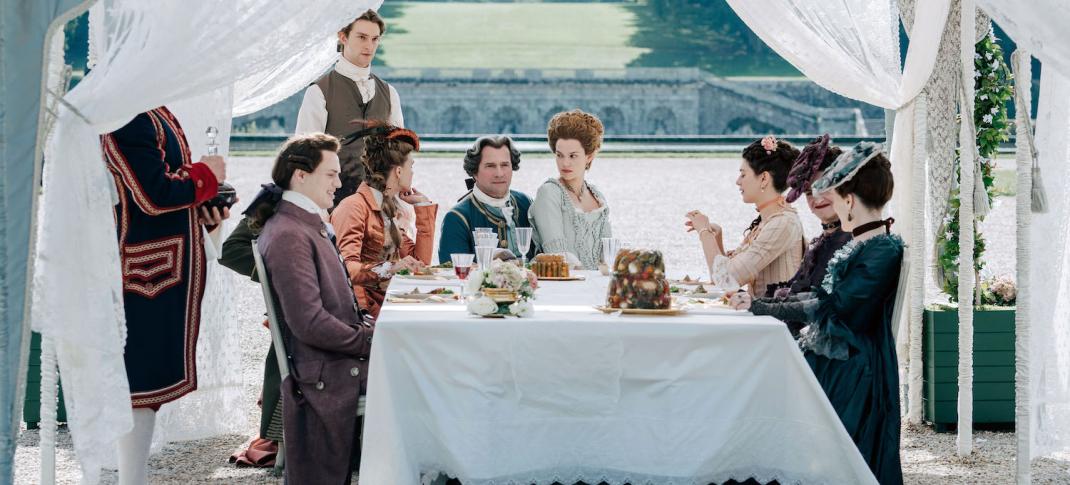 The trailers for Marie Antoinette show the kiss that the young Dauphine and King's favorite Madame du Barry share in the series' second episode; only those clips seemed (whether intentionally or not) to frame the moment as vaguely indecent, another example of the infamous French queen and her wild, reportedly lascivious and indiscreet court. Yet, in context, that scene is sweet, more a teachable moment than a salacious shock. But even marketing departments aren't immune to the myth of who Marie Antoinette supposedly was and cut their promos accordingly. 
While that sort of bait and switch is undoubtedly disappointing, it probably shouldn't be as surprising as it is. Strangely enough, it's also a great example of why this series feels so oddly refreshing. Because unlike its trailers, Marie Antoinette explicitly leans into the non-sensational aspects of its heroine's story. This is a Dauphine who is just a girl, a young woman who feels lonely, frustrated, and anxious. All she wants is for the stranger she married to talk to her and maybe find herself a friend amongst all the dangers of life at court. Or at least, if not a true friend, someone who isn't outright using or spying on her for their gain. 
But over the hour, we get to see her triumph in ways both large and small — partially melting her husband's frosty exterior, successfully navigating Madame du Barry's attempt to push her out of both court and her marriage, and even getting her beloved dog back. This version of Antoinette is an easy woman to root for, and her successes, small as some may be, are satisfying to watch play out. 
At first glance, "Rival Queens" is ostensibly about the friction between Antoinette and Madam du Barry, the king's lover and the woman who is both the young Dauphine's would-be friend and open enemy throughout the episode. Gaia Weiss is having a ball as the woman who is determined to hold on to her own power and feels no shame about how she's come to wield it. Her overt sexuality is more than a bit over the top in places, but it also underlines how it's the only card she has available to play. 
Weiss and series star Emilia Schule have great frenemies chemistry, and perhaps there's an argument to be made that Antoinette needed an overt, open rival to push her into exerting some control over her own life. After all, this episode is about the young Dauphine simply surviving, enduring constant barbs and taunts from her new in-laws, who mock her lack of worldly experience and blame her for her husband's disinterest.
The young princess's naivete is painfully evident throughout this episode, from her ignorance about Madame du Barry's actual role at court to her confusion about all things sexual. Yet Schule's sweet and youthful performance makes her missteps feel like understandable ones and peppers her scenes with a quiet thread of strength that will almost certainly come to form a crucial part of her personality later on. 
Stream Now
Marie Antoinette
The successes of independent and feminist Marie Antoinette provoke jealousy and rivalry.
Image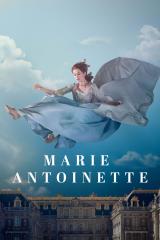 Thankfully, the Dauphine makes significant progress on her quest to get her new husband to acknowledge her existence (or, at the very least, stop physically running away from her whenever she enters a room). The two share several scenes that are surprisingly sweet. (We always stan a man who loves animals!)
But because we get so little of Louis' POV -- besides the horrifyingly uncomfortable scene in which his father attempts to explain sex to him using exotic foodstuffs -- it's hard to know how we're meant to interpret his actions or feel about him as a character. Is he so resistant to Antoinette because women generally scare him? Does he just hate talking? Love hunting an exorbitant amount? Is he emotionally stunted in some way? Does he simply resent not getting to choose his own wife? And what makes him ultimately thaw even the slightest bit toward Antoinette? (Is it that she also likes animals? IDK!) 
Since Marie Antoinette is the series' central character, the show's story is naturally concerned with her experiences and perspectives rather than Louis's. So, on some level, it makes sense that it's keeping her new husband (who is, admittedly, pretty strange and weird) at arms' length. But it also means that it's been two episodes, and we don't know who Louis is yet. 
It helps that Schule and Cunningham are pretty adorable together, and their sweet chemistry makes it easy to root for these kids to find a way to make their marriage work. And "Rival Queens" shows us a variety of their interactions, from Antoinette's attempt to seem seductive to her husband to her, quite frankly, extremely justified anger at his repeated decisions to ignore and embarrass her, with little thought for how his behavior threatens her life and status in France. 
Would I be happier if there was a scene where Louis visibly realized how poorly he's been treating her or expressed remorse for his behavior? Obviously, yes, but at least he makes the right thing in the end and thwarts du Barry's attempts to send Antoinette away. And he even brings her beloved Mops back to her. I don't think he's managed to say a complete sentence to her yet, but as I said, it's hard to resist a man who understands what a beloved animal can mean to a person.
Maybe he'll manage to talk to her next week. 
---
By
for on March 26th, 2023
More to Love from Telly Visions