By
for on December 5th, 2017
The Many On-Screen Incarnations of Hercule Poirot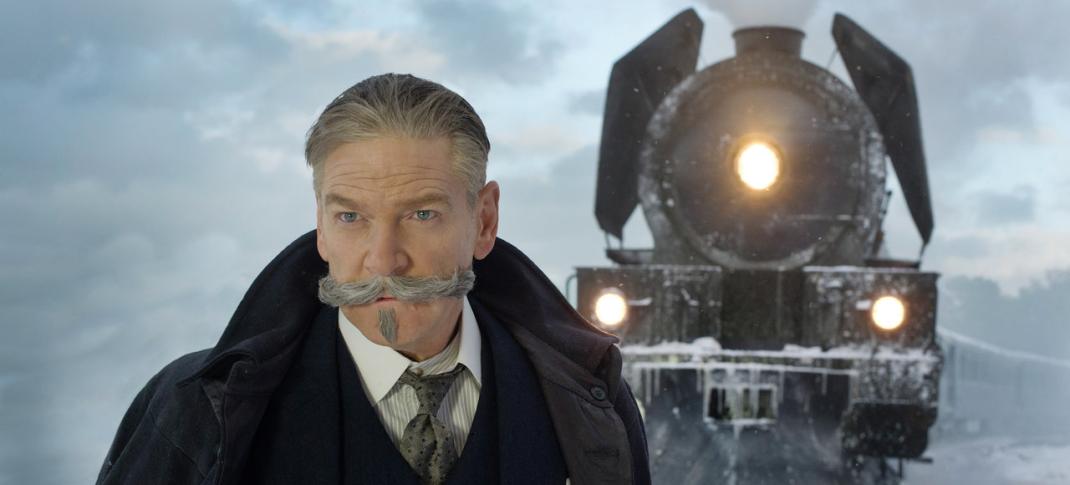 By now, many of you will already have had an opportunity to see the 2017 film adaptation of Murder on the Orient Express. Since its release in theaters throughout the month of November, the star-studded whodunit has grossed over $200,000,000 world-wide. While critics praised the performances and production values, some expressed disappointment at the film's lack of originality.
That being said, the main protagonist of the film, Hercule Poirot, is an indisputably timeless character. A fictional Belgian detective, Poirot is one of mystery writer Agatha Christie's most well-known and enduring characters. The fastidious sleuth appeared in thirty-three novels and more than fifty short stories published between 1920 and 1975.
Such a distinctive character was destined to make his way from the page to more wide-reaching formats. Over the years Monsieur Poirot's distinctive investigative talents have branched out to the stage, radio, TV, film, anime and even a 2006 computer game that reenacted and let players solve the story of the Orient Express murder.
In fact, Poirot has been portrayed in some manner by over twenty actors including Ian Holm, John Moffatt, Alfred Molina, Tony Randall, Austin Trevor, and Orson Welles. Let's take a look back at the men who have who have walked in Poirot's ubiquitous patent leather shoes and gray spats across the big and small screens:
Appearances: Murder on the Orient Express (2017) 
*No real spoilers here, but the end of MOTOE suggests that Hercule's services are urgently required in Egypt. It has since been announced that there will be a Death on the Nile sequel and it's expected that Branagh will return as Poirot.
Did you know? The fact that he has sported the most distinctive facial hair of any other Poirot might be disputable, but Branagh is the only actor to portray Poirot while simultaneously directing the project.
Albert Finney
Appearances: Murder on the Orient Express (1974)
Did you know? Though he didn't win, Finney is the only actor to receive an Academy Award nomination for playing Poirot. Also, he was asked to reprise the role for the follow-up Death on the Nile, but Finney declined as he didn't fancy suffering the uncomfortable makeup and even hotter conditions on location in Egypt.
Peter Ustinov
Appearances: Three theatrical releases - Death on the Nile (1978), Evil Under the Sun (1982), Appointment with Death (1988) - and three made-for-TV movies - Thirteen at Dinner (1985), Dead Man's Folly (1986), Murder in Three Acts (1986).
Did you know? Agatha Christie's daughter, Rosalind Hicks, had reservations about Ustinov playing the role at first. Upon seeing the actor at a rehearsal, she was purported to have said "That's not Poirot! He isn't at all like that!" to which Ustinov retorted "He is now!"
Appearances: Seventy TV episodes which aired over twenty-five years starting with "The Adventure of the Clapham Cook" (1989) and ending with the aptly named "Curtain: Poirot's Last Case" (2014).
Did you know? Before his long running tenure as the "world's greatest detective" began in the late 1980s, Suchet was cast as Inspector James Japp in the TV movie Thirteen for Dinner opposite the then-current Poirot, Peter Ustinov.
Have you seen the new adaptation of Murder on the Orient Express? If so, would you give it a thumbs up?  Who is your all-time favorite Poirot? .
Share all your thoughts on the Belgian private eye in our comments section.
---
By
for on December 5th, 2017
More to Love from Telly Visions