By
for on March 30th, 2013
Life After Downton: Jessica Brown Findlay in Labyrinth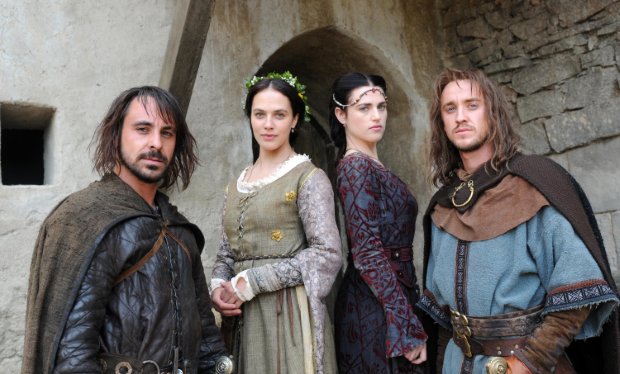 Though people may leave Downton Abbey, they never really leave Downton Abbey, if you know what I mean. Meaning that, even though we may not see certain actors around the estate anymore, it doesn't mean that we stop caring about what they are up to these days and where we can see them in future.  
Jessica Brown Findlay, otherwise known as Downton's Lady Sybil, has a brand new project coming to UK TV in the not-too-distant future. She'll be starring in a television adaptation of Kate Mosse's global best-selling novel Labyrinth for UK network Channel 4, alongside John Hurt, Merlin's Katie McGrath, Great Expectations' Vanessa Kirby and Harry Potter star Tom Felton (who is sporting some…interesting hair).
A two-part fantasy series, Labyrinth interweaves the stories of two women born centuries apart. Present day archaeologist Alice discoverers two shattered skeletons and a labyrinth-engraved ring in a cave, while 800 years ago in medieval France, a young herbalist named Alais is entrusted with hiding the secrets contained within three sacred books. All of these things do connect eventually.
Watch the trailer for Labyrinth below. 
"It was a brilliant change,"  Brown Findlay enthused  to Metro about cavorting around during her role in Labyrinth. "The director was keen for us to have mud under our nails and for the hems of our skirts to be weighted down with water and mud. Also, I got to do some fight scenes – it was a far more physical role than sitting down like a lady all the time."
The fantasy drama airs in the UK this weekend – and currently has no US distributor. Which is a shame – but the novel was quite popular here as well, so there's every reason to hope that Labyrinth will make its way here eventually, or at the very least will be available on a service Netflix at some point! Fingers crossed.
---
By
for on March 30th, 2013
More to Love from Telly Visions