By
for on May 31st, 2014
Liam Neeson and Dan Stevens in the Trailer for 'A Walk Among the Tombstones'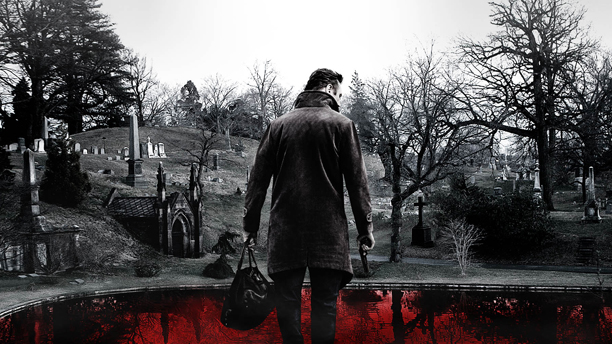 The first trailer for A Walk Among the Tombstones has been released, starring Liam Neeson and based on the bestselling series of mystery novels by Lawrence Block. The film, in which Neeson plays – surprise, surprise – an ex-New York City cop with a tragic past turned law-bending private detective, also stars Downton Abbey's Dan Stevens, Luther's Ruth Wilson, Sebastian Roche, and Boyd Holbrook .
Interestingly enough, however, in role that seems particularly designed to be the anti-Matthew Crawley, Stevens plays a heroin trafficker who hires Neeson's character to track down (and presumably do bad things to) the men responsible for kidnapping and murdering the drug dealer's wife. So, not exactly a swoony romance, y'know?
Anyway, this is the role that Stevens dyed his hair and dropped thirty pounds to play, and it's fun to see him get to be all threatening and ragey in this clip. Neeson, who seems to have made a business out of playing grizzled tactical assassin types the past few years, looks as entertaining as ever, and it seems safe to assume you'll get to see him kill a bunch of guys in creative ways.
Watch the trailer for yourselves below: 
Tombstones is directed by The Lookout's Scott Frank, who also wrote Get Shorty and Out of Sight. It'll hit theaters in both the US and UK on September 19.
Thoughts? Anybody else pretty interested to see how Stevens handles this darker sort of role?
---
By
for on May 31st, 2014
More to Love from Telly Visions