By
for on July 5th, 2020
Laura Carmichael Thriller 'The Secrets She Keeps' to Premiere on Sundance Now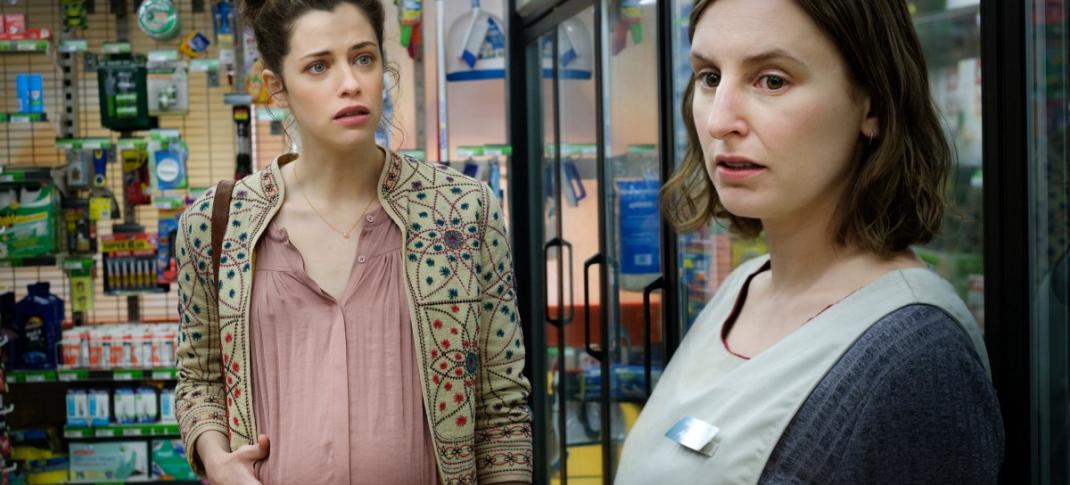 AMC Networks' streaming service AMC Premiere will be the American home for Downton Abbey alum Laura Carmichael's new series, an adaptation of the literary thriller The Secrets She Keeps. 
The noir-ish thriller is based on a book of the same name by Michael Robotham, which tells the story of a chance encounter between two pregnant women in a Sydney supermarket. Meghan Shaughnessy is an upwardly mobile social media influencer, with what most people might call a "perfect life". At least, Agatha Fyfle thinks so, as she struggles to get by in a low-wage job with no support from the man who's the father of her child. But though these women have little in common on the surface, as their lives collide further they'll both risk everything to conceal the explosive secrets they're keeping.
​Technically, the series is an Australian product, but it's being aired as one of BBC One's big dramas this summer. 
Carmichael plays the scheming Agatha, opposite The Crown's Jessica de Gouw as Megan. For All Mankind's Michael Dorman plays Meghan's husband Jack.
Watch the BBC trailer for yourselves below. 
Carmichael has kept pretty busy since the doors of Highclere Castle closed its doors back in 2016. Though she returned to her role as Edith Crawley for the successful Downton Abbey film, she's also had significant roles in Starz period drama The Spanish Princess and crime drama Marcella. But The Secrets She Keeps feels like something entirely new for the actress, who appears to be playing a role that goes decidedly against type for her. 
According to official press descriptions, Agatha is described as a near stalker, with the "gaze of a voyeur who has a disturbing, covetous streak". This character is a far cry from Edith Crawley, is what I'm saying. 
The Secrets She Keeps is airing this July in the U.K. And while there isn't an official U.S. date for the series' premiere, it's apparently due to arrive on Sundance Now at some point this summer. The streaming service has already proven to be a home for niche prestige dramas, featuring series like The Cry and The War of the Worlds. 
Will you be giving The Secrets She Keeps a look? Let's discuss in the comments. 
---
By
for on July 5th, 2020
More to Love from Telly Visions