By
for on January 4th, 2018
Kate Beckinsale to Star in Upcoming ITV Drama 'The Widow'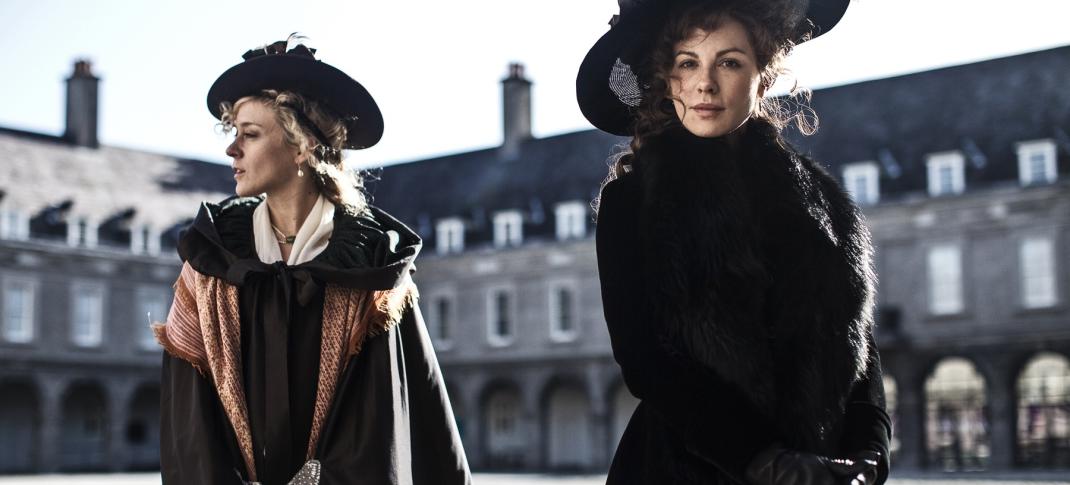 Film star Kate Beckinsale has been tapped to star in ITV's upcoming thriller The Widow. The eight-part series comes from screenwriting brothers Harry and Jack Williams, the men behind recent popular British dramas Liar and The Missing.
Beckinsale is probably best known these days for her role in the Underworld films, where she plays a vampire named Selina who regularly feuds with werewolves and kicks butt in leather pants. She also recently starred in Jane Austen adaptation Love and Friendship, as well as Marc Webb's The Only Living Boy in New York. (And you may remember her for her starring roles in early 2000s films like Pearl Harbor, Serendipity and The Aviator.)
The Widow follows the story of a woman whose life falls apart after she learns her husband has died in a plane crash. That is, of course, only the beginning.
The series' official description provides a little bit more detail.
In The Widow Kate will play Georgia Wells who has her life turned upside-down with a phone-call in the middle of the night.  Her husband of over 10 years, Will, has been reported dead after a plane crash in the Congolese jungle.

 Three years later, with her old life now a thing of the past, Georgia learns something shocking.  Something that will take her to Kinshasa in the Democratic Republic of the Congo, looking to uncover the truth about his disappearance.

 Still haunted by the past, Georgia is grieving for the man she loved and the life they've lost, but she hasn't given up hope. 
"Kate Beckinsale is a brilliantly talented actress and we're thrilled she's joining us on this journey – we couldn't imagine anyone more perfect for the role," the Williams brothers said in a statement. "The Widow is our most ambitious and cinematic piece to date and we can't wait to bring the dark heart of the Congolese jungle to the screen."
Since Beckinsale is something of an action star in her own right, perhaps we'll see her get to flex some of those particular acting muscles here. I could just be dreaming but it is the jungle, after all. (I also may be a rather huge fan of the Underworld movies. Don't judge me.)
The series begins production this month in South Africa, Wales and Rotterdam. No word yet when we might see it on our screens, but given the scope of this project, my best guess would be at some point in 2019. The drama will first air on ITV in the UK before hitting the U.S. exclusively on Amazon Prime. (Which, probably not incidentally, is where you can also watch several of Beckinsale's most recent projects – Love and Friendship and The Only Living Boy in New York – while you wait for this one.)
What do you of the idea behind The Widow? Any other Beckinsale fans out there? Let's discuss. 
---
By
for on January 4th, 2018
More to Love from Telly Visions