By
for on June 23rd, 2021
Jessica Raine & Peter Capaldi To Star in Amazon's 'The Devil's Hour'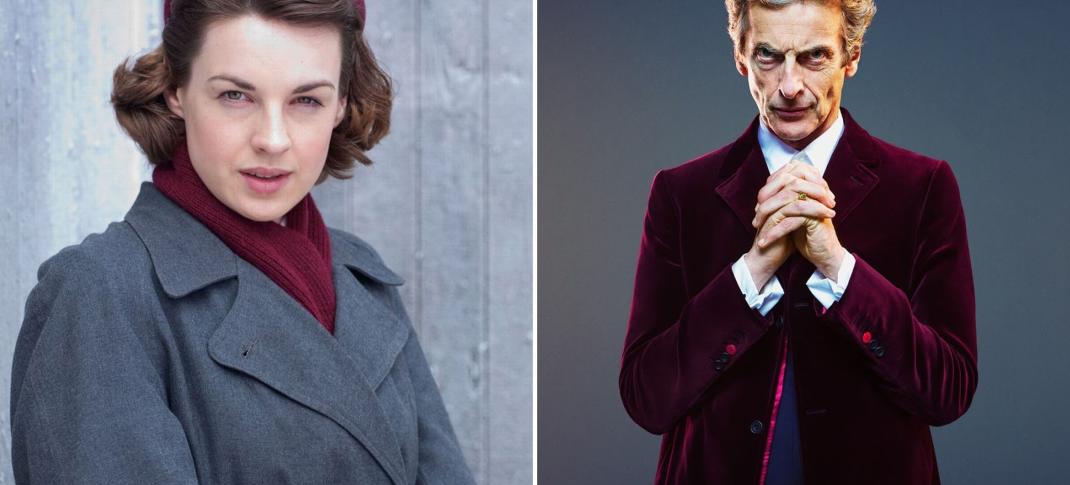 Amazon continues to bring U.K. Originals to American shores, this time with The Devil's Hour. The new thriller-horror series is an original concept from up and coming writer Tom Moran, commissioned by Hartswood Films. It will bring a pedigree cast along with it, with Jessica Raine (Baptiste) and Peter Capaldi (The Personal History of David Copperfield). It's the latest project from Hartswood's founder, executive producer Steven Moffat, the man behind Sherlock and Dracula. (He was also the showrunner for several Doctor Who seasons, including the ones Capaldi starred in.)
According to Deadline, the new series stars Raine as Lucy Chambers, a woman who wakes up in the middle of the night every night at 3:33 a.m. (The "Devil's Hour" in the Western Christian tradition is the hour between 3 a.m. and 4 a.m. It's also commonly referred to as the Witching Hour.) Capaldi will play a "reclusive nomad" with a crazed obsession that winds up catching the attention of law enforcement and winds up on the run from the police. Exactly how the two characters are related is not immediately clear from the show's description, though one must assume that's deliberate.
The official synopsis for The Devil's Hour is as follows:
Lucy Chambers' eight-year-old son is withdrawn and emotionless. Her mother speaks to empty chairs. Her house is haunted by the echoes of a life that isn't her own. Now, when her name is inexplicably connected to a string of brutal murders in the area, the answers that have evaded her all these years will finally come into focus.
The series also stars Nikesh Patel (Indian Summers), who plays Detective Inspector Ravi Dhillon, the detective in charge of the police manhunt that zeros in on Capaldi's character. The rest of the cast includes a lineup of Meera Syal (Broadchurch), Alex Ferns (The Irregulars), Phil Dunster (Ted Lasso), and Barbara Marten (A Discovery of Witches). The series also co-stars Thomas Dominique (The Wrath of Man), Rhiannon Harper-Rafferty (The Donmar Warehouse's All-Female Shakespeare Trilogy), John Alastair (Swimming with Men), Sandra Huggett (Coronation Street), and newcomer Benjamin Chivers. 
The series was initially announced back in March of 2021 (at 3:33 a.m. U.K. time, natch). At the time, Georgia Brown, director of European Amazon Originals for Prime Video, called the project "a gripping story from an exciting new voice, with a dream team behind and in front of the camera." Frequent Moffat collaborator Sue Vertue will join him to co-executive produce the project along with Moran. The series will be directed by another newcomer, Johnny Allan, who just recently did two episodes of The Irregulars on Netflix. Filming is underway now in London.
The Devil's Hour is listed as a six-part series. It does not yet have a release date but is projected to arrive on Amazon in either late 2021 or early 2022.
---
By
for on June 23rd, 2021