By
for on April 2nd, 2014
The Internet Really Does Have Everything: There's a Benedict Cumberbatch Coloring Book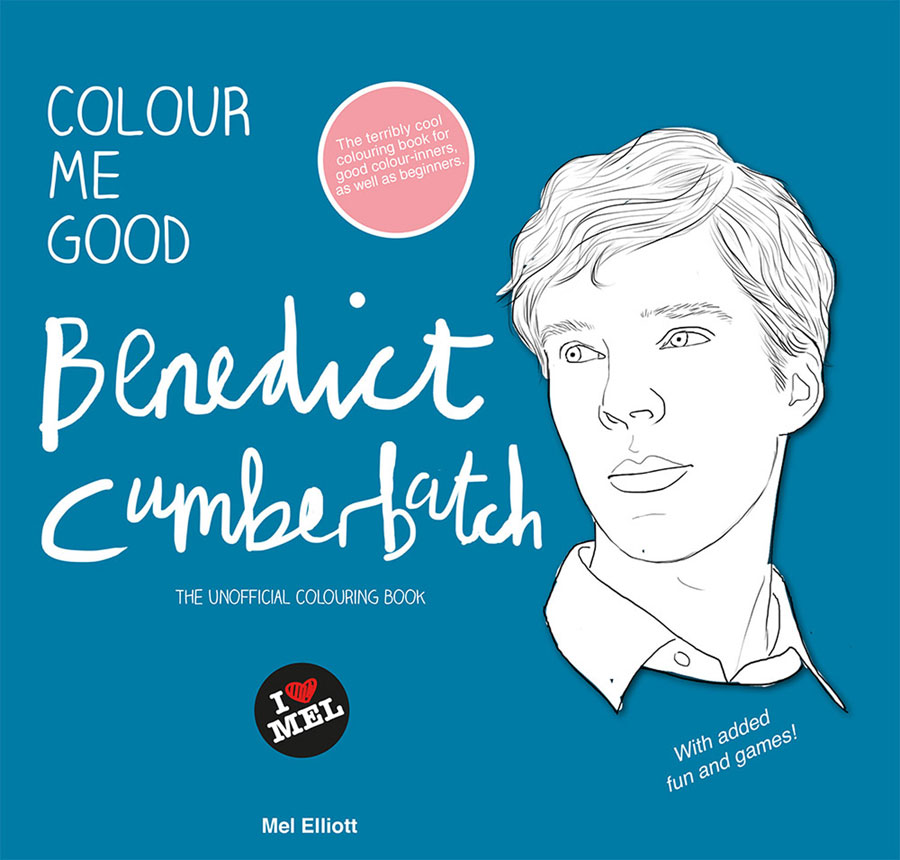 The internet has now given us everything.
No, seriously, just hang it up kids, we can all go home, because a coloring book featuring Sherlock star Benedict Cumberbatch exists.
Yes, really.
Called Colour Me Good Benedict Cumberbatch this unofficial bit of perfection is packed with 17 different drawings featuring everyone's favorite British It-actor of the moment in various settings, all just waiting for you to break out your Crayolas and colored pencils. 
This particular amazing creation is by I Love Mel's Mel Elliott who has already made another celebrity coloring book featuring Ryan Gosling and a series of paper dolls including Kate Moss, Lady Gaga, Debbie Harry and more.
The Cumberbatch book (Cumberbook?) gives you the opportunity to color in the actor in a variety of roles – including his characters from Sherlock and Parade's End – as well as various scenarios and outfits which basically just appear. There are also pages that allow you to basically draw yourself into the experience, with photobomb scenes, dream homes, and dinner dates.
You also get the chance to crown Cumberbatch with the hair color of your choice and pencil in the fur on adorable kittens at the same time. There's nowhere else to go from here, folks. Cumberbatch is bigger than cats on the internet now.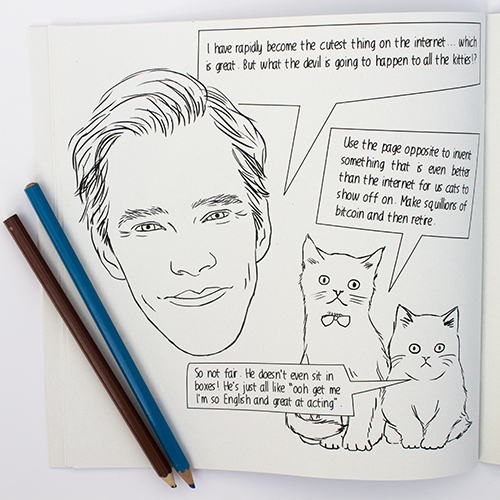 (Personal note: I deeply need to know if there is a Third Star option in this book somewhere, so keep your fingers crossed for me and let me know if your shipment shows up before mine does.)
Colour Me Good Benedict Cumberbatch hit internet shelves on March 21. You can order your very own copy from Mel's website.  Mine is in the mail, so if everyone's real good, I might just show you some of my epic Cumberartwork once it arrives. 
---
By
for on April 2nd, 2014
More to Love from Telly Visions