By
for on January 6th, 2023
'I Hate Suzie Too' Is A Darker, Even More Emotionally Harrowing Sequel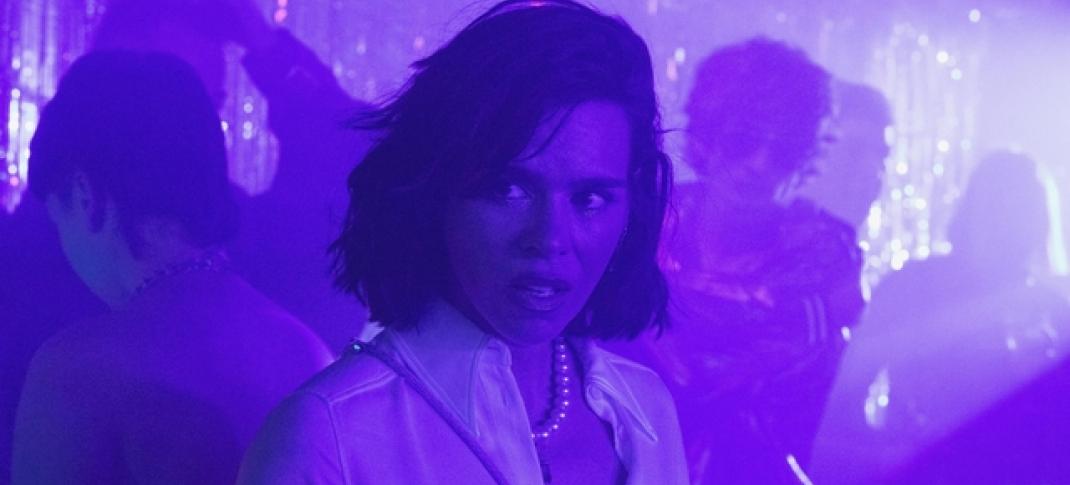 What with all the tumult happening over in the world of HBO these days, you may not even be aware that I Hate Suzie returned for a second season over the holidays. (I mean, it's not like the network has done any real promotion of it at all! Just saying!) But as the new year kicks off, I'm here to tell you that this pitch-black Billie Piper tour de force is better than ever in its second season, which jettisons its stages-of-grief narrative framing for a condensed, more straightforward story that is somehow even more emotionally harrowing.  
Granted, that all sounds like a weird pitch for a show that's broadly been categorized as a comedy, so if you're looking for some light-hearted fare to kick off the new year, this is probably not the show for you. Admittedly, the series' second season, creatively titled I Hate Suzie Too, is incredibly funny, but its humor has razor-sharp teeth and its raw honesty eviscerates everything from reality television and the lingering effects of personal trauma to our cultural obsessions with policing women's behavior (and bodies). 
Where the first season followed the collapse of lead character Suzie Pickles' (Piper) life in the wake of a phone hack that leaked nude photos of her with a man who was most definitely not her husband, I Hate Suzie Too is much more narrowly focused on the slow collapse of her mental state. Suzie's unraveling, which begins with a medication abortion performed alone in a closet-sized room and ends with a full-on disassociative breakdown on live television, is horrific and heartbreaking by turns, yet somehow you can't quite help hoping that somehow this time, this moment, will be the moment things finally turn around for her.
Billed as an "anti-Christmas" special, the three-episode story takes place in the run-up to Christmas but is probably the least festive thing you've ever seen. Suzie, freshly divorced and living in a spare room at her sister's, is competing in the holiday installment of a reality program called Dance Crazee, in which D-list celebs are invited to dance for the public's voting pleasure. To the surprise of no one, Suzie's weirdly feral, clown-costumed performance to Crystal Waters' inexplicable 1991 hit single, "Gypsy Woman (She's Homeless)," totally bombs, and she's the first contestant voted off.
(The show's whipsmart mocking of the tropes of competitive reality TV is a quiet and painfully hilarious throughline, from the rictus grins contestants wear during confessionals to their fake support of one another's success during group rehearsals.)
Things spiral even further after that, as Suzie and her ex-husband Cob (Daniel Ings) are engaged in a custody battle for their son Frank (Matthew Jordan-Caws), which ultimately leaves her living in a hotel, submitting to regular drug tests for the mere possibility of seeing Frank at Christmas, and struggling with mounting legal bills. As a result, she doesn't have much choice when she's asked back to Dance Crazee after another contestant with an eating disorder drops out, even though she knows the audience will hate her even more for getting what will likely be seen as an unearned second chance. 
Yet, Suzie nevertheless clings to her dream of Dance Crazee victory, transferring much of her sense of self-worth and success to her performance on the program. Somehow, her being good at dancing will also mean that she's a good mother, a good person, everything almost everyone left in her life constantly tells her she's not. 
This show works even more so than during the series' first season because Piper does. Her performance here is career-best stuff, as the story tunnels further into Suzie's psyche, and her evident lack of a genuine support system means she must face disappointment and heartbreak alone. 
Key characters from Season 1 return but have much less to do this time. Ings' Cob is more vicious and vengeful, to be sure (and not without some reason), but he's also much more of an offscreen presence this time around, threatening legal action through lawyers and third-party court documents. Leila Farzad makes the most of her limited screentime as Suzie's longtime friend/former agent Naomi, but beyond trying -- and failing -- at IVF, she doesn't get much in the way of an arc of her own. And although she and Suzie are the kind of friends that will still do drugs together, that doesn't mean they've gotten over being angry at one another.
Yet, despite her worst flaws, neither the show nor the actress playing her ever attempts to judge Suzie or condemn her behavior. Piper is fearlessly dedicated to embracing every ugly, off-putting, selfish, and/or self-destructive aspect of her character as simply part of her truth. The show is at its most gutting when Suzie is at her most hopeful, and Piper's expressive face conveys every inch of the mental gymnastics her character goes through in an attempt to either justify her impulsive (read: bad) choices or for the brief moments where she honestly believes things might go her way.
This season, the camera has an almost claustrophobic focus on close-ups of Suzie's face and body, ratcheting up the tension of what she's feeling and experiencing in a way that's often only broken by her various dance performances and rehearsals. Performing, after all, is what Suzie has always done best. She embraces the chance to be someone else with both hands, whether it comes in the form of reteaming with her first ex-husband Bailey Quinn (Douglas Hodge) to become a Dance Crazee trending topic or sleeping with yet another married man in the form of fellow contestant Danny Caro (Blake Harrison). (After all, the public can't judge her for being exactly the person everyone expects her to be, can they?)
When the show's first season was released, Piper claimed she wanted the experience of watching I Hate Suzie to "feel like a literal panic attack." That sentiment goes double for the show's second season, whose story that's packed with dread and anxiety. From the uncomfortably forced family gatherings staged to garner B-roll footage to the crisis PR meetings that decide the reason viewers aren't responding to Suzie is that she's no longer blonde, there's virtually no place for our titular heroine or us, as viewers, to hide. 
But, in the end, that makes the show impossible to look away from. 
Both seasons of I Hate Suzie are currently streaming on HBO Max.
---
By
for on January 6th, 2023
More to Love from Telly Visions