By
for on January 12th, 2022
Huzzah! Hulu Renews 'The Great' for Season 3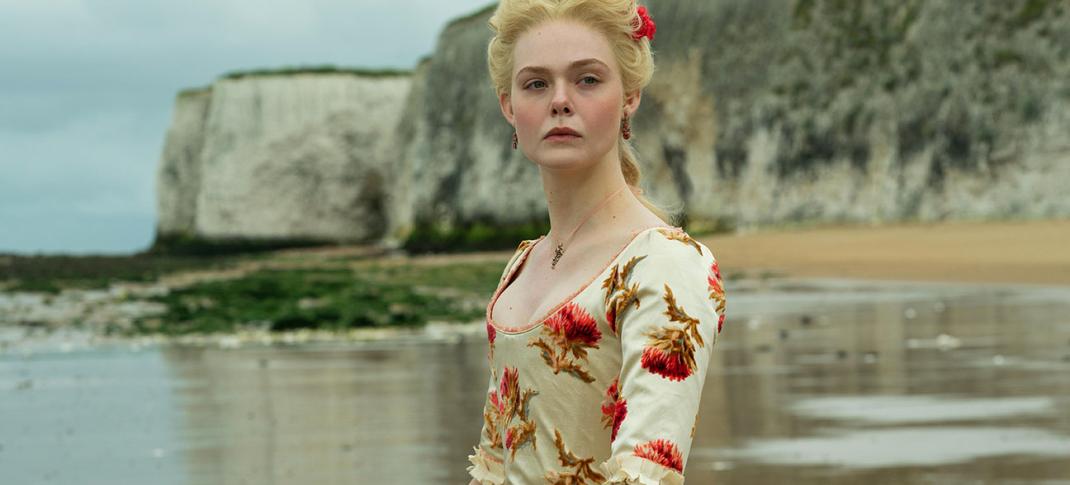 Huzzah! Hulu has confirmed that their critically acclaimed period drama The Great will be back for a third season.  
The news of its ten-episode renewal was announced this week during Disney's Television Critics Association winter press tour session, though no details about Season 3's potential plot or possible casting additions were revealed. (And, quite frankly, are probably not yet known.)
The series comes from Oscar-winner Tony McNamara (The Favourite) and stars Elle Fanning as Empress Catherine the Great, the longest-reigning female monarch in Russian history. Nicholas Hoult plays her generally hapless, often charming, occasionally violent husband Peter. Offbeat, irreverent, and largely historically inaccurate, the show is a surprisingly deft exploration of the roles of women in power and the difficult compromises they must often make to stay there,. 
Its critically acclaimed second season, which premiered in November 2021, was one of Hulu's top-performing comedies of the year and is certified fresh on Rotten Tomatoes at 100%.
Huzzah! Let us celebrate! #TheGreat will return for a third season on @hulu! pic.twitter.com/HkiNe3kECG

— The Great (@TheGreatHulu) January 11, 2022
Season 2 of The Great, featuring "only occasional historical facts," saw Catherine finally take the Russian throne for her own, though she runs into plenty of problems trying to "enlighten" a country that isn't necessarily eager to embrace new ways of thinking and living. And, of course, there's the problem of Peter, who Catherine just can't seem to shake -- either politically or from her heart. (Do we care that the real Peter died shortly after Catherine came to power? No, no we do not. Sometimes being fast and loose with the facts is a blessing.)
The Great also stars Phoebe Fox, Adam Godley, Gwilym Lee, Charity Wakefield, Douglas Hodge, Sacha Dhawan, Bayo Gbadamosi, and Belinda Bromilow.
"I know a whole bunch of events that are interesting that you can hang things on," McNamara told The Hollywood Reporter's TV Top 5 podcast last fall. "At the moment, I try not to look too far ahead. At the end of season two, I didn't quite know what season three was. I like not knowing what comes next. If you have a show with a great ensemble and a great bunch of characters, you can invent as you go for a while."
There's no word yet on a potential release date for Season 3, but it seems unlikely to hit our screens before late 2022 at the absolute earliest. 
Seasons 1 and 2 of The Great are currently streaming on Hulu. 
---
By
for on January 12th, 2022
More to Love from Telly Visions