By
for on November 19th, 2023
'Hotel Portofino' Season 2 Says Its "Farewells" with a Bang, a Deceit & a Long-Awaited Reveal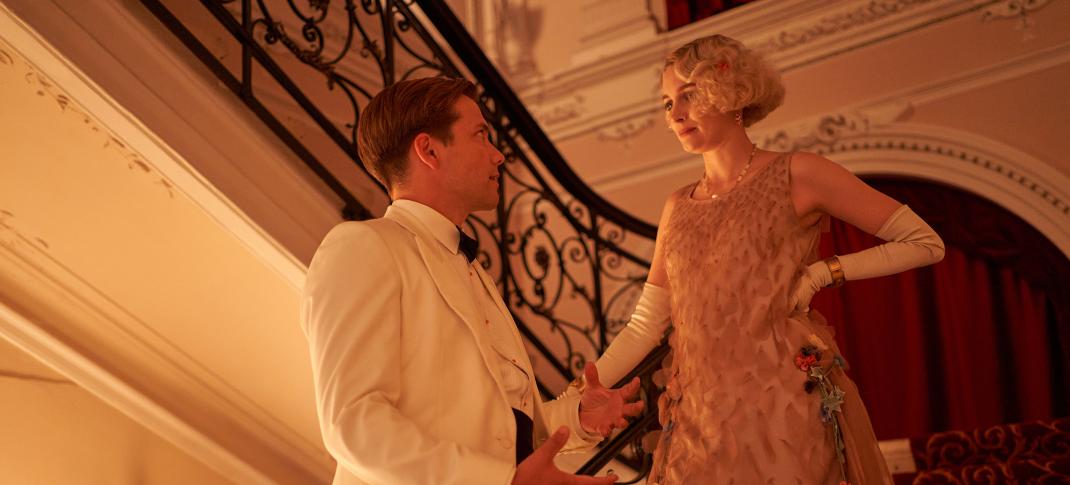 I've watched enough TV to know not to believe a character is dead until we see the body (and maybe not even then). So I'm using that knowledge to comfort myself that Nish and Gianluca aren't really dead in Hotel Portofino. Yes, Danioni, who caught the pair trying to escape Italy, took them out into the woods and made them get on their knees. Yes, we heard two gunshots ring out. But we never saw Danioni actually shooting them. Has Danioni had a change of heart? Is he not as evil as we have assumed him to be all this time? Is this the beginning of our beautiful friendship with Danioni? I'm clinging to that hope. 
Much of the season's final episode, "Farewells," takes place on the opening night of the casino, where all the plot lines that have been brewing for five episodes come to fruition. Let's start with poor Rose. After getting very drunk at the casino opening, she asks Lucian what is wrong with her. "You don't want to dance with me. Touch me. Talk to me," she says. "There's nothing wrong with you. I'm just not in love with you," he blurts out. It's not Lucian's finest moment, but, in his defense, he is consumed with worry about Nish and his escape. 
Bella makes the mistake of telling Rose that she has talked to Lucian and her mother about their marital problems. A devastated Rose can't take it anymore. She leaves the casino party, standing precariously on the railing overlooking the ocean, recalling her mother's horrid advice ("Lie back. Think of England and let Lucian have his way.") Her dastardly mother told Rose if her marriage didn't work out to not come crawling back to mummy because "Mummy will have disowned you." Rose has nowhere to turn. Not to her mother, her husband, or her mother-in-law. Rose is such an afterthought that no one notices she is missing until the next morning. Sadly, our last shot is of her lifeless body floating in the ocean. 
Meanwhile, Cecil wants to teach Marco a lesson and challenges him to a game of cards with Bella as the prize. That Cecil. He's a real charmer. "I bow out first, I scuffle back to London. You bow out before me; you never see my wife again," he tells Marco. Marco has a degree of class, walks away from the game, and gives Cecil all his winnings. Cecil still thinks the poker game is rigged in his favor and gambles away the deed to the hotel to Victor. When he realizes he's been hoodwinked, he can't believe Danioni has done this to him. "We're not friends. We're accomplices," Danioni tells him. 
However, Count Albani has quite a bit of leverage over Victor. He's learned that (surprise, surprise) Victor's name is not actually Victor and that he's a wanted man in three jurisdictions. Albani tells him that if he gives him the deed, he will allow Victor to leave without being caught. Alice meets Victor at the train station. It turns out she's fine with letting him go. She just wants her bracelet back. "I'm actually here to thank you," she tells him. "For letting me escape from myself for the last few weeks. I really needed it. I realized that is all I ever needed from you." Alice has a bit of an epiphany about her love life and goes to find Count Albani, and, at long last, the pair kiss.
Betty and Bella finally tell Constance about her mother and how she is too sick to care for Constance's son, Tommy. A panicked Constance realizes she has to go home. She tells Lucian she's leaving, but not why. She shows Lucian the "love him for me" note that Rose left for Constance. The ever-daft Lucian thinks Rose has given them her blessing. "It's more like a curse," Constance tells him.
Cecil gambling away the hotel is the last straw for Bella. "Our marriage is over. There's no way back," she tells him. She also tells him that she sold her controlling shares in the hotel to Count Albani and that the document Cecil signed isn't valid because Claudine Pascal is not her legal name. Her signing with her stage name makes the contract invalid. "That's a rotten trick, " Cecil tells her. "I learned from the best," she retorts.
Free from Cecil, Bella may finally be able to find happiness with Marco. "I will always be here for you if you need me," Marco tells her. 
The final mystery of the season is solved when Bella receives a letter from Jonathan Bertram, who reveals he is the one who will write the green travel guide review under the pen name "The Intrepid Lady Tourist." The review will be a glowing one where he calls the hotel "life-affirming" and a "slice of English heaven." The same could be said for Hotel Portofino. The series consistently offered a gentle, refined escape during its second season. Ciao, until we meet again in Season 3.
Stream Now
Hotel Portofino
Step into the 1920s at the Italian Riviera for drama and mystery in the aftermath of WWI.
Image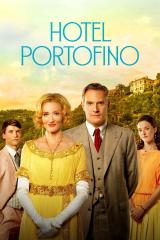 ---
By
for on November 19th, 2023
More to Love from Telly Visions