By
for on September 9th, 2016
The Hillywood Show's 'Sherlock' Parody is Pretty Great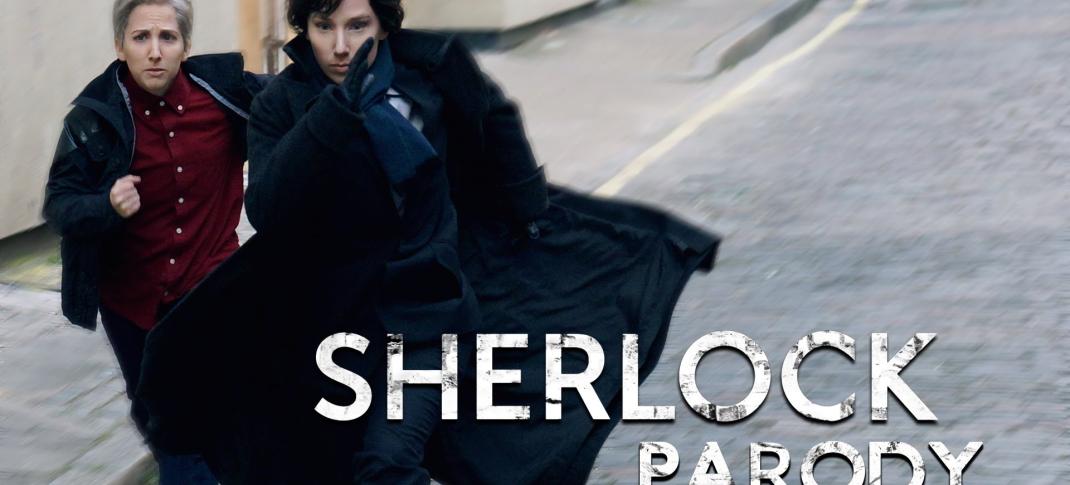 For a show that's only aired a grand total of ten episodes in three seasons, British detective drama Sherlock sure has spawned a great deal of internet lore, including some of the best fan videos around.
The latest entry into the Sherlock video hall of fame is from the popular YouTube duo  The Hillywood Show, and it just might be the greatest one yet. 
Sisters Hilly and Hannah Hindi are well known online for their hilarious and detailed parody videos which send up some of their favorite shows and fandoms, including Doctor Who, The Walking Dead and Supernatural.
The Sherlock parody is probably their best yet, and features the sisters taking on the roles of Sherlock Holmes and John Watson and recreating several key moments from the show's previous three seasons.  The clip is set to a parody of Macklemore's hit song "Thrift Shop", and re-imagines Sherlock Holmes and John Watson as a pair of crime-solving rap artists whose sick beats involve a violin backing track. (And the lyrics are pretty great, too.)
The video also features real filming locations like Speedy's Café and the Bristol South Swimming Pool, screen-accurate costumes and an actual appearance from a member of the series' crew.
Watch for yourselves and see what you think: 
The best part of this is probably that Sherlock co-creator Steven Moffat and his son Louis were willing to take part in the fun themselves. How fun!
Thoughts? Well done or no? Is there a Sherlock video you think is better? Do tell.
(After all, we've still got a bit of time to wait until Season 4 airs!) 
---
By
for on September 9th, 2016