By
for on April 18th, 2022
'Hidden Assets' Brings a Fresh Angle to the Police Procedural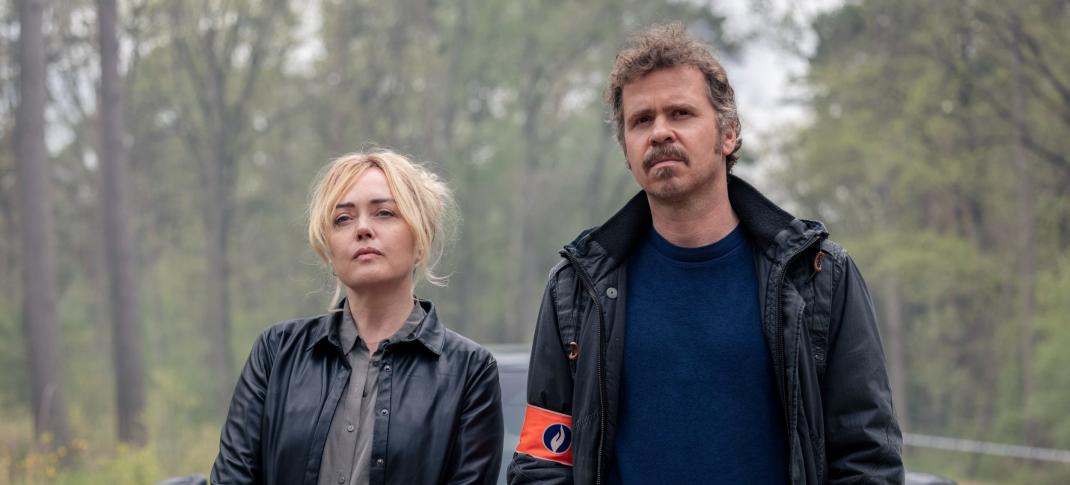 As someone who watches a lot of mysteries, the world of endless acronyms for the different bureaus can run together. From Line of Duty's AC-12 to The Capture's SO15 to the various CIDs in Midsomer Murders, Inspector Morse, and so forth, they can all start to run together. That's the first thing Acorn TV's new police procedural, Hidden Assets, has going for it, introducing the CAB, the Criminal Assets Bureau of Shannon, Ireland, bringing in a new division unfamiliar to most TV viewers, and creating a new angle to tackle the usual gangland terrorist narrative. 
That's not surprising, considering that the writer for this series, Peter McKenna, is the same one who took the usual gangland narrative drama found on shows like Gangs of London on AMC+ and turned it into something far superior in Kin. That Ireland-set series put the family drama front and center, turning a simple story of revenge gone wrong into a David and Goliath style struggle brought on by one mother who rejects the insistence of the men of her family that her son's death is something she should just accept. 
Hidden Assets begins with a murder in a bathtub, but not the arrival of a detective charged with investigating the homicide. The murderers were caught cleaning up the crime scene, and the unit has already been identified as belonging to drug dealer Darren Reid (Desmond Eastwood). Instead, the show's lead is DS Emer Berry (Angeline Ball), and she's there as part of the CAB crew whose job is to seize all proceeds, gains, or items purchased with monies from Reid's criminal activity. But their search brings up something no one was expecting: A bag of diamonds and the deed to an apartment in Antwerp. Meanwhile, a suicide bomber, who seemingly lives in that apartment, blows up a fashion show.
These incidents are connected, as Berry learns when she goes to check out to see if this apartment is an asset in need of seizing and finds herself accidentally arrested when she walks into the stakeout of the place by Inspector Christian De Jong (Wouter Hendrickx) and his Counterterrorism Unit. These two are obviously the odd couple detective team who will eventually partner up via their respective sides of the Channel, her a mousy "accountant of the police world," him a hardened man who has seen too much death. But the way they meet and the CAB view of the criminal underworld make the trope feel surprisingly fresh.
Also fresh: the cities where the show takes place. U.K. shows are endlessly set in London; Northern Irish series in Belfast, Irish series in Dublin. Shannon, located on the other side of the island, gives the estuary and river that flow to the Atlantic their names. It is west of Limerick, and a place international series rarely center themselves. Antwerp, too, is a rare location, as are the scenes of dialogue in Flemish. It is also (at least according to this series) the leading European port for diamond smuggling. 
For police procedural junkies, these are more than enough reasons to stream the six-episode series, which arrives in batches of two over the next three weeks. The originality of the series is assisted by liberally borrowing from some of the best of its kind, including the pacing from shows like Bodyguard, with a sense of relentless restlessness that leads to cliffhanger after cliffhanger in every episode. (Multiple British reviews compared it favorably to Line of Duty when the show debuted overseas in January.)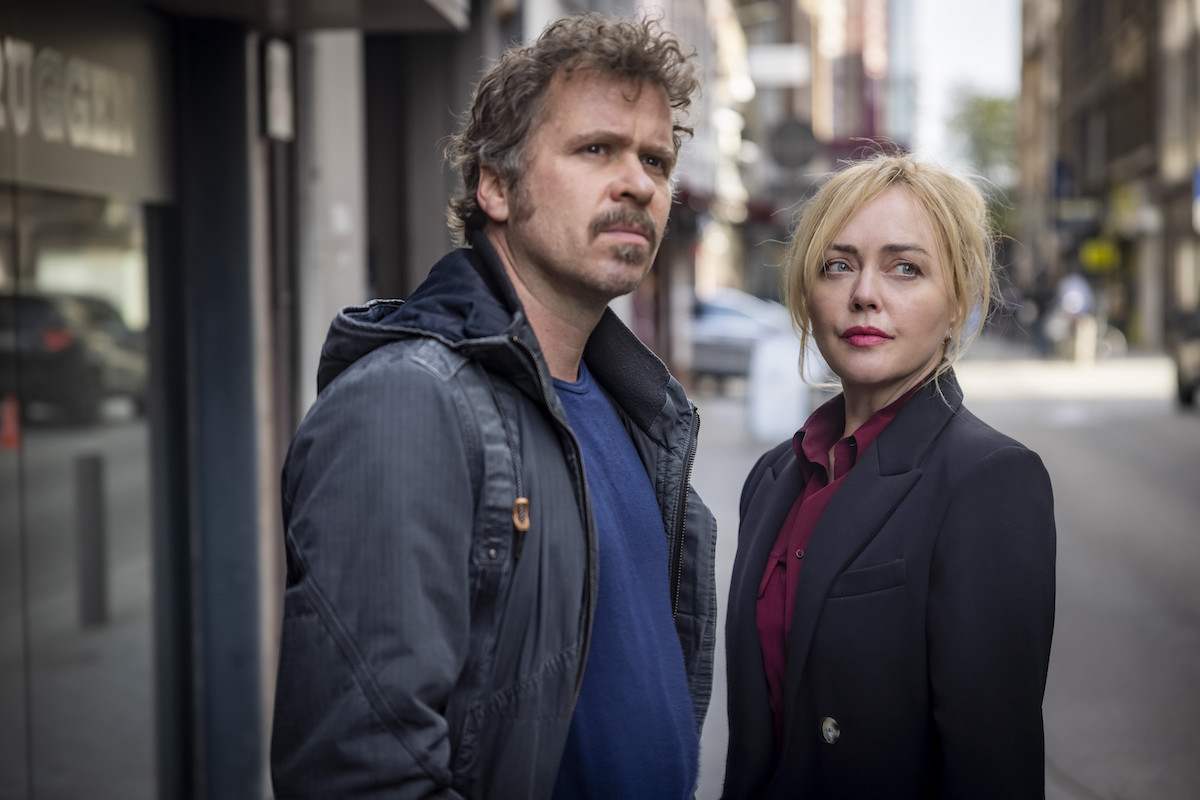 But there is one surprising thing missing from Hidden Assets: a sense of character development. There's a lot of plot the show has to squeeze in in the first two installments, two unfamiliar locations, and two halves of a cast, one Irish and one Belgian, for everyone to take on board. But considering how character-driven Kin was last year and how impressive it was in that sort of storytelling, one might assume Hidden Assets is more of a character drama, with a mystery as the background driver. Instead, this is a show where the mystery is 100% foregrounded, and characters, if they have lives, aren't inclined to share.
As the series goes on, it may find the room to fit in the lives of those involved in police world accounting, and with four more episodes to go, there's time enough to get there. As a different take on the set format, this is a show worth watching, and the release schedule turning it into three two-hour blocks every Monday works in its favor. The first two episodes also make it clear this is a one-and-done case, making it a fast binge if you wait for all six to arrive before watching. If a second season is greenlit, it will either lean towards an anthology-type series or have the CAB people engage with different departments from around Europe the way AC-12 investigates a separate police division section every season.
Hidden Assets streams on Acorn TV with two new episodes every Monday through to the beginning of May.
---
By
for on April 18th, 2022
More to Love from Telly Visions