By
for on July 31st, 2019
HBO's Ominous 'Years and Years' Has Family at Its Heart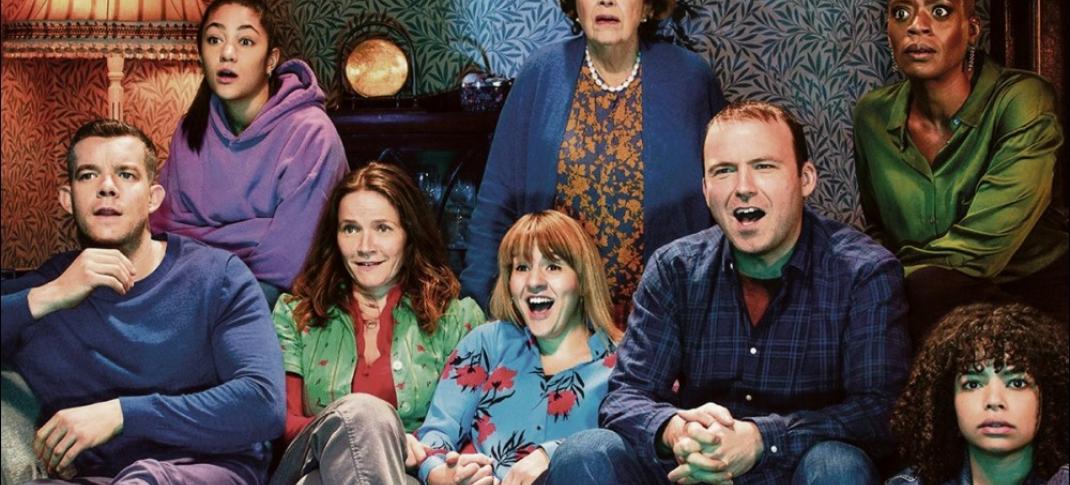 Like many of you, I've been watching the HBO quasi-dystopian drama Years and Years with a combination of great affection and uncomfortable nerve-jangling anxiety. (I'll be honest binge-watching this show was out of the question, as I needed time to process each episode before moving on to the next.)  Referred to as "Black Mirror with a heart", the finale of this six-part series just aired on HBO this week, but it's not too late to discover what all the fuss is about. 
Years and Years is a joint production by the BBC and HBO and was created by Russell T. Davies, prolific writer and show runner. His credits include Queer as Folk, Doctor Who, Torchwood and A Very English Scandal.
The show takes viewers on an epic and often harrowing ride from 2019 to 2034, experienced through the lives of the tight-knit Lyons family. While facing the chaos of a rapidly changing (and frighteningly familiar) world made unstable by the economy, the environment and politics, this Manchester-based clan still cling to the priorities humans have held fast to for centuries – love, family and trying to make the world a better place.
The first episode acquaints viewers with the family members while taking us on an accelerated journey through five years of personal milestones and distressing world events. Each subsequent installment sends us a year or two ahead, following the Lyons siblings and their families as they do what they must to persevere in very uncertain times.
The cast of actors who portrays this loving, but not always harmonious, brood is exceptional. Without them, Years and Years would just be a depressing stream of increasingly gloomy news, so please allow me to introduce you to the Lyons.
Rory Kinnear plays the eldest sibling, Stephen Lyons. He lives in London with his wife, Celeste (T'Nia Miller) and two daughters. He's done very well for himself as a financial advisor and is the peacemaker of the family until his world is rocked by loss on multiple levels.
Second child, Edith, is portrayed by Jessica Hynes.  She's a renowned, globe-trotting campaigner who's tough, rebellious and matter-of-fact in her way of seeing of the world. A shocking turn of events brings her home for good, but never dampens her integrity or fearlessness.
Russell Tovey is Daniel, the third Lyons sibling. He's a housing officer for the council who is dedicated to his work, his family and social justice. He's recently married, but when he meets Viktor (Maxim Baldry), a Ukrainian asylum-seeker, Danny realizes the mistake he's made and is determined to rescue his soul mate.
Ruth Madeley plays Rosie, the baby of the family. Though wheelchair-bound with spina bifida, Rosie is spirited, fun-loving and independent. She's a single mum with two sons from different fathers and works as food service manager at a local school.
Then there's Muriel Deacon (Anne Reid), the wise and tolerant matriarch of the Lyons family. Devoted to her grandchildren, she doesn't coddle them, nor does she keep her opinions to herself. Her large dilapidated Manchester home is the heart of Lyons' gatherings and a welcome shelter in tough times.
Though not a Lyons, there is one more character you need to know about and that is Vivienne Rook, played so brilliantly and despicably by Emma Thompson. Viv is a spotlight seeking, media savvy entrepreneur. During a TV interview, she quips that she doesn't give a f*** about what's happening in the Middle East, an act which sets off a frenzied chain of events that sees Mrs. Rook climb the ladder of U.K. populist politics with alarming speed.
No doubt a familar dilemma for many families dealing with the divisive political climate we find ourselves in today, the Lyons siblings' opinions about Viv and her Four Star party range from enthusiasm to horrified disbelief. Mrs. Rook's policies end up affecting members of the family in devastating ways, yet their determination to, not only survive, but to do what's right prevails in the end.
Despite what it may sound like, Years and Years isn't all darkness and doom. It's interspersed with plenty of wit, authentic warmth and a dose of hope that reassures us ordinary people have a voice and can band together to be heard.
If you haven't seen Years and Years, are you tempted to give it a try? If you have been watching, let's chat about the series in the comments section (with as few spoilers as possible, please).
---
By
for on July 31st, 2019
More to Love from Telly Visions