By
for on February 19th, 2013
Harry Potter Actor to Play William Hartnell for Doctor Who 50th Anniversary Film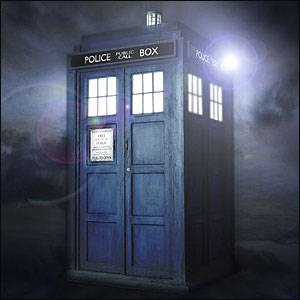 It's a big year for Doctor Who fans around the world – the iconic sci-fi series is turning 50 this November. Many plans are currently under way to celebrate this momentous occasion – including a new TV special based on the series' origins.
An Adventure in Space and Time is set to dramatize how Doctor Who first got started way back in 1963 and explore the many personalities who were involved in bringing the show to life. The feature length biopic will be penned by current Who writer and general fanboy (as well as Sherlock co-creator) Mark Gatiss, who has called his involvement in the project "quite simply a dream come true".
Actor David Bradley – though if you're a Harry Potter fan, you'll know him better as Hogwarts caretaker Argus Filch – will star as William Hartnell, the actor who was the first to take on the role of the mysterious Time Lord known only as the Doctor. Hartnell played the First Doctor until 1966, when his deteriorating health and occasionally fractious relationship with the Doctor Who production team lead to his exit from the show. (His departure from the show served as the catalyst for the idea that the Doctor could regenerate, and Hartnell become Patrick Troughton in the fourth episode of serial The Tenth Planet.)
Also starring in Adventure in Space and Time are Lesley Manville as Hartnell's devoted wife Heather, as well Call the Midwife's Jessica Raine as producer Verity Lambert, and Brian Cox as Sydney Newman, the flamboyant former BBC Head of Drama who is credited with the creation of the show.         
The Radio Times has released an exclusive first picture of Bradley as Hartnell and, seriously, the resemblance is uncanny. I actually just watched Classic Who episode The Aztecs recently so I feel extra special affected by how legit he really does look, for some reason. I'm a pretty recent newcomer to Classic Who, so this just all seems extra awesome to me.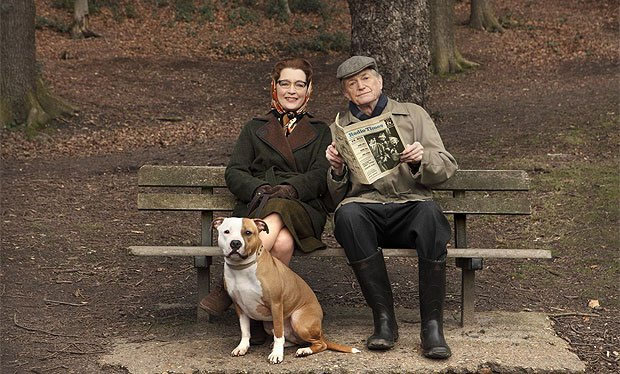 Also, just announced today: The League of Gentlemen's Reece Shearsmith will be playing Troughton. Plus, the production recreated the famous Daleks-on-Westminster-Bridge moment from The Dalek Invasion of Earth over the weekend and Gatiss helpfully made this nifty little behind-the-scenes snippet of the whole thing for the internet:
All together this means, basically: I am SO excited for this! How about you?
---
By
for on February 19th, 2013
More to Love from Telly Visions