By
for on April 10th, 2022
'The Great Pottery Throw Down' Season 5 is Back For Another Spin This April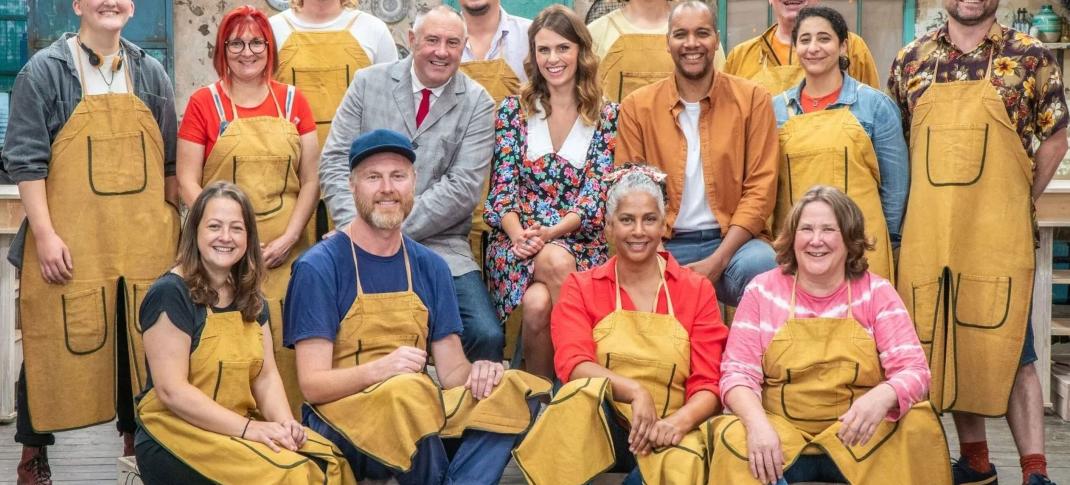 Fans of British comfort reality TV competitions, Easter weekend has an extra surprise. It's been over a year since the last round of episodes, but a new season of The Great Pottery Throw Down is finally heading to American shores. The series, one of the two official non-baked goods-centric spinoffs from The Great British Baking Show's Love Productions, is, for all intents and purposes, GBBO But Ceramics. However, the nature of the craft and the artistic process make it one of the most unique variations on the format.
The series was the second of Love Production's attempts at capitalizing on their own success with other forms of craftsmanship along with The Great British Sewing Bee. (The other spinoffs, GBBO Juniors, GBBO: The Professionals, and the various GBBO Celebrity fundraiser editions, are all bakery-based.) However, GPTD and GBSB struggled to find the same success, and the BBC summarily canceled both after GBBO took off for Channel 4. Though Sewing Bee was eventually resurrected by the BBC and is heading into Season 8, Pottery Throw Down wound up on Channel 4 alongside GBBO with HBO Max as co-producer starting with Season 3.
Since then, all seasons of GPTD have migrated to HBO Max. Unlike its Netflix counterpart, which streams GBBO episodes weekly alongside Channel 4, HBO does the more traditional import style of waiting for the season and the exclusivity window to end before dropping all episodes, batch-style. But though that may mean the slightly eccentric series may never be as big as its doughy cousin, it's still as fresh out of the fire every season. The "Main Makes" may be put in the drying room instead of a proofing drawer, and its kilns are slightly hotter than the standard kitchen oven, but it's still a lot of fun.
For the first time since becoming an HBO co-production, the judging lineup will not change, with original judge Keith Brymer Jones once again joined by Richard Miller. The series promoted Miller from his original role as the series' kiln operator, known as "Kiln Man Rich," in the show's first three seasons. The hosting line-up also stabilizes with Siobhán McSweeney (Derry Girls) back for a second season. She's joined by newcomer Ellie Taylor (Ted Lasso), marking the show's first attempt at the popular two-host format favored by many British TV competition series, making it a bit more like the GBBO setup fans know and love.
This year's lineup of potters range in age from early 20s to mid-60s, hail from all over the country, and represent a variety of occupations. Here they are from oldest to youngest:
Bill Thomas, a 63-year-old museum learning assistant from Scarborough
Lucinda Lovesey, a 58-year-old retired NHS therapistfromShropshire
Christine Cherry, a 57-year-old art youth worker from Preston 
Anna McGurn, a 57-year-old social care facilitator from Fermanagh, Northern Ireland 
Miles Johnson, a 50-year-old denim designer from Worcestershire
Tom Demeranville, a 44-year-old product director from Bath
Nick Roberto, a 43-year-old prop maker from Barry
Jenny Cobb, a 43-year-old full-time mum from North Lincolnshire
Zahra Jabir, a 32-year-old hospital doctor from Manchester
Josh Duarte, a 27-year-old design and technology teacher from Berkshire
Cellan Cox, a 23 -year-old 3D design and craft graduate from Brighton
AJ Simpson, a 21-year-old design graduate from Aberdeen
The Great Pottery Throw Down Season 5 arrives with all episodes on Thursday, April 14, 2022, on HBO Max. Seasons 1-4 are streaming now.
---
By
for on April 10th, 2022
More to Love from Telly Visions