By
for on July 3rd, 2016
'The Great British Baking Show' Series 3 Episode 1 Recap: Cake Week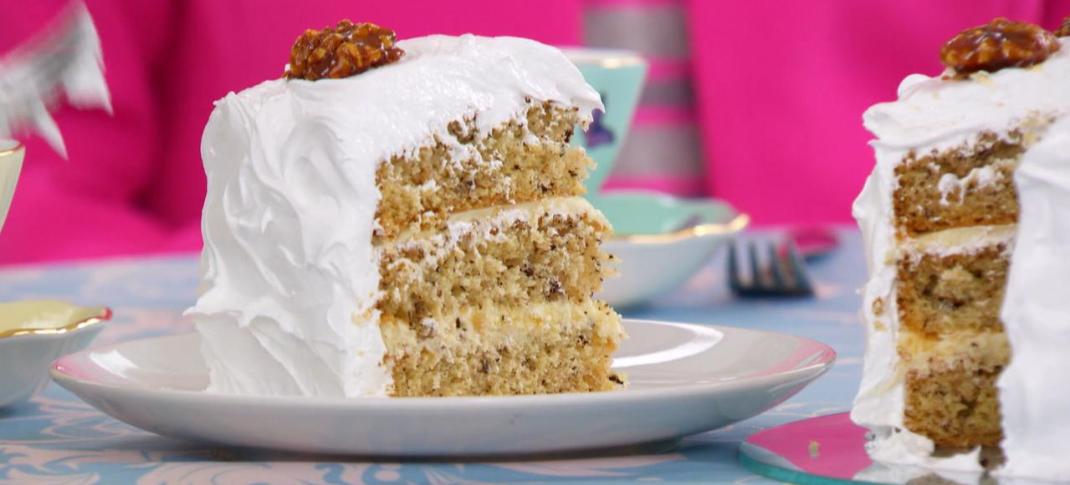 Welcome back to another delicious series of great British baking! This time around PBS is airing the most recent UK competition which was broadcast on the BBC from August through October of 2015.
Judging from your enthusiastic response to Lacy's earlier blog announcement about the show's return this summer, I can confidently say that our viewers/readers are hungry to meet a new batch of bakers and discover the challenges that lie ahead. Thirty baking challenges, to be exact, will be issued by our venerable judges Mary Berry and Paul Hollywood over the next ten weeks ranging from biscuits and breads to chocolate and Victorian-era creations.
The pool of contestants chosen to compete in the hallowed tent this season consist of six men and six women ranging from 19 to 66 years of age. Oddly enough both the youngest and oldest bakers hail from the same area of Scotland! In this mix of amateur bakers, a variety of professions are represented including a firefighter, trainee anesthetist, a prison governor, a child welfare officer and a body builder.
In the opening week the theme was cakes and the signature challenge set before this nervous dozen was to make a Madeira cake in two hours. This is a close textured sponge with a crack on the dome of the bake and traditionally flavored with citrus fruit. The technical challenge was to replicate Mary's frosted walnut cake recipe in one and three quarter's hours. It was required to have three layers with evenly dispersed nuts, a meringue frosting and caramelized walnuts as a garnish. Finally the showstopper round was a three and half hour marathon to create an extravagant Black Forest gateau bursting with chocolate, cherries, fresh cream and cherry brandy.
Highlights: With so many competitors to meet at the beginning, it's difficult to go into much detail for the first few weeks because very little time is spent focusing on any one baker. However in the signature challenge, particular praise was meted out to Naydia, Marie, Flora and Tamal for their refreshing takes on the Madeira cake.
Unge came in first in the technical challenge for her beautiful sponge, lovey layers and perfectly flavored walnut bake. Close behind in second place, Alvin was pleasantly surprised and relieved in light of  the multiple issues he had with his caramel.
Considering the complexity of the showstopper gateau, nearly half the bakers were commended by the judges for their skill. Specifically recognized was Naydia for her minimalist style and excellent tempered chocolate; Tamal for his creative use of a chocolate collar; and Marie for her classic interpretation of a retro favorite.
In fact, in the end, it was Marie who was named Star Baker for her consistent excellence and skilled techniques across all three challenges.
Missteps: In the signature round, there were mostly little hiccups- some intended flavors didn't come through or fruit dropped to the bottom of the sponge. However, Ian used coconut in his recipe which made his Madeira sponge akin to the texture of wallpaper paste. Stu got into trouble with his flavors, which Paul pronounced too bitter, and his glaze which apparently turned to caramel.
The technical round saw Naydia in last place mainly for icing only the top of her walnut cake with meringue. Stu's caramel woes continued as he was only able to come up with a lone caramelized walnut to place atop his cake.
And finally in the showstopper we saw the type of catastrophe that only happens once or twice a season. The chocolate mousse for Dorret's enchanted forest cake didn't have time to set which led to a complete mudslide-like collapse of her bake. Presenter and comfort counsellor Sue Perkins swooped in to calm the distraught baker reminding her it's just a cake and no guarantee that she would be sent home.
Alas Stu's final attempt to stay in the competition failed. His gateau lacked tempered chocolate and his sponge was raw in places. Mary said his undoing was that he was trying to be too clever in all his bakes which ultimately led to his elimination from the competition. Holy shenanigans indeed, Stu!
So there you have it! Week one of The Great British Baking Show is in the books. Madeira cracks and shiny chocolate aside, which bakers do you think show the promise necessary to make it through to the finale? Feel free to bang on about baking in the comments below.
---
By
for on July 3rd, 2016