By
for on July 7th, 2018
'The Great British Baking Show' Season 5 Episode 4 Recap: Dessert Week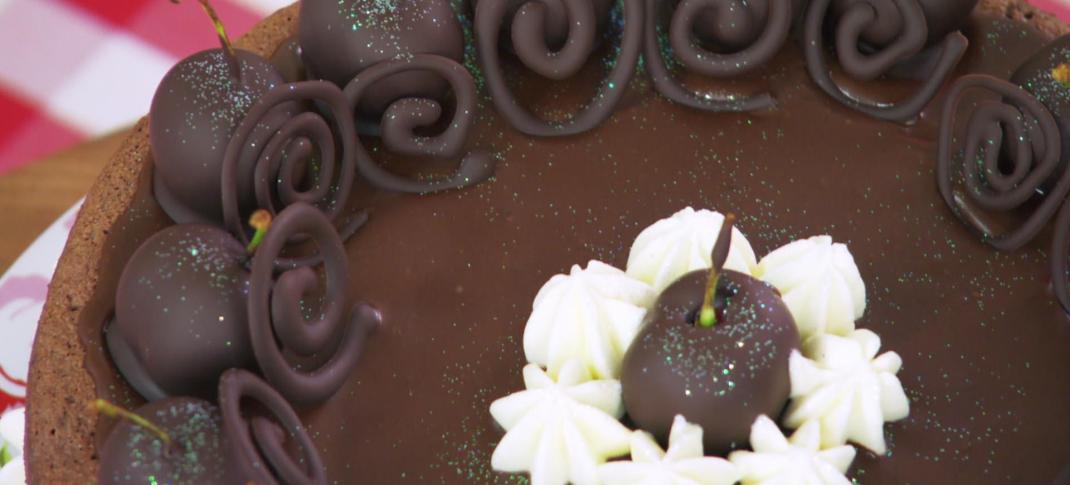 Nine bakers returned to The Great British Baking Show this week, intent on surviving the vaguely titled "dessert week". Why this particular competition bears this name is something of a mystery. Cakes, most tarts and some pies are desserts, after all. In fact, a majority of the challenges on The Great British Baking Show could technically fall into the dessert category. I guess it's not ours to question why, only to witness the pursuit of baking perfection.  And thisw eek the bakers had to be perfect at whipping up torte, crème caramel and meringues. But first, let's review the outcomes of last week's episode.
Tart Week belonged to James. The Star Baker title was bestowed upon the young medical student, who knocked it out of the park with his technically impeccable and adventurously flavorful trio of tarts. From his first-place finish in the treacle tart technical to his daring signature apple and lavender tarte tatin and finally a deliciously unique rose, lychee and raspberry showstopper fruit tart, James impressed the judges in every challenge.
Meanwhile, it was Victoria, the first Star Baker of the season, who made her exit last week. Her signature tarte tatin was apparently having an identity crisis and her showstopper fruit tart was both overpowered by lime glaze and suffered from an under-baked crust. Just further proof that Star Baker status doesn't protect you from an early departure.
This week, the tent was down one presenter. (Apparently, Mel was getting her electronic ankle bracelet refitted.) Not to worry though. Sue Perkins had matters well in hand: calling out the time remaining, providing plenty of positive feedback and, of course, introducing the triad of challenges.
In the signature challenge, bakers were given three hours to make a torte cake. The torte needed to be a multi-layer construction at least twenty centimeters in diameter. The bakers had to use something other than wheat flour to make their sponge layers which could be alternated with jam, cream or mousse, etc.
In setting the technical challenge again this week, Mary Berry chose a mainstay of French cuisine. The bakers had to make six individual crème caramels in two and three-quarter hours. Though the recipe only called for milk, sugar, vanilla and eggs that didn't mean it was a simple task.  Many things could go wrong, so precision was the key to a milky smooth dessert with a golden-brown layer of caramel.
Finally, for the showstopper challenge the contestants were asked to create a towering four-layered meringue dessert. They could fill, top and dress them however they wished. This challenge would test the bakers' abilities in several areas, namely construction, texture combinations, flavor and technical talent. Maybe they should change the theme to the more descriptive "layered dessert" week?
Highlights:
There were quite a few praise-worthy signature tortes in the first round. Danny used potato flour in her blackberry, white chocolate, lemon and elderflower torte with meringue buttercream. The judges complimented her piping, impressive layers and simply delicious flavors. No jammy jacket potato here! James delighted both Paul and Mary with his ground hazelnut, chocolate and passion fruit torte with decorative truffles dusted in cocoa powder. The dessert had good layers and texture plus a fascinating after palate of passion fruit. Cathryn's white chocolate, macadamia and coffee torte with a feathered top was deemed simple but effective, beautifully moist and rich in color with nice subtle flavors.
In the crème caramel technical challenge, Danny got a "not bad" from Paul Hollywood, which Mary translated as nearly perfect and a second-place finish in her estimation. Cathryn also fared well, coming in third with a lovely, smooth dessert which probably should've been taken out of the oven just a bit earlier.
The layered meringue showstopper that towered above the rest was Brendan's pear, chocolate and hazelnut dacquoise. Mr. Hollywood pronounced it lovely, delicate and very well done. In fact, all of Brendan's bakes got superior marks which culminated in his being awarded the Star Baker title for his skill, dexterity and flair.  His crème caramel earned the first-place spot for its nice caramel, lovely texture and delightful wobble.
The unintentional retro design of his clementine and chestnut torte with lemon and verbena leaves was the only complaint Paul had against Brendan's signature bake. Sue, on the other hand, called it a flourless anti-depressant that had cheered her right up.
Missteps:
The signature challenge wasn't a breeze for most of the bakers - including John, whose "Torte Noir" Black Forest torte with boozy cream Paul compared to a chocolate breeze (cinder) block. His attempt at an intimate torte turned out to be merely big and cumbersome. Manisha's almond, chocolate and cherry torte looked pretty, but was rather a dry mix that overwhelmingly tasted of kirsch brandy. Ryan also encountered a flavor issue with his Asian-inspired signature green tea opera torte with almond and hazelnut sponge and a dark chocolate ganache. Turns out the ganache was bitter rather than sweet.
Misinterpretion of the directions resulted in a pair of matching fails in the technical challenge. Both Manisha (who came in last) and Stuart (slightly better in eighth place) used only egg yolks so their crème caramels collapsed into watery, custardy puddles. And although Ryan's held together, his dessert contained no discernable caramel and had a scrambled egg-like texture putting him in seventh place in the round.
The layered meringue showstopper was a hard one to crack. Sarah-Jane's hazelnut tiramisu with heart-shaped Swiss meringues and glazed strawberries reminded Mary of tiramisu. Unfortunately, her structure had a bit of a leaning problem and lacked a substancial amount of meringue. Cathryn's gooseberry, almond and honey meringue was more like a nice gooseberry sponge cake, leaving the judges struggling to find any meringue at all. And Ryan, whose weekend was a series of frustrations, presented a strawberry, rose and pistachio meringue that had too much going on for Mary's taste. Paul found it off kilter with bad textures within the rose and raspberry mousse.
With Manisha and Stuart as the top contenders for dismissal after the first two rounds, Manisha was basically spared thanks to a split vote on her tiramisu layered meringue dessert. Both judges liked the intricate appearance and the meringue texture. But while Paul thought it too bitter, Mary disagreed saying it was plenty sweet. Alas, Stuart's choca blocka mocha meringue with vanilla sponge and chocolate ganache sported no decoration, a big no-no for a showstopper.  Mary said it was more like a layered trifle, with no distinguishable meringue layer. The judges also couldn't identify the flavors because there were "so many things going on" within the dessert.
And so with a messy, sub-par signature, an eighth place ranking in the technical and a doorstop of a showstopper, it was Stuart who was asked to leave the tent. Paul was sorry to see the young teacher with a gift for baking depart, but others had raised their game and Stuart hadn't kept up the pace.
The field tightens to eight and, by this point, we are finally getting to know the bakers' personalities a bit better. For example, you just had to smile when Sarah-Jane admitted that before adding amaretto biscuits to her torte batter, the bravest thing she had ever done was getting to the competition on the train by herself. Bless her. And Sue gave James props for his sensible clothing choices. Perhaps one day he'll wear a kilt with those cozy Highland jumpers. This is in contrast, of course, to John's less-is-more approach to fashion and his threat to wear even skimpier vest shirts in the future. Also anyone else notice the faces Ryan makes when Sue cracks a joke? It's probably just the editing.
Anyhow, share your thoughts on torte, meringue, creamy custard and appropriate baking attire. Have you agreed with Paul and Mary's decisions so far? Did you miss the Mel and Sue banter? The comments section awaits!
---
By
for on July 7th, 2018
More to Love from Telly Visions