By
for on August 12th, 2015
'The Great British Baking Show' Returns to PBS This Fall!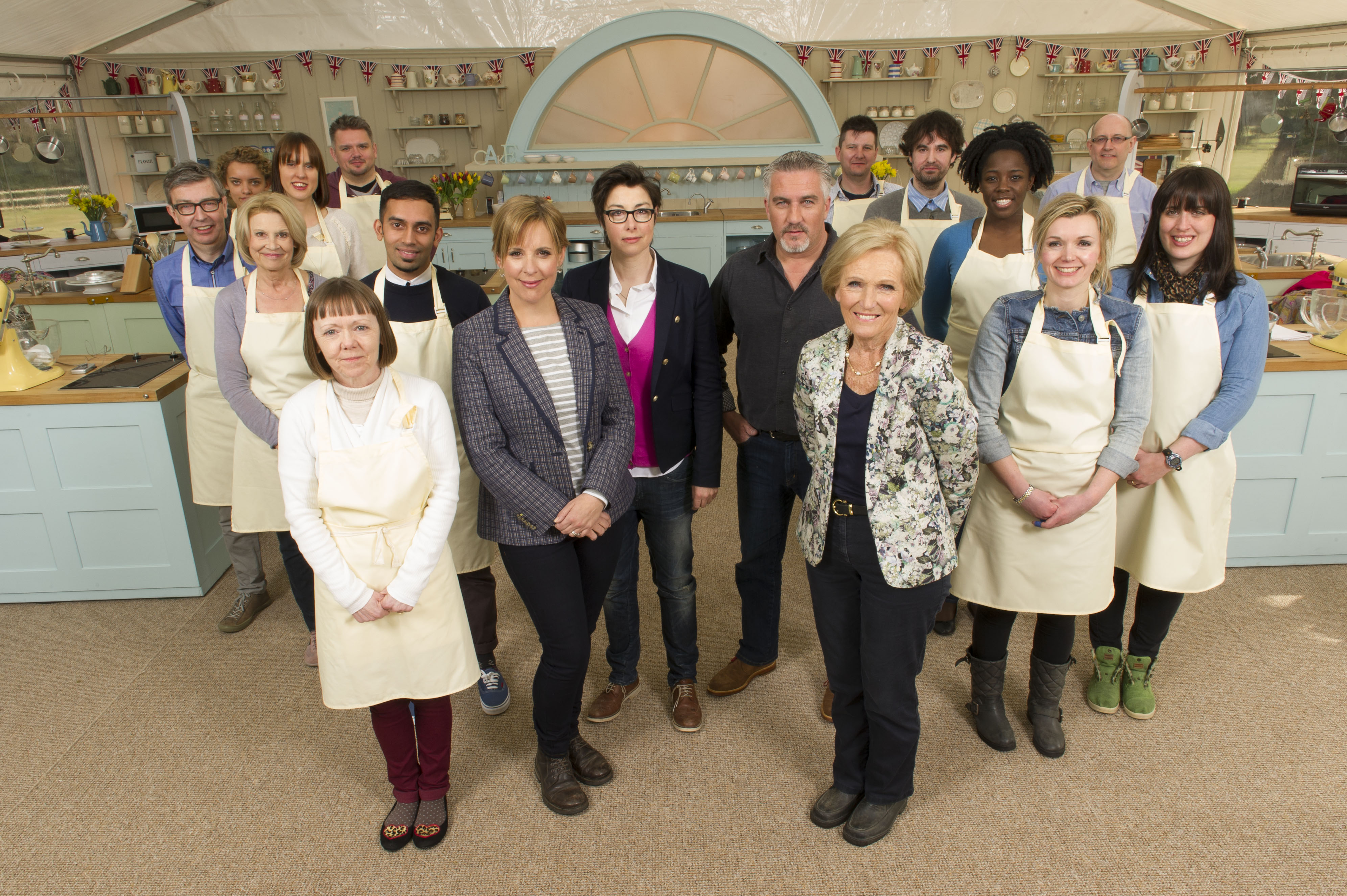 Get excited, America – it's time to start baking again! Another season of The Great British Bake Off – or The Great British Baking Show, as it's known here in the US - will kick off on Sunday, September 6.
For our lucky friends in the UK the latest season of Bake Off actually got under way last week. It's technically their sixth season – the one we aired earlier this year was their fifth. However, you should know that the season PBS stations are about to air is not this latest effort – it's definitely a bit confusing, but because since we've only aired a season of the cooking competition thus far, basically everything is new to us. Hence, it's a new season! But, not the newest season, if that makes sense. (It just means we have more to get through in the end, is how I'm looking at it.)
Anyway, so here's the deal: PBS will be broadcasting what aired as the fourth season of Bake Off in England– and calling it "Season 2" here in the States. Feeling confused? I hear you. But, luckily, we're Anglophiles, so we're used to the occasionally strange labeling tactics that get used when programs cross the pond. (Looking at you: Inspector Lewis and Foyle's War.) The competition will air through November 8. 
The Great British Baking Show is a true phenomenon and pretty much the post popular non-sports program in the UK. The Season 5 finale clocked in at around 13 million viewers - that's just the tiniest bit shy of those who tuned in to the World Cup Final. (Yes, really!)  The show features 12 contestants all jockeying to win the title of Britain's Master Baker, as judged by leading cookbook author Mary Berry and professional baker Paul Hollywood. The competitors' skills are tested on a different challenge every week – from cakes to breads to pastries of all kinds. The competitors are then eliminated based on their performance in the various challenges, until only one remains. Dun dun dunnnn.
It's actually strangely exciting. Cooking shows aren't really my thing – though I'll admit to being an occasionally Top Chef viewer – but honestly even I can see the appeal of the Baking Show. It's hard to explain, but worth a look if you've never seen it. 
Here's a look at BBC trailer for Series 4: 
And the PBS version for the second season in America: 
Also, if you need some convincing as to why this food-based reality program is worth watching, let us attempt to convince you right now.
The Baking Show has proven surprisingly popular in America, and viewership steadily rose throughout the season. (Shoutout for DC area viewers – if you missed it last year, WETA is re-airing all of Season 1 (or Season 5 if you're counting in British time) on our WETA UK channel this September. Just a relevant FYI.
Are you looking forward to the return of the Bake Off? Got your "soggy bottoms" jokes at the ready? Let us know. 
---
By
for on August 12th, 2015
More to Love from Telly Visions