By
for on September 28th, 2015
'The Great British Baking Show' Recap: Pies and Tarts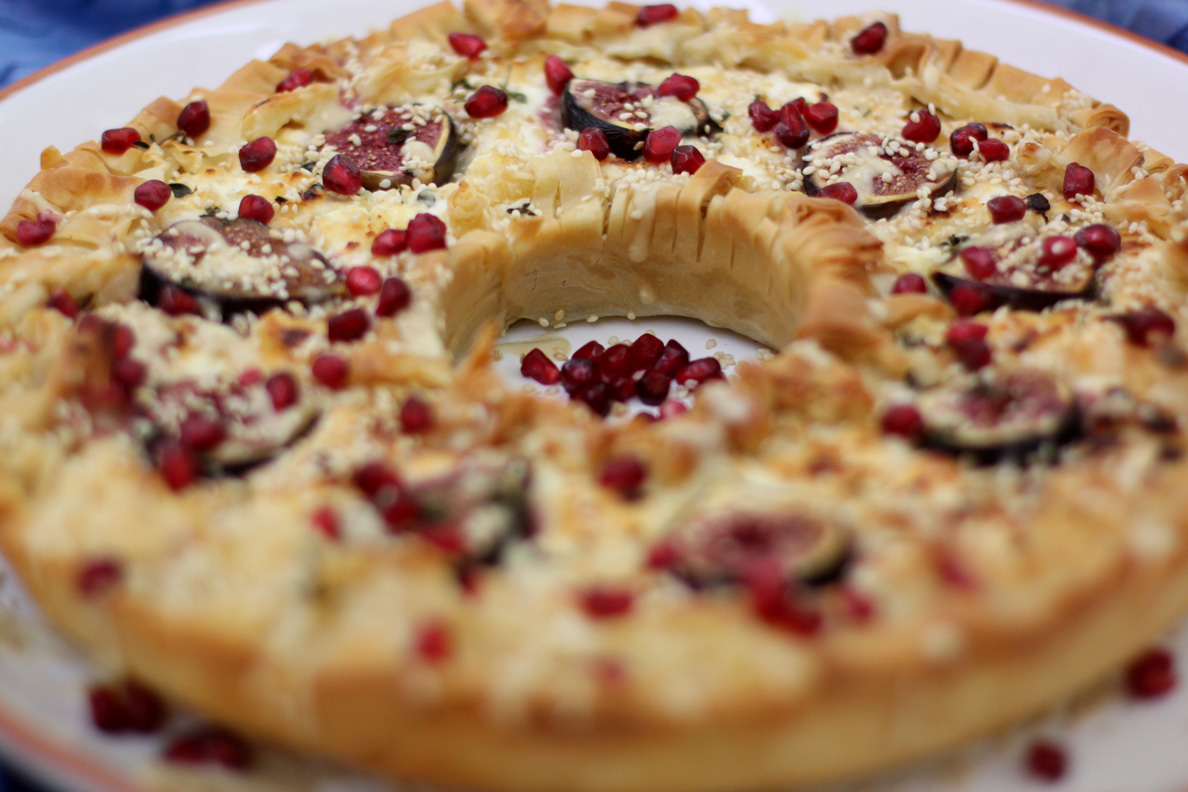 After last week's double elimination of Mark and Deborah, our bakers steeled themselves for the trials to come. Would Christine, the reigning Star Baker retain her title or would a new contestant emerge victorious in the impending fourth round? For more details about last week's competition, you can check out the recap here. Otherwise let's crack on, shall we?
From Mel's none-too-subtle pun regarding the Life of Pi(e), we soon learned that this week was all about the pies and tarts. As a novice baker myself and having attempted to make a fruit pie from scratch once, I can attest to the many pitfalls of making a pastry crust. I believe Kimberley summed up all her colleagues' fears when she commented that her "terror of the soggy bottom had been keeping her up all night."
The signature challenge was to bake a double, short or sweet, crusted fruit pie. Apple was the tried and true filling of choice for seven out of the nine contestants. Bakers employed a variety of strategies including a corn flour/sugar mixture, semolina and even polenta to soak up the troublesome excess liquid produced by overcooked fruit.
For their fourth technical challenge, the bakers were asked to produce a dozen identical egg custard tarts. A specialty of Paul's, the judges were looking for a substantial but flaky crust and smooth, creamy custard with a hint of a wiggle.
Finally this week's intimidating showstopper task was to produce a unique pie with phyllo pastry that the bakers had to make from scratch. This called for dough rolled so thin you could read a newspaper through it.
Highlights: Kimberley's pecan, rosemary, caramel and apple pie was a firm favorite of the judges with Paul commenting that it tasted like a toffee apple. Ruby and Robert also received positive comments on their apple pie variations as well.
In what turned out to be quite difficult challenge for several of the bakers, Frances showed the judges she could put substance before style. Her superior egg custard tarts came in first in the technical round.
Glenn (who used a mixer with his dough, by the way) got praise from Paul for the good, crisp layers in his spanakopita. Meanwhile Mary congratulated Christine on her good flake and getting the flavors right in her roasted vegetable phyllo pie with feta cheese. Apparently her prayer to the "god of crispy" was heard!
However it was Kimberley's chicken, bacon and butternut squash pie which wowed the judges most. I believe Paul called it an "explosion in the mouth." Paired with her well-received fruit pie and a decent showing in the custard tart challenge, Kimberley earned her place as Star Baker of the week.
Missteps: A creative double crust fruit pie proved elusive for a number of competitors. Christine's Granny Rogers' apple, plum and cinnamon country pie produced so much liquid she ended up with a soggy top! The custard in Glenn's apple and maple syrup pie meant his crust couldn't be done properly and Paul felt it didn't add anything to the pie anyhow. An ever whimsical Frances was scolded for her 'James and the Giant Peach' inspired pie which featured stunning artwork, but was seriously lacking in flavor.
In the technical, neither Glenn nor Ali was able to get all their tarts out of the tins and the ones that could be salvaged weren't always in one piece. They came in ninth and eighth respectively.
Showstopper phyllo pies which didn't make the grade were Robert's spanakopita with St George's mushrooms (under baked layers and underwhelming presentation); Frances' cherry tree baklava phyllo pie (raw layers inside an overly clever tree design); and Beca's Moroccan vegetable phyllo feast flavor combinations didn't stand out making the whole mixture taste like nothing much more than mashed potato.
Despite Ali's decent showing in the final round, it couldn't save him from the damage of his earlier efforts. His signature apple and ginger pie with a pecan and walnut short crust pastry didn't contain enough ginger and the crust wasn't cooked through. While Ali's personal opinions about fruit pies and custard tarts were very different, his results in both rounds were the same – disastrous. 
And so it was that Ali was chosen to leave the tent. This was the first week that an elimination brought out such strong feelings in the other bakers. Poor Howard was reduced to tears and Christine said she felt no relief in being spared because Ali was such a lovely man and she was going to miss him. Surely as time passes and the contestants grow closer to one another, each subsequent departure will have the potential to be more poignant.
How emotionally invested are you? Is there anyone who you would be sad to see go? Has your opinion about which baker will go all the way changed from what it was earlier in the competition? Let's talk contestants (or baking, if you want) in the comments section below.
---
By
for on September 28th, 2015
More to Love from Telly Visions