By
for on September 21st, 2015
'The Great British Baking Show' Recap: Desserts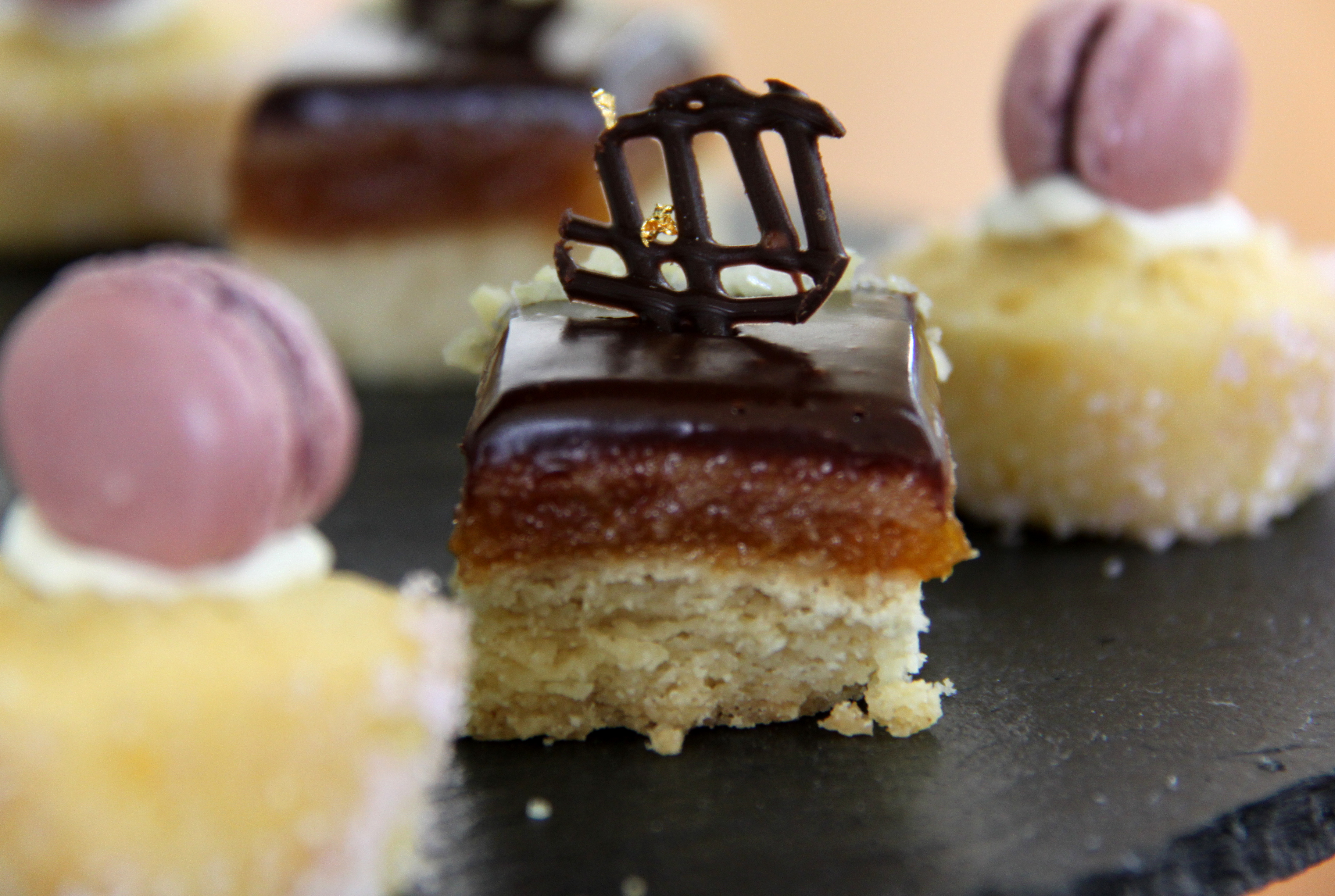 This week eleven bakers returned ready to take on whatever baking challenges Paul and Mary set before them. Or were they? Before we tackle all that, let me refresh your memory about last week's results.
Ruby made an amazing comeback from week one and was chosen Star Baker for her consistently good bread making skills. Lucy, on the other hand, kept things too simple and came in last in the English muffin technical challenge. Unfortunately, she was ejected (albeit gently) from the tent.
Now in week three of the competition, a wide ranging category of bakes simply called desserts was featured. Isn't cake a dessert after all? Perhaps it's just a catch-all phrase for any sweet treat that doesn't fall under a more specific bake like tarts or biscuits. No matter, our contestants had some difficult assignments to tackle if they wished to stay in the running.
For the signature challenge, the bakers were asked to make a trifle of their own invention. The only requirements were that they use ladyfingers, sponge or biscuits for the base and the middle layer could be composed of either jam or custard. Oh, and of course it needed to be presented in a very large fishbowl-like container.
For the technical round, the competitors were required to concoct a dozen île flottante, otherwise known as 'floating islands'. Imagine if you will, poached meringues situated in a pool of vanilla custard. I can't think of anything blander, but to each his own.
Finally for the show-stopper, the bakers were set their most difficult challenge yet (according to Mary Berry anyhow). It was the multi-tasking nightmare of making twenty-four delicate, bite-sized petit fours. Half of them needed to be biscuit based creations while the remaining dozen had to be made of sponge.
Highlights: Ali's coconut, raspberry and lemon meringue trifle and Christine's Caribbean pina colada trifle got all around high marks in the signature round.
Glenn perfected the Mary Berry's tricky floating islands dessert from the temperamental meringue to the delicate spun sugar adornments.
Bakers who received good marks from the judges for their showstopper petit fours were Beca for her limoncello and blueberry bursts and millionaire shortbread; Frances for her ballet-themed ginger nutcrackers and sugar plum fairy cakes; and Ruby for winging the decorating of her lemon shortbread and white chocolate seashells and blackberry and chocolate layer cakes. (Do you get the feeling she and Paul are being a bit flirty? From the expressions caught on camera, I'd say some of the other female contestants seem to disapprove of their banter as well.)
But it was Christine who earned the Star Baker crown in part for her showstopper ninety-nines with a twist and chocolate and cherry amaretto sachertorte parcels. The judges were particularly impressed with her ice cream cone biscuits fashioned with a tool specially made for Christine by her husband.
Missteps: This week brought the first major mix-up of the season. In the process of assembling her trifle, Deborah mistakenly pilfered her fridge mate Howard's superior crème anglaise. Despite Sue Perkin's assertion of one love, one custard, I am convinced that it was truly an innocent mistake and not a case of sabotage reminiscent of the baked Alaska bin gate scandal of last season. You could just feel Deborah's sheer mortification at her blunder.
And in other big news, this ended up being the week that we had been warned would come sooner or later – two bakers were sent home at once. The first to be announced was Mark who, to this point, had never really ventured from the center of the pack. He had a particularly lackluster performance this time around in addition to coming in last in the technical.
Poor Deborah was so shaken by the aforementioned fridge switcheroo that she never really got back on track again. In her words, "It all kicked off with the wrong custard." Her floating islands were assigned to the bottom third and she had issues with the fluted cakes in the petit four challenge. In the end, Mary and Paul felt two dismissals were called for and Deborah was on her way home as well. And then there were nine …
So how do you think this season is playing out thus far? Has a favorite baker emerged for you yet? And my burning question of the week – is corn flour the same thing as corn starch? Please share your thoughts in the comments or Sue might have to put us in custardy. 
---
By
for on September 21st, 2015
More to Love from Telly Visions