By
for on April 19th, 2019
'Grantchester' Season 4 Will Premiere on Masterpiece This July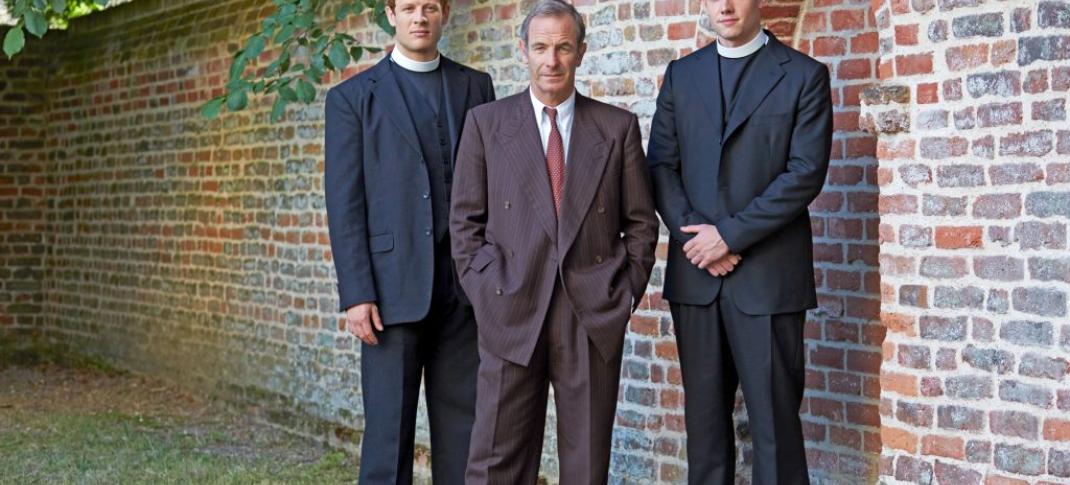 Mark your calendars: Grantchester fans. Season 4 will officially begin on Masterpiece this July!
The long-awaited fourth season – which will be the last for star James Norton – will kick off on Sunday, July 14.
We've known for a while about Norton's impending exit, but that doesn't necessarily mean that makes the fact of saying goodbye to Sidney Chambers any easier. While we don't know precisely how many episodes of Season 4 Norton will appear in, we do know that Grantchester will be integrating his replacement into the series at the same time.
Tom Brittney is playing Will Davenport, Grantchester's new vicar, and our new dream man. Just kidding on that last part, but apparently he is quite charming. (And rides a motorcycle in the show, according to the trailer, and honestly I'm not made of stone.)
Brittney has already appeared in several series familiar to U.S. fans including UnReal, Humans and the popular cable period drama Outlander.
And Will, it sounds like, will be quite different from the soft-spoken, angsty jazz fiend that is Sidney. He's someone with a dark past of his own, and a lot of repressed anger, according to the official description.
Confident, caring and self-assured, Grantchester's new young parish priest channels his boundless energy into a quest for social justice. He is a man of God, but with the devil inside of him. As Geordie draws him into righting the wrongs of criminal Cambridge, Will's own troubled past is unearthed.
Additionally, Will has taken a vow of celibacy, so perhaps we won't see quite so many stories about the new vicar's love life. But, then again, apparently part of his story will focus on the reason for this vow, so maybe not.       
Watch the trailer for Season 4 below, the bulk of which is focused on Norton's impending departure. (Though there are a few fun shots of Brittney's new character along the way.)
What do you think of the idea of Grantchester without Sidney? Are you looking forward to Season 4? Get your feelings out in the comments. 
---
By
for on April 19th, 2019
More to Love from Telly Visions