By
for on August 11th, 2022
'Grantchester' Heads Into Production For Season 8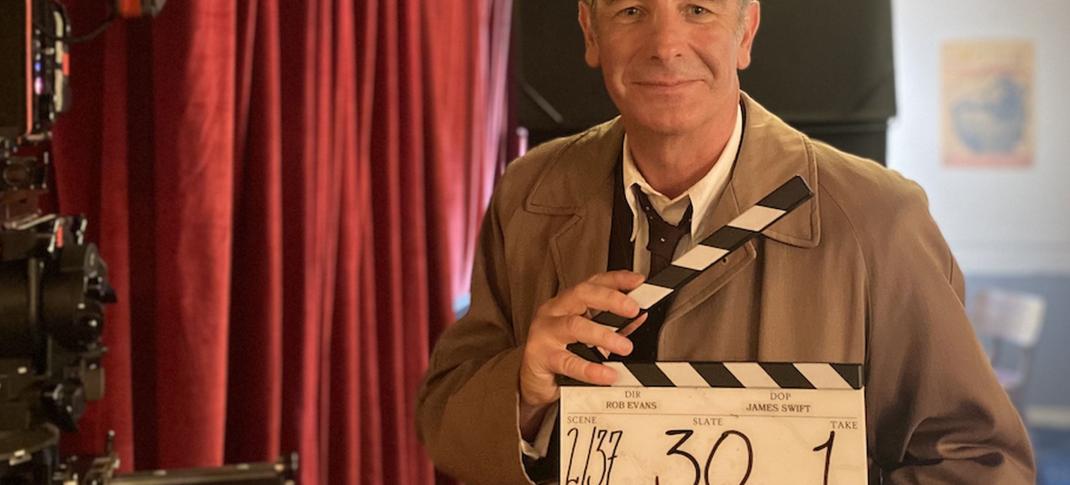 As Grantchester Season 7 wraps up, fans have wondered if Season 8 is in the cards. When the show concluded Season 7 in the U.K. in April, there was no confirmation whether a new season was coming or not. However, actor Robson Green (who plays DI Geordie Keating) told the RadioTimes ITV "had the green light on negotiations" for a possible eighth season of the crime drama. He also confirmed the cast were all open to returning, but that wasn't confirmation either. Happily, ITV has been negotiating successfully; Masterpiece has now confirmed Season 8 is a go.
So far, the press release hints at new action, including an episode set in the world of racing, as Will and Geordie head to the Speedway. As the show rounds into the 1960s and the popularity of James Bond and Harry Palmer, there will also be an episode focused on the spy trade. The series will keep up its feminist leanings, with at least one mystery featuring the invisible women of society. Also, Leonard's new vocation and very leftist lifestyle may also find him in the law's crosshairs, much to Geordie's chagrin. 
Masterpiece's confirmation of Grantchester Season 8 coming back to both ITV and PBS comes as the new season is getting production underway. Except for 2020, late summer is usually when the show goes on production to air in its usual late winter U.K. berth and summer PBS slot. (Season 7, for example, began rolling on principal photography on Aug. 5, 2021, despite Season 6 not even having aired in the U.S. yet.) And there's at least one new face that will be behind the director's chair this season., After Tom Brittany (who plays Rev. Will Davenport) got his turn first time directing in Season 7, Al Weaver (who plays Leonard Finch) will get his first time helming an episode for Season 8.
Here's the Grantchester Season 8 synopsis, according to the press release.
Will is the happiest he's ever been but his world will be rocked by a terrible accident. He's always preached the word of a compassionate God – but how can he now, when his despair leads him on a dangerous downward spiral? Geordie has found a new contentment in his relationship with Cathy, but when they are both confronted with shocking announcements at work their happiness is threatened. As Mrs. C, Leonard, Jack, and Daniel rally around, both Will and Geordie find themselves in unfamiliar, emotional waters, and murder is always around the corner.
 
Along with Green, Brittany, and Weaver, Season 8 will see the return of series regulars Tessa Peake-Jones as Mrs. C, Nick Brimble as Jack Chapman, Kacey Ainsworth as Cathy Keating, Skye Lucia Degruttola as Esme Keating, Oliver Dimsdale as Daniel Marlowe, and Charlotte Ritchie as Bonnie. Also expected to return: Bradley Hall as DC Larry Peters and Melissa Johns as Miss Scott. Notable guest actors announced for the new season will include Shaun Dingwall (Noughts & Crosses), Jeff Rawle (Doc Martin), and Jemima Rooper (Gold Digger). No word if Michael D. Xavier will be back as DCI Elliot Wallace or Jemma Redgrave and Emily Patrick will return as Will's mother and sister this season.
Grantchester Season 8 does not yet have a release date, but PBS viewers can probably prepare for it to be the summer of 2023 before the show returns. All episodes of Seasons 1 through 7 are streaming on PBS Passport.
---
By
for on August 11th, 2022
More to Love from Telly Visions