By
for on August 5th, 2021
'Grantchester' Renewed For Season 7 and Filming Has Already Begun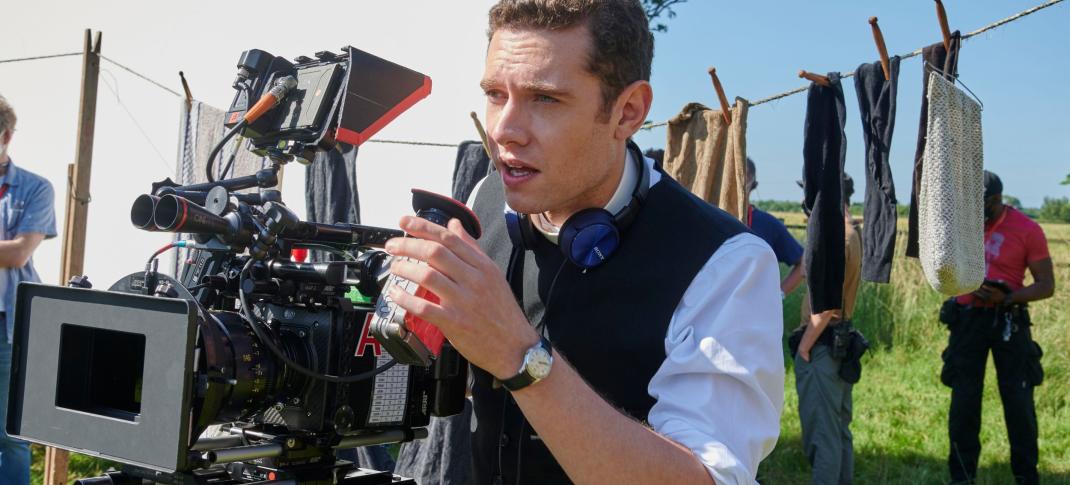 After missing the town of Grantchester this summer, fans were thrilled to learn that the Masterpiece mystery staple will be back this fall. But the delay in broadcasting over here doesn't mean the show is waiting to get going on the new season. With the series renewed for Season 7, filming has already started in the U.K. Even better, there's a new director in town.
So far, 2021 for Masterpiece has been chiefly a year beset by delays of all the usual favorites. From Unforgotten to Baptiste, fans have had to wait months longer than expected to see their favorite programs. It was a predictable outcome from 2020; pandemic filming delays led to U.K. broadcast delays, which, in turn, led to shows not arriving at their usual times on PBS. But even though the pandemic is far from over, there is good news for fans, as productions are already gearing up to put next year's arrivals back on track.
When it comes to Grantchester, the new season got into gear on July 28, 2021, with both leads Robson Green and Tom Brittney back on set as DI Geordie Keating and Rev. Will Davenport. But Brittney isn't just in front of the camera for this set of episodes. The actor is taking his first swing at directing the series and was photographed helming next season's third episode. (Series like Grantchester aren't filmed in order, so no, that doesn't mean the first two are already magically finished.)
Check out Brittney in the director's chair.
As usual, a new season means a new year, and for the little Cambridgeshire town of Grantchester, it's 1959, the end of a decade, and the dawn of a new era. Here's the season's official synopsis:
As the Reverend Will Davenport unites happy couples in holy matrimony, Detective Inspector Geordie Keating is busy as ever investigating a range of local murder cases. With a new decade just around the corner, the question of what the future holds is on everyone's minds, not least Will's, but before the 50s roll over into the swinging sixties, there are some crimes to solve and some life-changing decisions to be made that might change life in Grantchester forever.
Along with Robson and Brittany, all of the usual Grantchester suspects are returning for Season 7, including Tessa Peake-Jones as Mrs. Chapman, Al Weaver as Leonard Finch, Kacey Ainsworth as Cathy Keating, Oliver Dimsdale as Daniel Marlowe, Nick Brimble as Jack Chapman, and Bradley Hall as Larry Peters. Melissa Johns, who will be introduced in Season 6 as Miss Scott, will also be back. 
Season 7 is also going big on the guest stars, including several from other PBS fan-favorite series, including Charlotte Ritchie (Call the Midwife), Anna Wilson-Jones (Victoria), and Emma Cunniffe (Roadkill). Other guests fans may recognize include Ellora Torchia (Indian Summers), Michael D. Xavier (Gentleman Jack), Philip Whitchurch (The English Patient), Janie Dee (Crashing), and Rowena King (The Wilds).
It is not yet known how many episodes Season 7 will run. Season 6 upped the episode count to eight after five seasons of six installments apiece. There's no premiere date for the new season on either side of the pond, though with work already underway, it seems likely Grantchester is aiming to return to its usual spot in early spring in the U.K., followed by a summer debut in the U.S.
Grantchester Season 6 is scheduled to premiere on PBS on Sunday, Oct. 3, 2021, at 9 p.m. ET on most PBS stations; as always, check your local listings. Grantchester Season 1-5 are streaming on PBS Passport.
---
By
for on August 5th, 2021
More to Love from Telly Visions