By
for on October 11th, 2023
In 'The Gilded Age' Season 2 Trailer, Change Is Coming to Old New York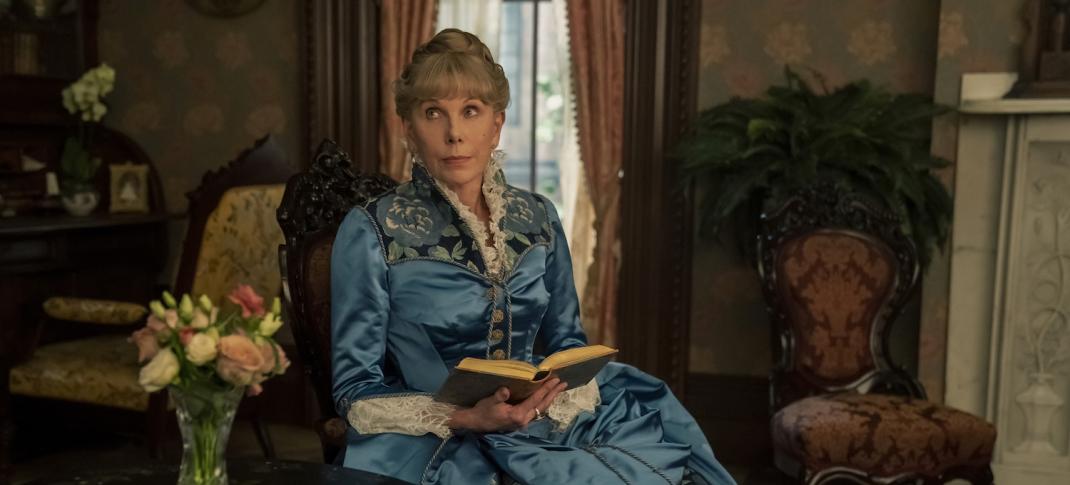 HBO has released the trailer of the second season of Julian Fellowes' ambitious American-set period drama The Gilded Age ahead of its premiere in October and if the first look clip is anything to go by, there's a lot of drama brewing in the world of late-nineteenth-century New York. The society battle between the old money elites of Manhattan and the up-and-coming nouveau riche strivers who made their wealth through industry was a major plot point of the series' first season and it certainly seems as though things are set to escalate substantially in its second. 
Season 2 begins in the spring of 1883, with the news that Bertha Russell's bid for a box at the Academy of Music --- the venue that most of Manhattan's elite patronize --- has been rejected. Furious, she decides to back the upstart Metropolitan Opera with her wealth and patronage instead and directly challenges Mrs. Astor's grip on high society. Not content to simply be fighting at one end of a class war, it also appears that Bertha's husband, the billionaire industrialist George Russell, is facing a labor strike, presumably amongst his rail line workers, and seems rather put out that his employees are organizing for better pay and working conditions. 
As for our other society heavy hitters, Agnes van Rhijn remains as opposed to change as ever, insisting that her niece Marian --- who has secretly taken a job teaching at a girls' school --- focus on finding a suitable husband and disparaging her sister Ada's blossoming new courtship. And, in Brooklyn, as the Scott family begins to heal from the shocking discovery that closed out Season 1, Peggy taps into her activist spirit through her work with T. Thomas Fortune at the NY Globe.
The main cast for the eight-episode second season now clocks in at over two dozen regular performers, with an additional 11 new faces joining the series' ensemble. These include Robert Sean Leonard (House) as the head of the church primarily attended by Manhattan's elite and Ada's new love interest, and Laura Benanti (Gossip Girl) asthe wealthy young widow who hires new architect Larry Russell to design her Newport mansion. 
The series' massive cast is comprised of Cynthia Nixon, Denée Benton, Ben Ahlers, Michael Cerveris, Kelley Curran, Taissa Farmiga, Jack Gilpin, Simon Jones, Sullivan Jones, Celia Keenan-Bolger, Debra Monk, Kristine Nielsen, Kelli O'Hara, Patrick Page, Harry Richardson, Taylor Richardson, Blake Ritson, Douglas Sills, Erin Wilhelmi, Nathan Lane, Audra McDonald, John Douglas Thompson, Ashlie Atkinson, Nicole Brydon Bloom, Christopher Denham, David Furr, Ward Horton, and Matilda Lawler. (Whew!)
The Gilded Age is created, written, and executive produced by Fellowes. Sonja Warfield also serves as writer and executive producer while Michael Engler is both a director and an executive producer. Gareth Neame, David Crockett, Bob Greenblatt, and Salli Richardson-Whitfield also executive produce. The show is a co-production between HBO and Universal Television.
The Gilded Age Season 2 will premiere on Sunday, October 29 at 9:00 p.m. ET/PT on HBO and will be available to stream on Max. Season 1 is already streaming on Max. 
---
By
for on October 11th, 2023
More to Love from Telly Visions