By
for on April 27th, 2022
'The Gilded Age' Season 2 Adds Yet More Faces to Its Cast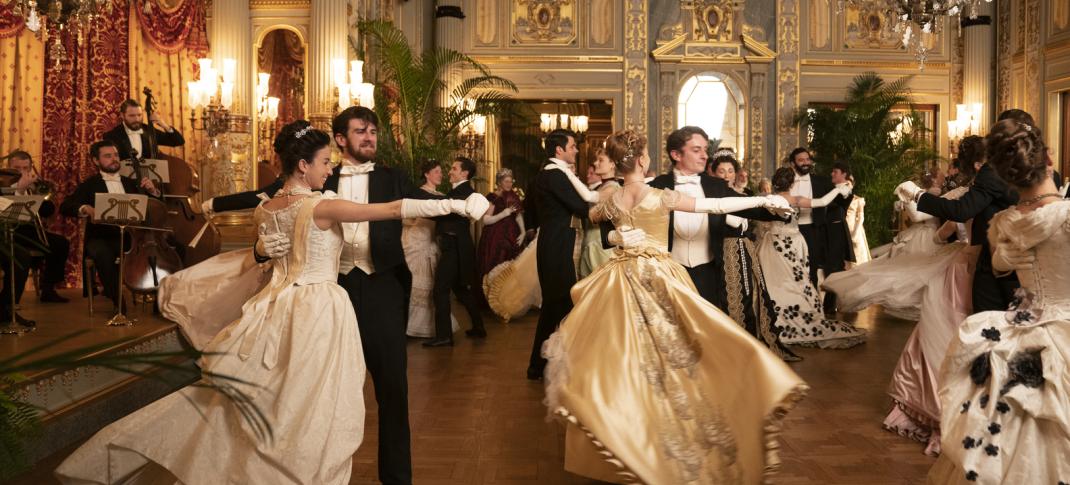 Julian Fellowes' deeply ambitious Downton Abbey follow-up hit, The Gilded Age, takes the format of the original hit series—the upstairs-downstairs look at the changing times and technologies of the era—and attempts to recreate it for American shores, only bigger. After all, what is America known for but its excesses? Everything is bigger in America, from the houses to the streets. The cars are bigger; the bank accounts are bigger, and, apparently, the cast lists are also bigger. So big that the series is expanding from an already walloping dozen leads.
Season 1 of The Gilded Age featured a dozen main characters and another dozen recurring characters, plus 15 guest stars. (In comparison, Downton averaged an ensemble of ~18 at any given point.) Season 2 announced that it would promote most of those supporting characters to the main roster, making for an ensemble of 25 strong. With that many, one would not think there would be room to add more faces, but that's only because you lack imagination and haven't considered how many Tony award winners there are for HBO to hire.
Deadline reports the series has added 11 more actors to the ranks of the recurring, starting with Tony winners Laura Benanti (Tick Tick...Boom) and Robert Sean Leonard (House). Leonard will play Reverend Matthew Forte, the head of the toniest church that the 400 attend in New York City. Benanti plays Susan Blane, a wealthy young widow who hires the newly minted Larry Russell to be the architect of her new Newport mansion. David Furr (The Man in the High Castle) is Dashiell Montgomery, Agnes' nephew-by-marriage, and Matilda Lawler (Station Eleven) is Dashiell's daughter, Frances. Nicole Brydon Bloom (The Affair) plays Caroline Stuyvesant, a new socialite for Oscar to chase after.
Also new to the cast: Christopher Denham (Oppenheimer) joins as Robert McNeil, an uptight banker and husband to Flora McNeil, played by Rebecca Haden (Madame Secretary); Dakin Mathews (Gilmore Girls) is Mr. Winterton, an older widower who just took a very young wife. Newcomer Michael Braugher will play Booker T. Washington, adding to the roster of fictional real-life figures. And Ben Lamb (The White Queen) will play The Duke of Buckingham, and all but confirms my suspicions about the Russells' plan for Gladys' future husband.
That's on top of the regular cast of (deep breath, everybody!) Christine Baranski, Cynthia Nixon, Louisa Jacobson, Blake Ritson, Carrie Coon, Morgan Spector, Taissa Farmiga, Harry Richardson, Denée Benton, Simon Jones, Jack Gilpin, Kelli O'Hara, Donna Murphy, Debra Monk, Kristine Nielsen, Taylor Richardson, Ben Ahlers, Kelley Curran, Douglas Sills, Celia Keenan-Bolger, Michael Cerveris, Erin Wilhelmi, Patrick Page, and Sullivan Jones. 
The Gilded Age Season 2 is expected to air on HBO and stream on HBO Max in 2023.
---
By
for on April 27th, 2022
More to Love from Telly Visions