By
for on March 12th, 2014
Get Your First Look at the Upcoming Second Season of Morse Prequel 'Endeavour'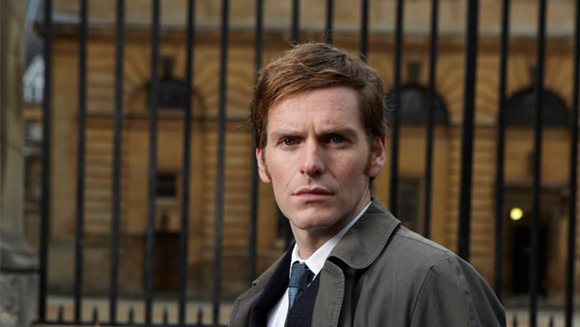 For those that have been eagerly anticipating the return of Inspector Morse prequel series Endeavour – good news! We finally have our first look at the mystery's upcoming second season, courtesy of British network ITV. (And, spoiler: It looks pretty fantastic!)
Shaun Evans returns as a young Endeavour Morse, along with co-star Roger Allam as Morse's partner, DI Fred Thursday, as the two investigate various crimes in the 1960s. The series is written by acclaimed screenwriter Russell Lewis, who also wrote for the original Morse mysteries.
Endeavour follows the story of a young Morse the early days of his career, after leaving his Oxford college without taking a degree and joining the police force. Series 1 aired last summer as part of Masterpiece Mystery to a very warm reception from fans. (It's also been one of the best performing dramas on ITV, as well.)
The second season will also be comprised of four feature-length episodes: Trove, Nocturne, Sway and Neverland. 
"1966 brings Endeavour a fresh quartet of baffling mysteries set to test his brain and body to breaking point," says Lewis. "Though offset by the possibility of love unlooked for, against a backdrop of growing change in Britain and the wider world, Endeavour must face a challenge that threatens to take from him all he holds dear… Family. Friends. Colleagues. The old order changenth… but not without a fight. To the death."
Well. That sounds properly dramatic, doesn't it? Watch the Series 2 trailer for yourself below: 
ITV sure does know how to make some good trailers, huh? So moody and atmospheric!
Endeavour Series 2 starts later this month in the UK. No official word yet on when we might expect to see the mystery series come Stateside, but it seems likely to show up this summer when the Mystery season kicks back into gear. More information on that as we have it.
Are you looking forward to seeing more Endeavour? 
---
By
for on March 12th, 2014
More to Love from Telly Visions