By
for on November 16th, 2013
Get Your First Look at 'Mr. Selfridge' Series 2: Coming to PBS in March 2014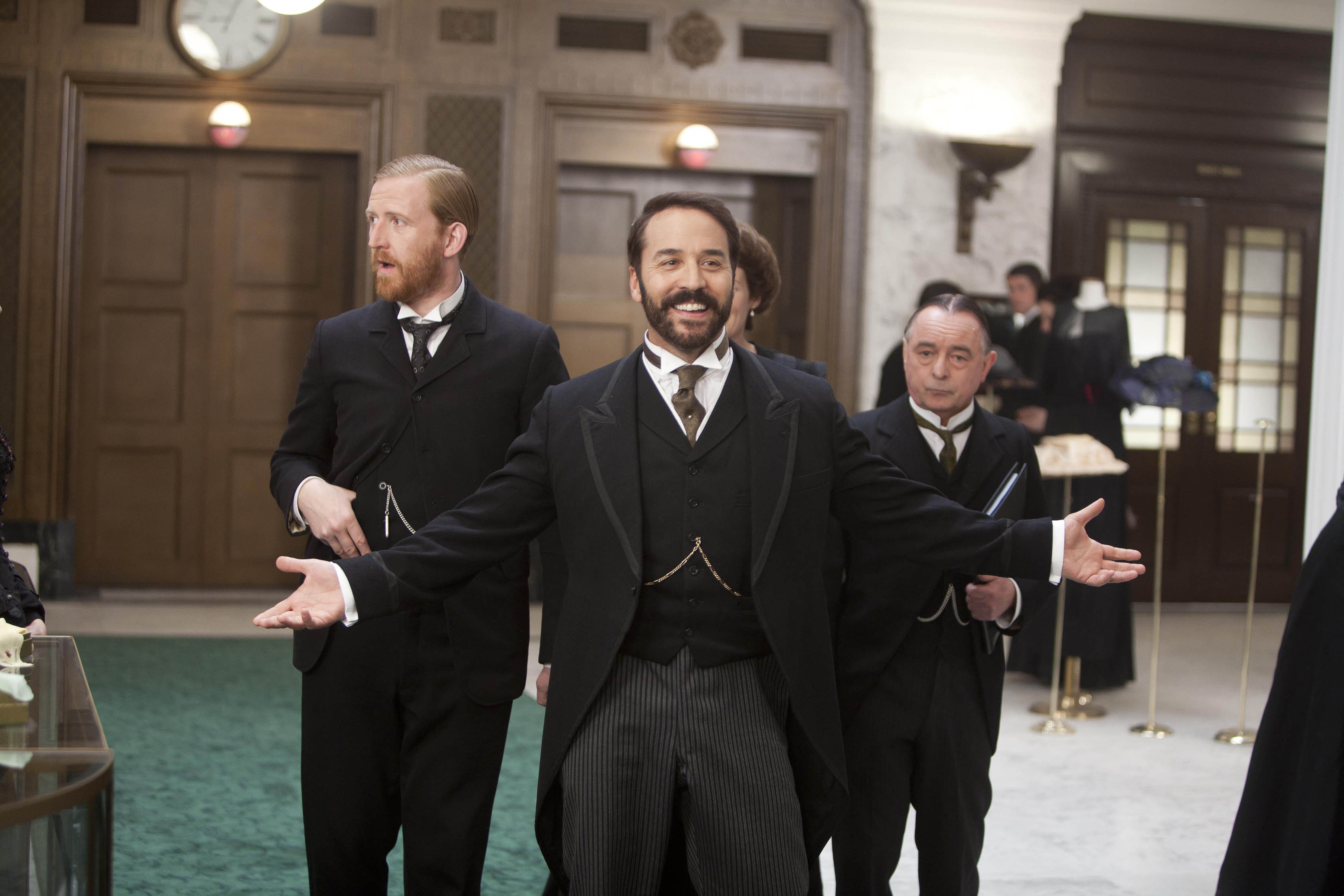 Period drama Mr. Selfridge will return next year, and ITV has helpfully given us a first look at Series 2 with a brand new trailer that should do a lot more than pique your interest in where the story is going.
The drama's second season will consist of ten episodes, and the story will be set in 1914, during the onset of the First World War. Yes, this does mean that we're jumping ahead five years from where we left things in the Series 1 finale, so possibly you should start preparing yourself now for what are surely going to be a few dropped plot threads.
However, if this clip is anything to go by, there's still going to be plenty of drama going on, even five years into the future. The jazzy, dramatic promo clues us in to the series' time jump, shows off the new looks of all our favorite characters, and gives us a quick glimpse of some new faces from around the store the store, all set to a Patented Selfridge Pep Talk voiceover. (It might be a bit odd, but I think I've actually kind of missed that.) 
Watch for yourselves below:
Miss Mardle is actually flirting with someone! Kitty has an amazing hairdo! Henri still looks incredibly dreamy! Agnes is crying! Lady Mae looks angsty! Unfortunately, Mr. Grove appears to still exist! Plus, there's the whole problem of the impending war. There is clearly going to be a lot going on in Series 2.
Mr. Selfridge will re-open for business in 2014 on both sides of the pond. No UK airdate has been set yet, but if the pattern from 2013 holds, it will probably start early in the New Year, following the Downton Abbey Christmas special. The shopping drama will return to PBS stations on Masterpiece Classic, beginning Sunday, March 30, so mark your calendars now.
If you need a refresher on any of the plot twists, a reminder why Henri is the best thing going, or just a place to vent about how frustrating Harry's entire existence is, you can find our Series 1 recaps here.   
Are you looking forward to another season of Selfridge? What do you think of this five-year time jump?
---
By
for on November 16th, 2013