By
for on February 12th, 2020
Get Your First Look at 'Last Tango in Halifax' Season 5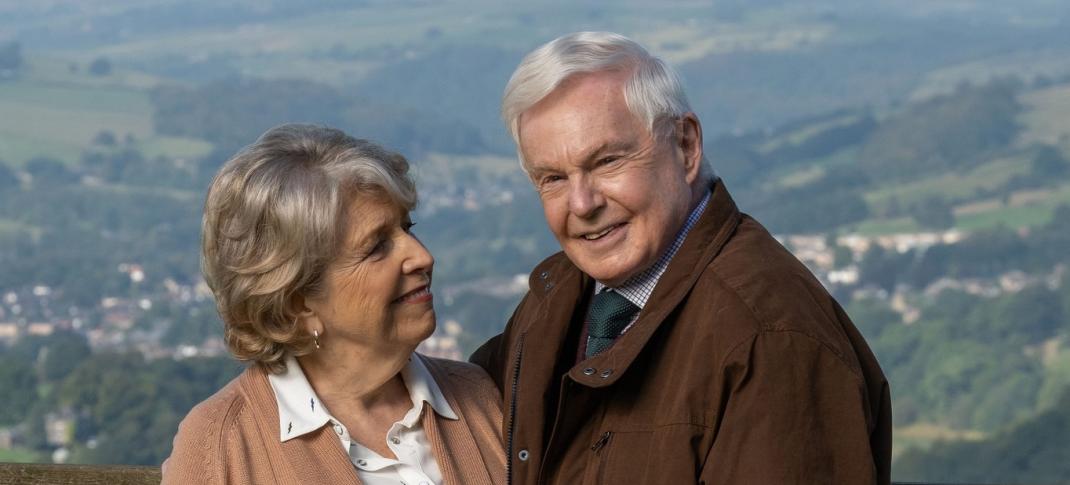 Few of us probably ever truly believed this day would come, but here we are. The trailer for the return of heartwarming romance slash family drama Last Tango in Halifax is here. 
Yes, that means another season of the popular series is really happening, and fairly soon. Which feels like something of a serious shock to the system since it's been literal years since we last saw the Buttershaw family. (A two-part Christmas special aired in December 2017, but the last proper season of the show screened all the way back in the summer of 2015.) 
In case you've forgotten - or weren't watching loads of British TV five years ago - Last Tango in Halfax is a BAFTA-winning romantic drama about second chances, focusing on the story of two former teenage sweethearts who rediscover each other and fall in love all over again 50 years later. (Thanks to Facebook, of course.) Over the course of the previous seasons, the two have married, and mixed their families together into something like a blended whole. 
Derek Jacobi and Anne Reid are both back as our septuagenarian love birds, joined by Nicola Walker and Sarah Lancashire as their messy adult daughters, who have complicated lives of their own. 
As Season 5 begins, Alan and Celia are now seven years into their marriage but aren't quite seeing eye to eye as much these days, despite the fact that they've moved into a very desirable bungalow with some stunning views. Their differing politics aren't the only source of tension, either. Alan's new supermarket job brings an unexpected challenge in the form of a wild local lad who is introduced into their lives and over at Far Slack Farm, Gillian faces trouble with a giraffe. (It's okay if you raised your eyebrow at that last bit, too. How very The Durrells in Corfu.) Meanwhile, John is back on the scene, and Caroline is having a time of it thanks to what appears to be a crush on a (very female) coworker at her school. 
Things are not improved by the arrival of Alan's brother Ted, arrived on holiday from New Zealand. Or at least, on what everyone thinks is a holiday. But it turns out that he hasn't exactly bought a return ticket, and he's arrived with a couple of social media-obsessed millenials in tow. Um...what?
The trailer for Season 5 shows that Last Tango has lost any of its charm, and its warm, quirky relationships seem to have weathered their absences quite tell. Props, of course, to creator Sally Wainwright for having such a strong grip on these characters, and really understanding both who they are and how they relate to one another. 
Watch for yourselves below.
The new season of Last Tango will air later in February, and there's no firm word about when PBS might decide to air it. Given the upcoming mystery series on the slate for summer, a Fall slot seems likely, but we'll keep you posted as we know more.
Are you excited about Last Tango in Halifax coming back? Or do you think it's been away too long? Let's discuss in the comments. 
---
By
for on February 12th, 2020
More to Love from Telly Visions