By
for on February 12th, 2021
Get Your First Look at Jodie Turner-Smith as 'Anne Boleyn'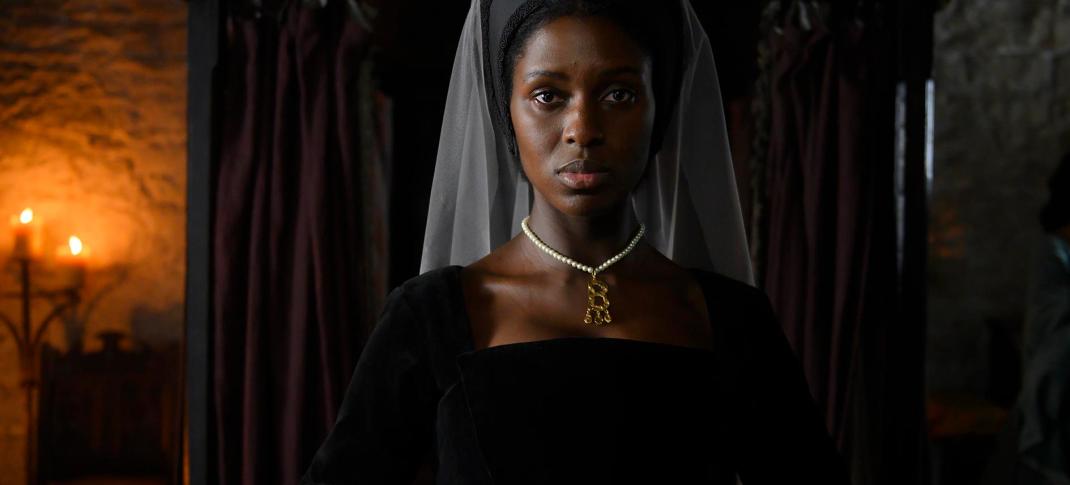 The first images from the upcoming convention-defying drama Anne Boleyn are here, featuring Queen and Slim star Jodie Turner-Smith as the infamous Tudor queen. 
The three-part series aims to re-examine the final months of the queen's life as a sort of period psychological thriller, as she struggles to save herself from death, secure a future for her daughter, Princess Elizabeth, and push back against the patriarchal society of Tudor England.
The Channel 5 series made waves with its casting of Turner-Smith, marking one of just a handful of times in which a Black actor has played a major royal figure on a British broadcaster. And the released images are certainly lovely, particularly the striking portrait of Turner-Smith in black velvet, sporting Anne's signature "B" pendant.
"There's so much about her story that feels modern," Turner-Smith told British Vogue, who first revealed the photos. "It's one I can relate to as a Black woman, and it shows how little has changed in terms of our desire to tear down powerful women, to not let them live in their truth."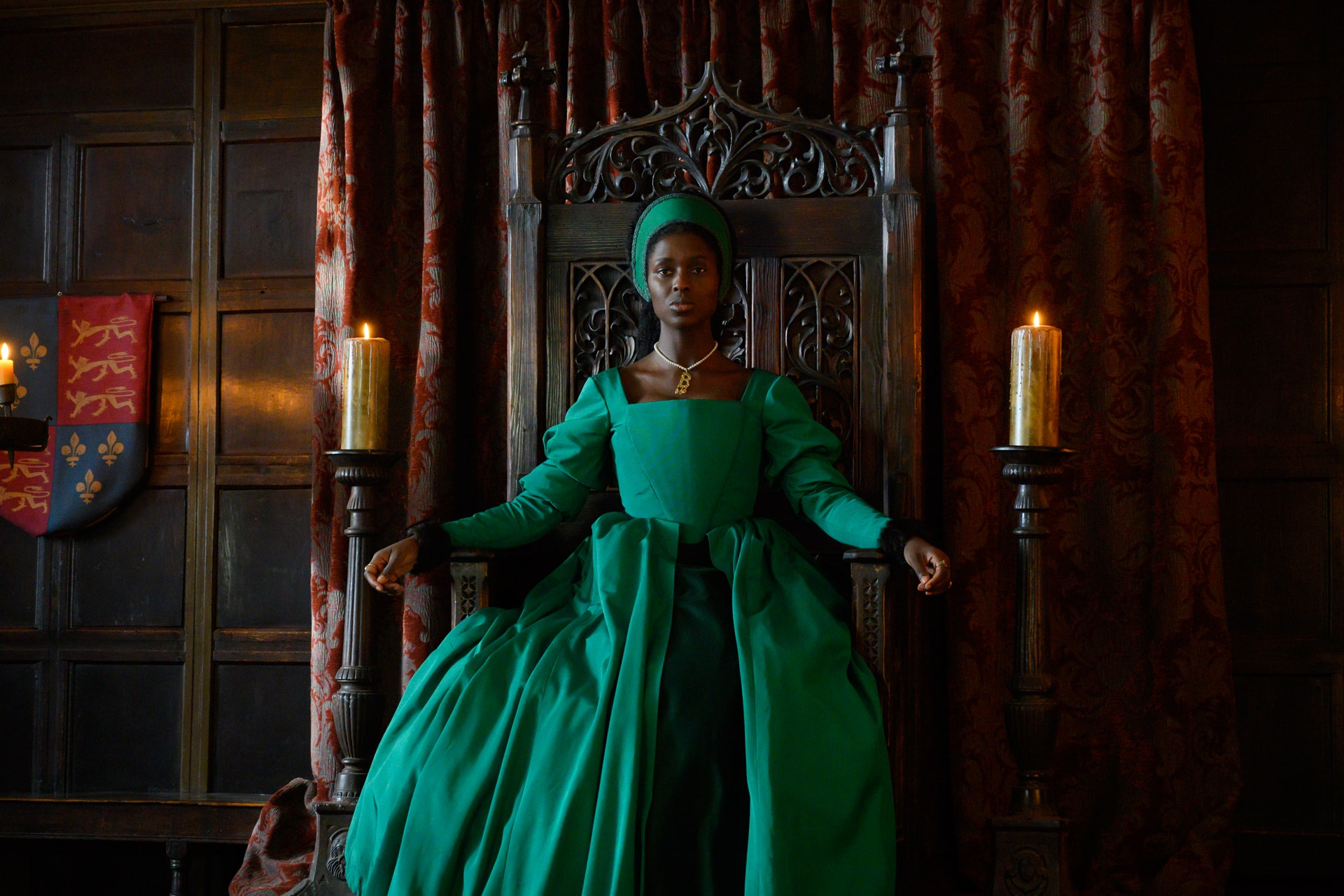 The real Anne Boleyn was the Queen of England from 1533 to 1536, achieving the throne after a wildly controversial courtship that saw King Henry VIII put aside his wife of nearly twenty-five years and break with the Catholic Church in order to be with her. Their tempestuous relationship ultimately ended in Anne's execution, after she was accused of crimes ranging from adultery to witchcraft. She was beheaded when Elizabeth was just two years old.
"She challenged the norms in a period when women were treated as objects and mistresses. She demanded a seat at the table, and she loved hard – and of course, she's been depicted by history as this incestuous, six-fingered Jezebel as a result," Turner-Smith said. 
Actor Mark Stanley, probably best known to Americans for his role in Game of Thrones, but who may be familiar to PBS audiences from his turn as Bill Sikes in Dickensian, is playing King Henry, with I May Destroy You breakout Paapa Essied as Anne's similarly doomed brother George. Dating Amber's Lola Pettigrew plays Anne's rival and Henry Tudor's eventual third wife, Jane Seymour, with White Lines' Barry Ward as Thomas Cromewll and Jamael Westman as Jane's ambitious brother Edward. 
The show wrapped production on location in Yorkshire in December and is set to air later this year. There's no word on where this show might end up on this side of the pond, but it's certainly the sort of buzzy series that someone will want to pick up. Sony Pictures Television is handling international distribution, so hopefully, we'll get more word on this in the months ahead. 
What do you think of this take on the life of the infamous Tudor queen? Let us know in the comments.
---
By
for on February 12th, 2021