By
for on October 16th, 2022
British Actresses You Should Know: Claire Rushbrook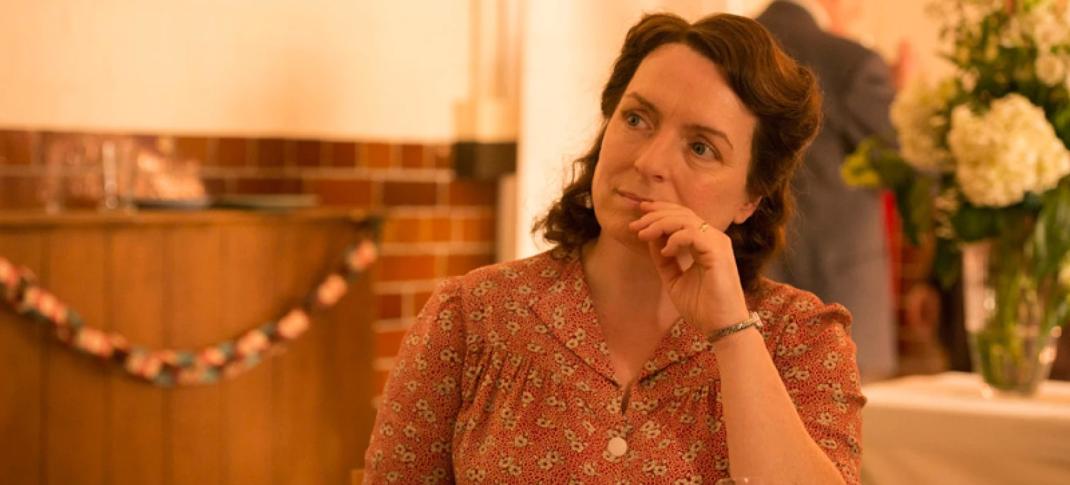 British film and television fans have likely noticed Claire Rushbrook popping up on their screens lately. From acclaimed TV shows such as Sherwood and Magpie Murders to popular streaming and theatrical releases like Enola Holmes and Spider-Man: Far from Home, Ms. Rushbrook's appearance in a project, no matter how small, is noticeably genuine.
It isn't easy to find much background on Rushbrook other than being born about 40 miles north of London in Hertfordshire. She graduated from the Rose Bruford College of Theatre and Performance in 1992. Other notable alums include Gary Oldman, Stephen Graham, and the Fourth Doctor, Tom Baker. She spent the first part of her career in theater before moving to television, with her first big-screen success coming in 1996. However, most of her big breaks that followed came a decade later in the mid-to-late aughts and were TV-focused on the BBC before the ubiquity of streaming, meaning that Americans were not as aware of her rise as they might otherwise have been. However, her star has risen steadily, and she received her first BAFTA nomination in 2015. 
Now, at 51, she's a performer who allows her work to speak for her. So let's look at a few of Rushbrook's credits.
Just a few years out of drama school, Rushbrook's first film appearance was rather a big deal. Created by the unorthodox English director, Mike Leigh, the 1996 dramedy Secrets & Lies was critically acclaimed with five Oscar nominations, a pair of BAFTA wins, and a Golden Globe for its leading actress, Brenda Blethyn.
Rushbrook plays Roxanne Purley, a street sweeper and the surly, 21-year-old daughter of self-pitying Cynthia (Blethyn). When a black optometrist named Hortense Cumberbatch (Marianne Jean-Baptiste) informs Cynthia that she is the baby she gave up for adoption, the older woman denies it initially but soon comes around to form a bond with her long-lost daughter. Cynthia eventually introduces Hortense to Roxanne and the rest of the family, granting them the ability to face all the issues that have estranged them from one another for years.
Before you roll your eyes too hard, the 1997 musical comedy Spice World was the highest-grossing film of all time starring a musical group. (Ed note: It's also better than it had any right to be.) No one can deny they've got fire in their eyes, hunger in their bellies, and great big shoes on their feet, right?
In this wacky comedy, Rushbrook plays Deborah, the Spice Girls' assistant, who follows her employers/friends around on a whirlwind of adventures leading up to a big concert at the Royal Albert Hall. Other respected actors such as Richard E. Grant, Alan Cumming, and Roger Moore make appearances as well.
In 2006, Rushbrook starred in the Doctor Who reboot alongside the Tenth Doctor (David Tennant) in a two-episode arc, "The Impossible Planet" and "The Satan Pit". Her character was Ida Scott, the self-assured science officer of an expedition crew on Krop Tor, a planet impossibly orbiting a black hole. She and the Doctor intrepidly descend into a pit to find the ancient power source that holds the planet in orbit. Meanwhile, the crew must battle a Beast who, communicating through the Ood, explains that he is the epitome of evil across many different religions. Ida is eventually rescued by everyone's favorite Time Lord just as she is about to expire from oxygen deprivation. Just your typical day in the TARDIS.
Rushbrook featured in this little-known 2011 BBC supernatural mini-series, The Fades, that actually won a Best Drama Series BAFTA, but failed to be recommissioned. In it, she portrays Meg, the mother of the story's tortured protagonist, Paul (Iain De Caestecker). Meg's son is haunted by apocalyptic dreams and gifted with the ability to see the Fades, spirits of the dead stuck on Earth. The thing is, as much as she loves him, Meg has no clue about the danger Paul is up against. Her helplessness and anguish in the hospital scene is palpable.
Rushbrook was nominated for a Supporting Actress TV BAFTA in 2014 for her portrayal of a less-than-perfect mother with a troubled child in My Mad Fat Diary. In this Channel 4 teen dramedy, she plays Linda Earl, whose 16-year-old daughter, Rae (Sharon Rooney), has recently been released from a four-month stint in a psychiatric hospital. Rushbrook is relatable as a woman trying to juggle the formidable responsibility of keeping her mentally fragile daughter on track while trying to move ahead in her life with a new husband and baby.
Masterpiece fans may recall the popular WWII period drama Home Fires, centered around a group of Women's Institute members who unite their rural Cheshire village amidst the uncertainty of wartime. Ms. Rushbrook plays Pat Simms in a memorable storyline about a wife who suffers domestic abuse at the hands of her husband, Bob (Mark Bazeley). However, when Mr. Simms is called away to report on the battlefields, a great weight is lifted. Pat learns to enjoy the simple pleasures of her life without fear including a gentle romance with Czech officer Captain Marek Novotny (Alexandre Willaume).
The moving 2021 love story, Ali & Ava, by writer/director Clio Barnard had its world premiere at the Cannes Film Festival and opened to glowing reviews. It also earned several BAFTA and British Independent Film Award nominations including one for Rushbrook who plays the title role of Ava. It depicts a tender, naturalistic romance that develops over a month's time between Ava, a widowed mother of four grown kids, and Ali (Adeel Akhtar) who is trying to come to terms with the breakdown of his marriage. The pair bond over a mutual love of music but, as their feelings grow, the couple must face their family obligations and prejudices. No matter the outcome, that look on her face when she opens the door speaks volumes.
Whether the genre is a comedy, period drama, science fiction, or a modern relationship piece, Claire Rushbrook brings what's called for to the role. Visceral emotions and authenticity are the trademarks of this hard-working actress. Seeing her name on a cast list is a good indication that a satisfying performance is in store.
Stream Now
Magpie Murders
A mystery author dies and a search for a missing chapter in his new book leads to murder.
Image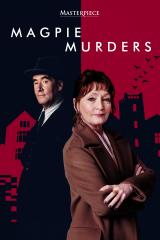 ---
By
for on October 16th, 2022
More to Love from Telly Visions